Gazing Into the Heart of Perfection
---
You're all over the place
You're all over the place
An endless Eden.
Until I take one of you aside.
Gazing deeply,
I see you for the first time.
It takes time
to know you.
I'll stay.
-Harold Feinstein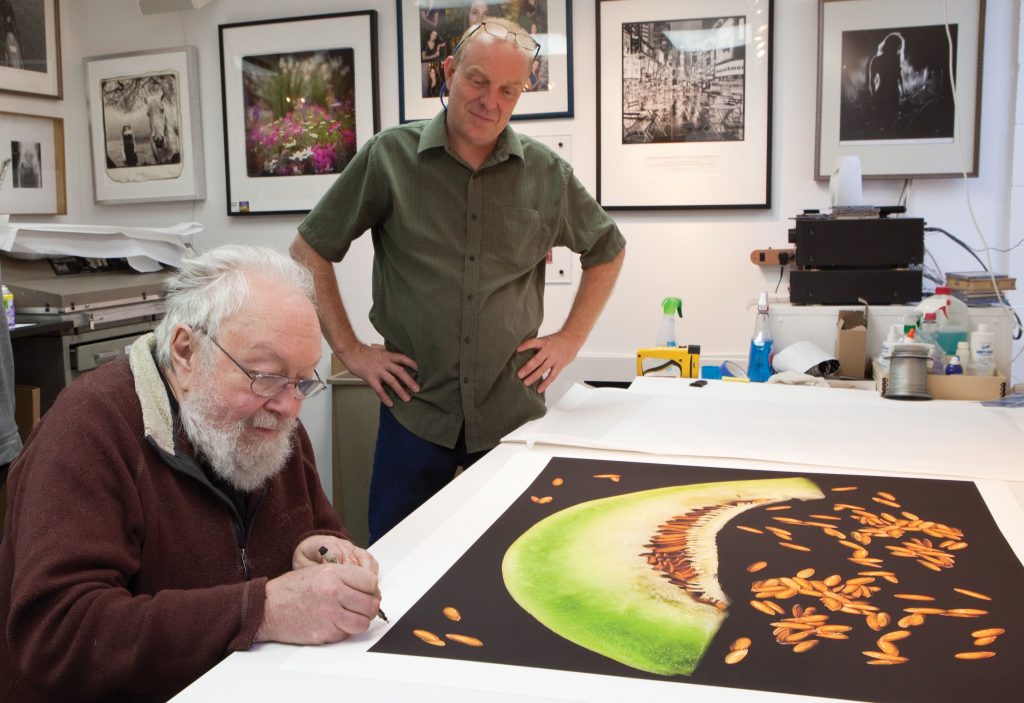 "I first began shooting flowers in the mid 80′s. I would go up to the roof of my small Greenwich Village studio and hold blossoms up against the sky to see the translucence of the petals. That series of 35mm photographs was entitled Sky Flowers and I had many of them printed as dye transfers and cibachromes.
In the late 90′s I began to experiment with digital photography and became one of the first to use a scanner as a camera. This resulted in seven books of large format color photographs and the Smithsonian Computer World Award for digital photography in 2000.
During the production of my first book, One Hundred Flowers, I became so absorbed by the flowers that I would awake at night and write short poems inspired by them. This soon became my collection I call, A Garden of Psalms. Here is one of them:
You would not contain yourself!
All that light
All that love.
In a sun,
In a galaxy,
In a flower.
Some call it the big bang.
LIFE Magazine later created a short video of my flower photographs using the same title."
White Yellow Zinnia, 2003
A Garden of Psalms (transcript from video)
"I did not consider myself religious when I was younger, but in this journey with the flowers  — which I truly believe to be messengers from God — I began to see God's work all over. Looking at a flower closely, no matter how wild or wondrous your imagination is, just what exists in the flowers we see is such a miracle. It's a gift…and honoring the gift with your work is your responsibility or the way of showing your gratitude.
And so the simple technique that I teach my students is: "When your mouth drops open, click the shutter?" And it is this shock of recognition, this joy,  this wonder that shows itself in great art. To me photography is a way to do just that;  to call out in a moment of awe: "Will you look at that! Will you look at that!"
Getting people to receive…to see the gifts they've been given.. life itself!  Life along the roadside, with the flowers and the weeds, and the pebbles and the trees, and the sounds of birds! And looking up and seeing the clouds, the light and the shadows. We're surrounded! We're in it! And did you know that the Persian word for paradise means "an enclosed garden?" We're in paradise, and we don't see you and we don't see it. What a waste. Wake up! Wake up!"
---
Yellow Vermillion Gerber, 2006
"Oh God!  I just want to pay tribute to it all! I want to exclaim and proclaim and sing the joyous sounds of tribute and awe to all that my eyes behold!

Whatever is within the flowers is within us. We are a part of this universe! Whether I'm looking at a human hand or looking the galaxies of shooting stars or the flight of a bird…something marvelous is going on and I'm part of it. We're all part of it!"
---
Pink Ranunculus, 2004
Special thanks to Judith Thompson
The Kodakery podcast:
Currently exhibiting: