Join Kosmos!
You can also scroll down to donate
Join Kosmos at the 'free' level to receive the new Kosmos Journal with features, podcasts and short videos delivered right to your inbox. You will also have access to the full Kosmos archive and receive occasional Kosmos briefings. No login credentials required.
Enhanced membership is for those who wish to support the mission of Kosmos and participate at a deeper level. Enhanced membership offers engagement with the Kosmos Community, including Kosmos Circles, online courses, reading groups, and special invitations to intimate events with Kosmos authors and thought leaders. Kosmos accepts no advertising or sponsored content. We are entirely supported by our generous members. Your login gives you access to the enhanced membership area on our website. (Note: All current subscribers at the $30 level and above are automatically enrolled as enhanced members for 2023.)
Your enhanced membership supports the future of Kosmos!
Join for Free
Yes, I'd like to join for free to receive the new Kosmos Journal and access to the full archive.
Enhanced Membership
I'd like to support Kosmos now and in the future with an enhanced membership. I'll be first to know when the new Kosmos Journal is posted. I will also receive the Kosmos newsletter and occasional invitations to private online events with Kosmos authors and thought leaders. I can deepen my relationship with Kosmos by joining a Kosmos Circle, reading group, or participating in other learning opportunities. 


I want to make a donation
I support the mission of Kosmos!
I am already a member or I don't wish to join at this time, but I'm happy to support the continuation of Kosmos with my donation.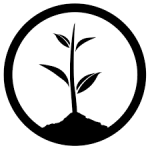 I'm a Regenerator
I wish to create my Enhanced Membership at the Regenerator Level. Five trees will be planted in my name. Please send me a certificate when the trees are planted.