Kito Mbiango | The Power of Art to Drive Action
---
Kito Mbiango's work speaks nostalgically to our primal intelligence, engaging us in a conscious reflection about our collective evolution. His Climate Change Collection is a response to the accelerating environmental degradation we are facing and have imposed upon nature and all wildlife. The artist's goal with this collection is to shift the traditional climate change narrative of impending doom to a more positive one of reverence and deeper reflection through 'embodied cognition.' In this series, he invites viewers to experience these awe-inspiring feelings of interconnectedness with nature through his vivid, interposed imagery. In doing so, he seeks to spark conversations across generations and geographies to spur collective action and draw attention to the dire need for restoring balance with nature.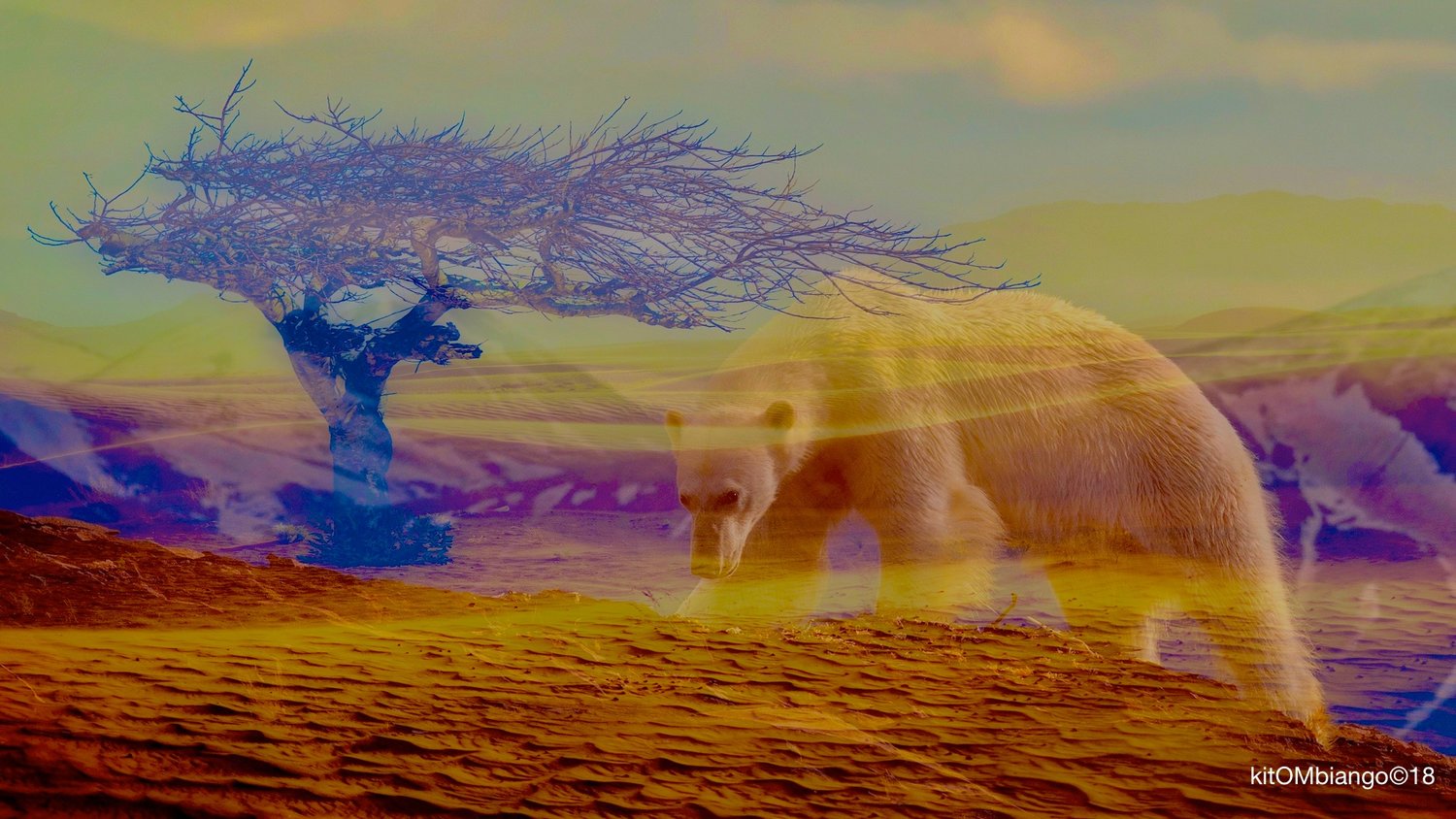 It is said that we are experiencing 'climate grief' or 'ecological grief' which captures the feelings of loss, anger, hopelessness, despair, and distress caused by climate change and ecological decline. This feeling of loss is impacting our psyches and mental health, but also making many realize that this means we will all need to make changes in our lifestyles and eating habits, which can lead to further denial and paralysis. 
In turbulent times, we often turn to the artists and creatives to nurture our inner selves and help us construct and imagine new realities. As Leonardo DaVinci said, "Art is the queen of all sciences, communicating knowledge to all the generations of the world." Art and culture thus have an immense role to play in educating and mobilising civil society towards climate action. "When we look around our cities," observes Mbiango, "we are bombarded with ads for consumer and luxury products. This push to consume is what has created this climate disaster to begin with." In his view, we need to use similar tools and thinking to reverse this trend, impelling people to collective action.
"We are missing the visual and cultural language needed to communicate about the climate, which can empower families, communities and influencers to demand change and resources from their policymakers and governments," says Mbiango. "At its core, it is about reminding us of our organic unity–and about respect, reverence and love."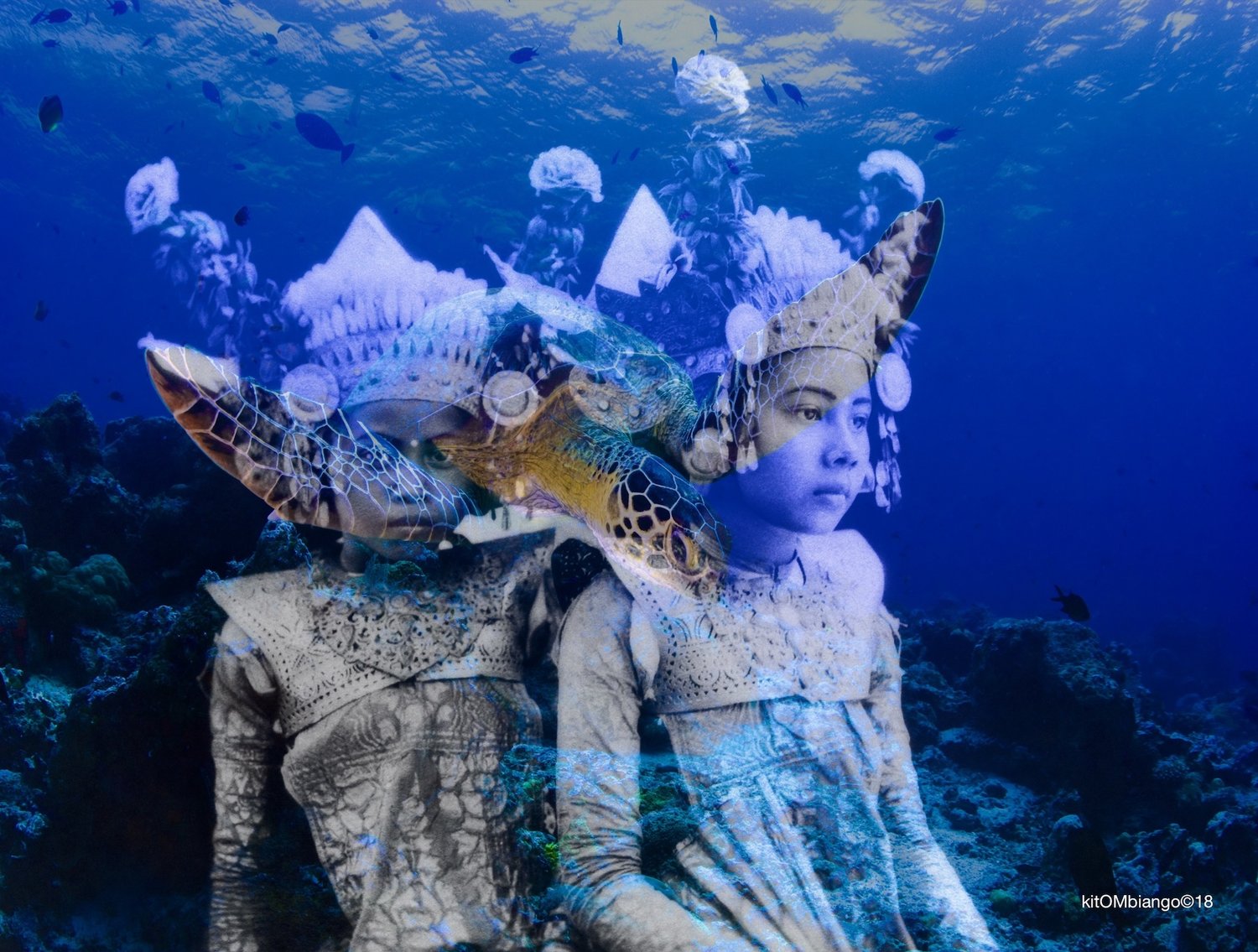 Kito Mbiango finds inspiration in esoteric concepts, vintage photographs, and scientific illustrations. He transforms this material into a new language in which colors, textures, and geometry are used to reflect the eternal dance between man, woman, and nature. He implicitly understands the importance of finding a visual voice or resonance. He does so by a focused meditation on a particular theme. He then transfers and blends symbols and images onto fabric, canvas, wood, and recycled materials. Each medium he uses involves meticulous studies of layering and light, evoking ancestral spirits and voyages through time.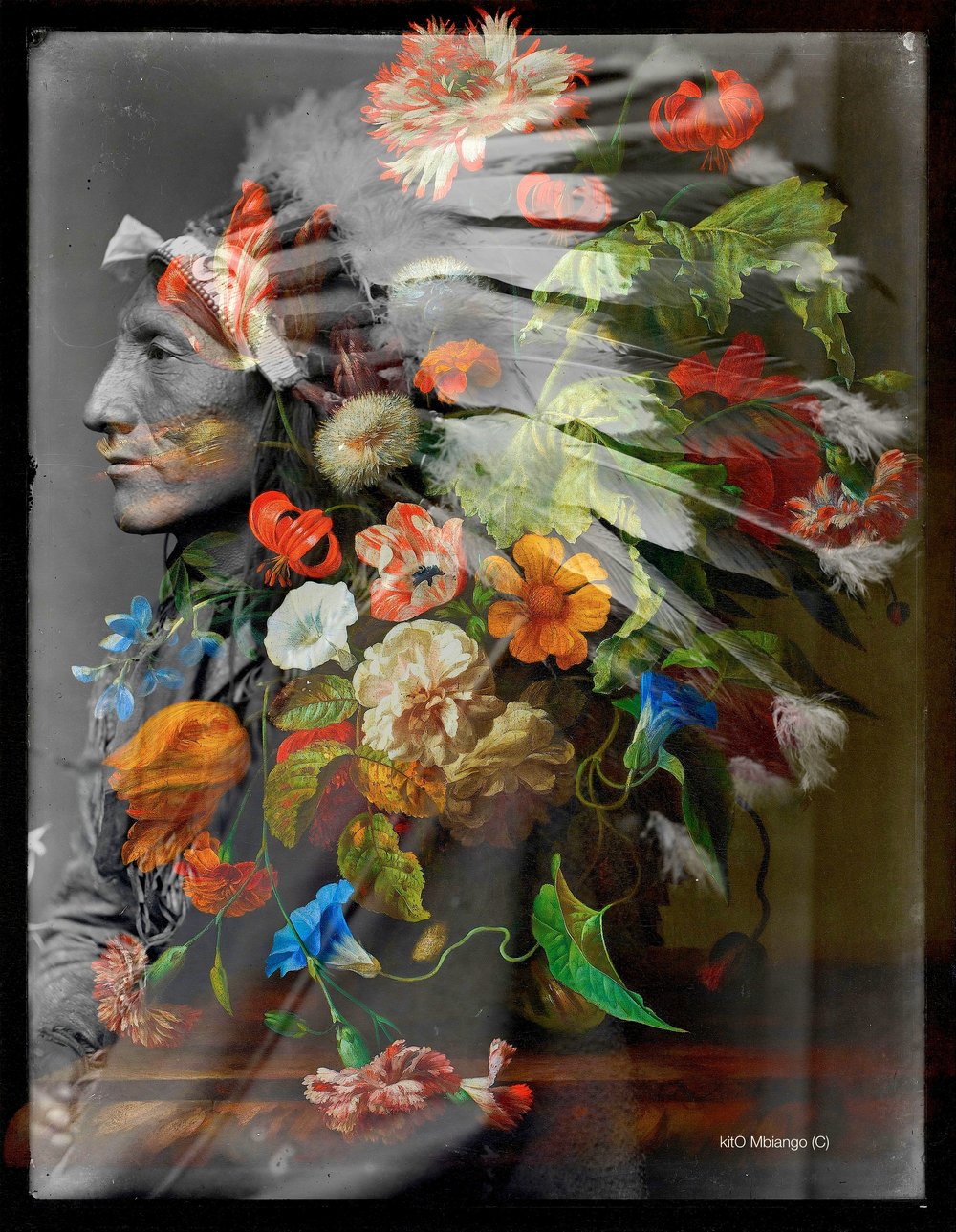 Rooted in Social Justice
The sensitivity of his work stems from Mbiango's African roots—his father was President of the Supreme Court of Congo and his mother was a nurse. His grandmother, a master in ikebana, the Japanese art of flower arranging was a major influence. They shared a passion for geology and collecting minerals together when he was young. This rich cultural exposure led to a deep veneration for the land, indigenous wisdom, and how it should inform our collective future. He pays tribute to timelessness—where imagination and reality intersect.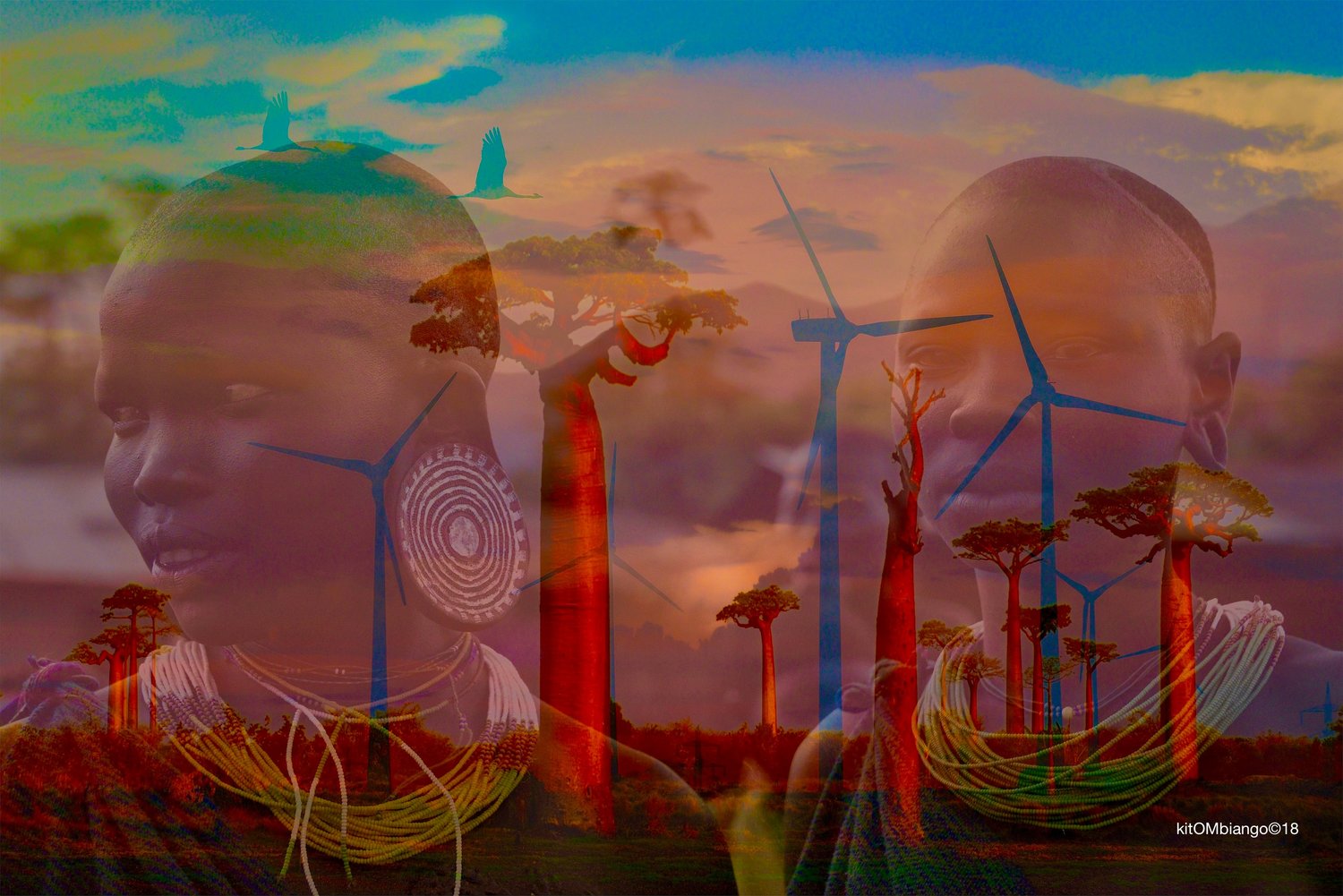 Mbiango divides his time among Brussels, New York, and Miami. He has mastered his own technique utilizing multiple production methods, including image transfer and mixed media assemblage, applied meticulously by hand. His body of work explores themes encompassing memory, history, and socio-political realities. Ultimately, they reflect a collective yearning for transcendence. 
The Artist as Futurist – Towards a Collective Consciousness
Mbiango's work is informed by a deep passion for innovative thinking and the work of futurists like Elon Musk, Buckminster Fuller, and theologist Teilhard de Chardin who set down the philosophical framework for planetary, net-based consciousness over 50 years ago. Chardin foresaw the development of the internet, but described it as a noosphere—literally, "mind-sphere," or a thinking layer containing the collective consciousness of humanity which will envelop the earth. He realized that everything around him was beautifully connected in one vast, pulsating web of divine life. He likened this global infrastructure to "a generalized nervous system" that was giving the human species an "organic unity." Mbiango's artistic practice reflects these rich notions of human connection emerging. He intuitively incorporates elements of ancient knowledge, through imagery and symbols, which form part of his vast archives. This organic weaving of ideas, materials, and processes creates indefinable works that are emotive and thought-provoking because they deliberately transcend recognized classifications.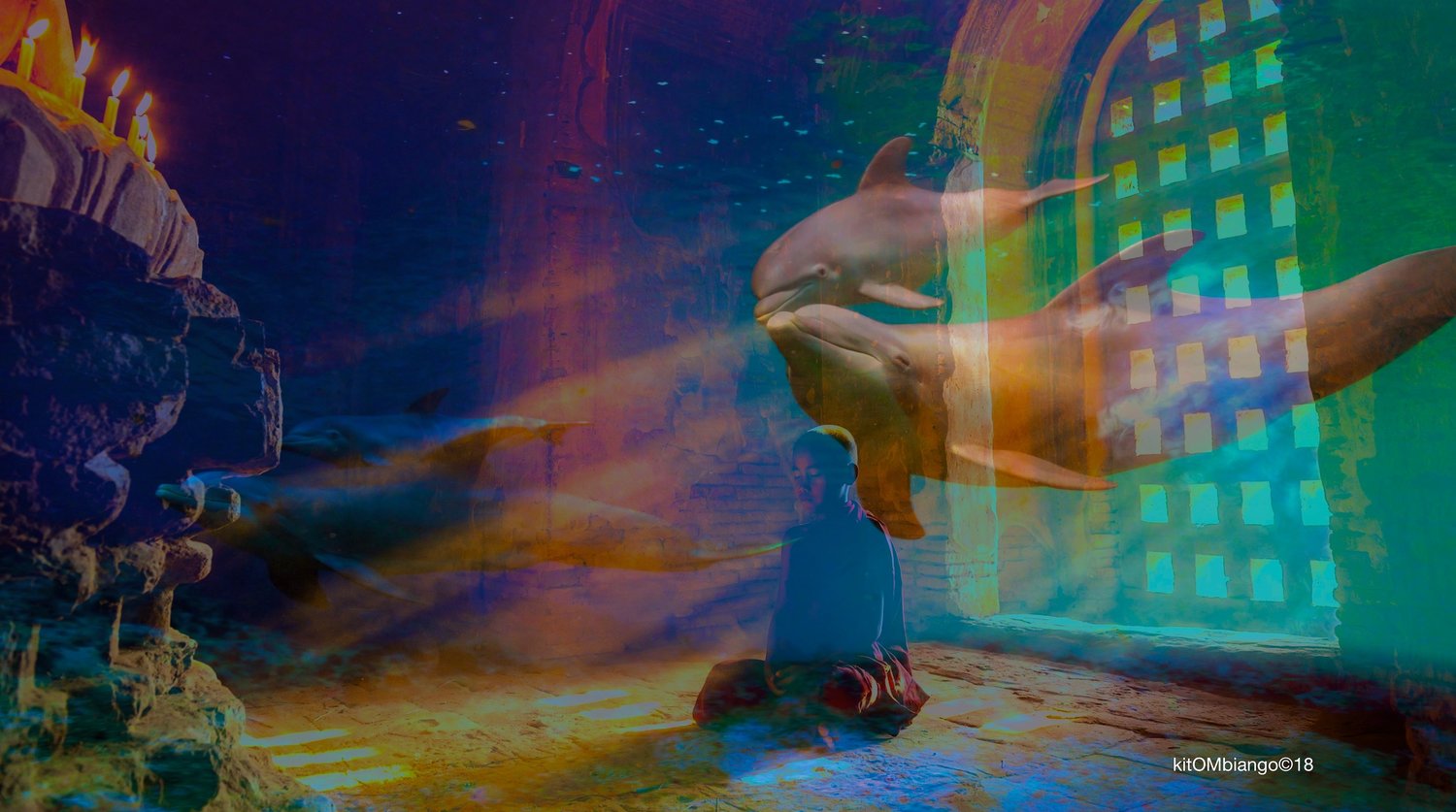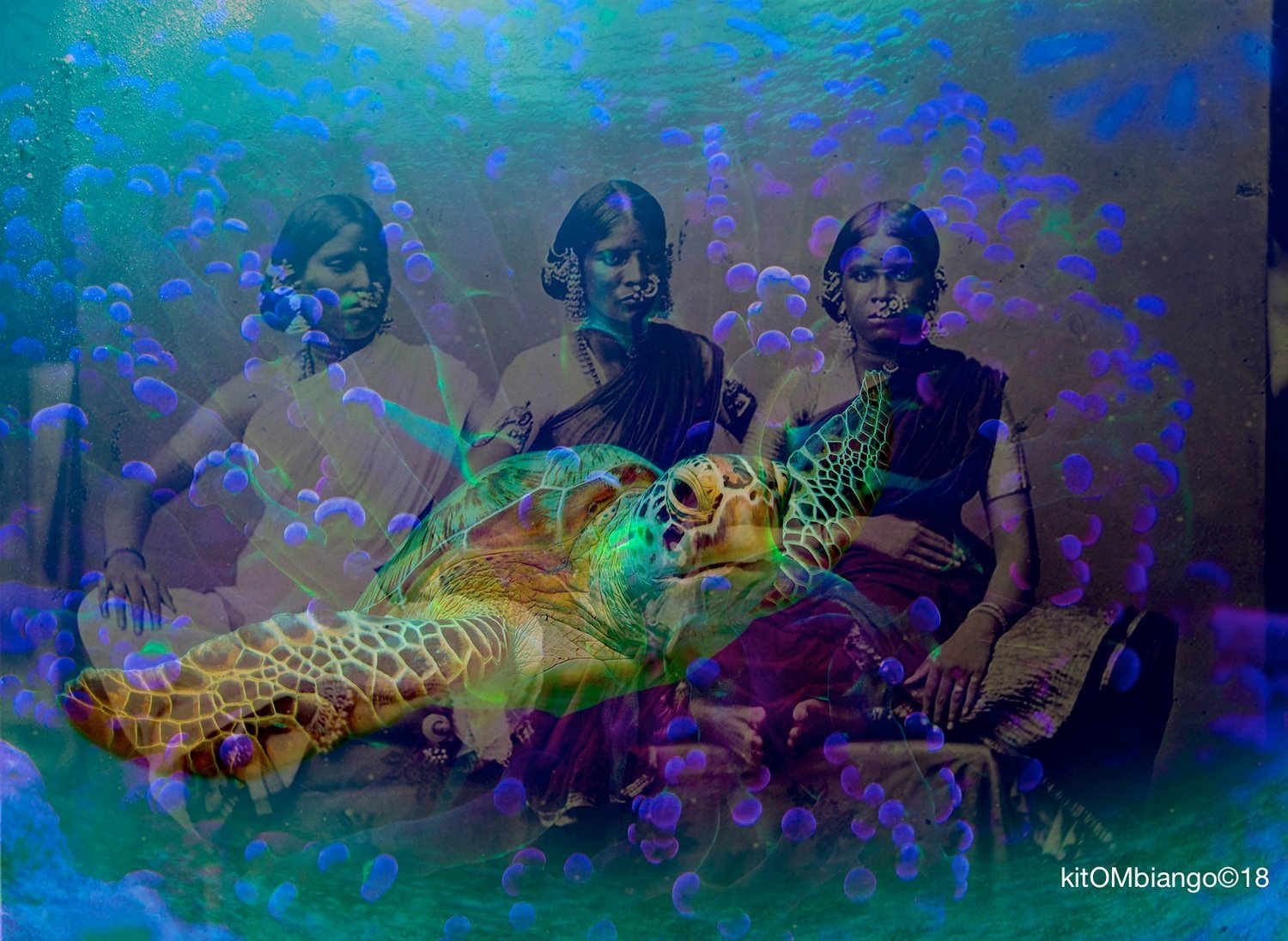 Mbiango has been recognized for his pioneering work by The Institute for the Future, Palo Alto and his work has served to support global advocacy across the private and public sectors including with BNP Parisbas, Women Deliver, The World Bank's Climate Investment Fund (CIF), UNICEF, UN Women, Leonardo DiCaprio Foundation the David Lynch Foundation and the World Economic Forum.
He recently took his activism to the streets on digital screens across New York City and in the iconic Oculus in the World Trade Centre. He hopes to incite waves of change by getting others of all ages and backgrounds to bring their creativity and passion in support of the climate movement.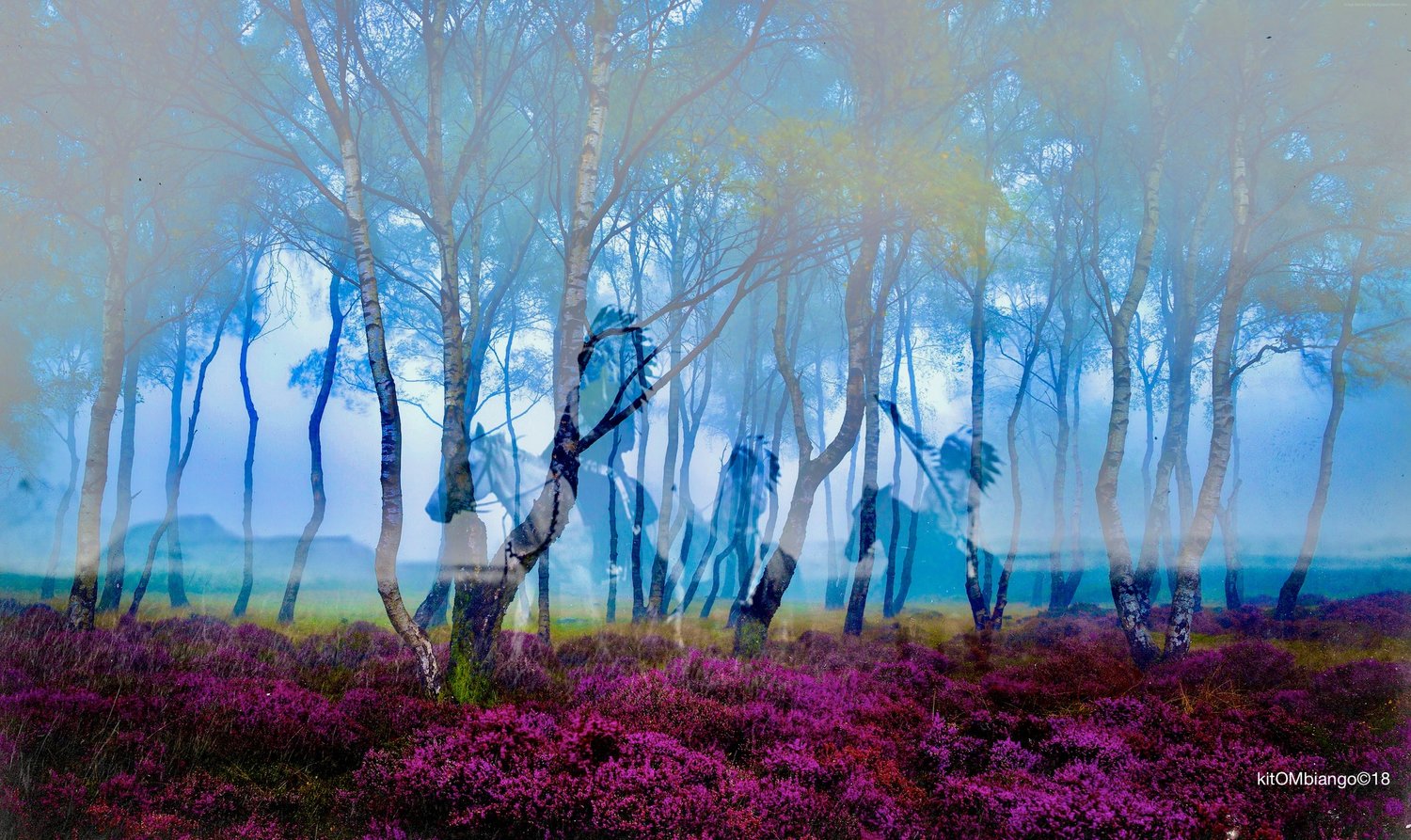 ---
Artist's Statement
Flemish-Congolese artist/activist Kito Mbiango shares his views on climate change and the urgent need for a global shift in consciousness.