Are Transition Towns Our Key to a More Beautiful Future?
---
Skip Shuda
A police car blocked our way. The  reason for the street closing was unclear. Soon, we learned that a 22-year-old man shot and killed a 54-year-old man because he was "driving too slowly".  
The local social media channels were filled with people promoting their views on why this happened: Guns are rampant and not controlled. Our cities are too lenient on crime. Our government doesn't provide adequate support for poor families. Mental health is declining. People are desensitized to violence.  
In other local news, my US Representative was recently carjacked by young men with guns. I have also witnessed people tossing their bags of fast-food trash out their car window. It's easy to feel overwhelmed about what's happening in the places we live. I continue to struggle with feelings of despair. How can I make a difference in my town, much less the world, with so many challenges?
The Transition Town movement has given me hope where I could not find any before. I'm referring to a network of grassroots community groups that aim to increase self-sufficiency, resilience and localization to reduce the effects of climate/environment destruction and economic instability. Media is the name of the town where I live in Pennsylvania. Our group is called Transition Town Media, or TTM.
New ways of doing
TTM's Media FreeStore sits in an annex of a Methodist church, near the end of a busy, downtown business district filled with boutiques, restaurants and specialty shops. First time visitors are often giddy as they walk into the store and encounter signs that say, "Yeah, it's ALL free!" and volunteers joke about "forever return policies".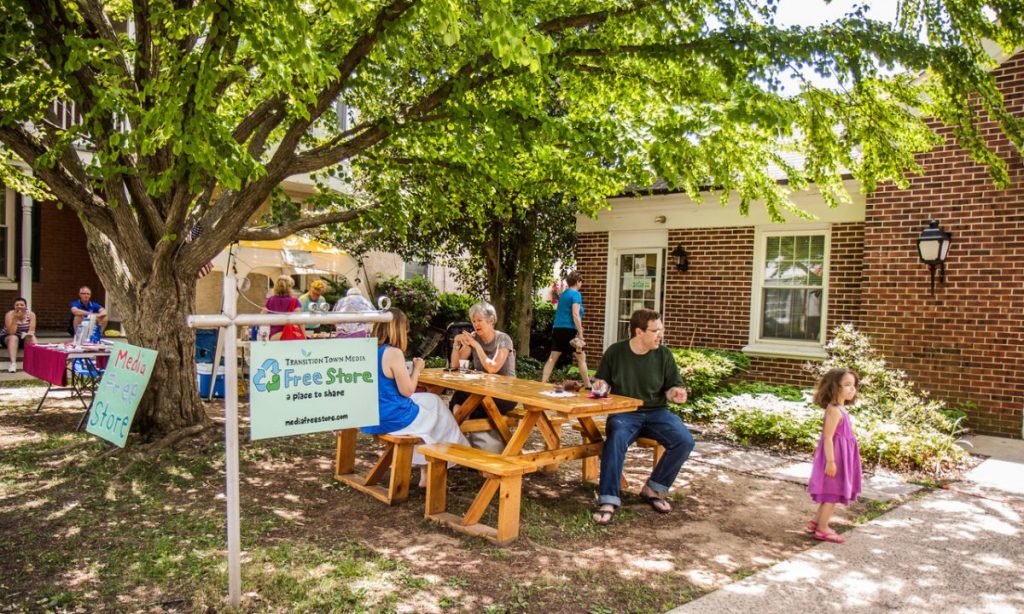 The first thing I experienced when I visited the Media FreeStore was a sense of abundance. I could take home a lamp for a room I'm redecorating and return it eight months later if I found a better one. If I like a set of pots and pans, I can take them home and try them out. Or give them to someone I know who needs them.
TTM has opened up other new ways of doing things for me. I've always loved the phrase, "Be the change you want to see in the world." I dream of a community where we gather around fire circles to laugh, share and heal; a place where we drift through forests and find food and medicines; a place where neighbors respect our place in nature and work together to clean up the environment; a place where people show up to support other community members as they pursue their dreams. 
So, in our annual TTM planning process, I proposed a Fire Circle group and a Foraging group. I joined another group dedicated to supporting a plastic bag ban. I also picked up a free yellow compost bucket to collect our kitchen scraps as part of a Borough-wide composting program, which followed from a pilot program that TTM members helped foster. Another friend with an interest in hemp started a hemp study group. 
New ways of seeing
Through my TTM experience, I discovered new ways of seeing the world. It is this subtle effect which, to me, is the most potent power of transition. For example, my FreeStore experience loosened my grip on "owning stuff". I have a better appreciation for how "things" are impermanent, and, when the time comes, can be released for others to benefit. 
I've found ways to reduce my personal waste stream beyond separating my trash from recycled materials. I appreciate the nature of my trash more fully – knowing what is biodegradable and can be returned directly to my yard, learning how to reduce plastic bag use through my shopping habits and seeking out less packaging. I know I'm not alone, so I am gratified to be part of a multiplier effect.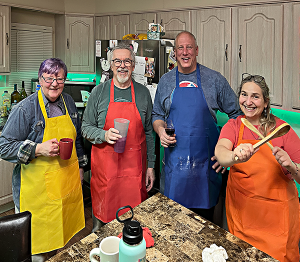 Turning my favorite hobbies into community groups has been empowering. When the weather looks right and an evening is open, I have a list of 35 interested friends I can invite to join me around a fire circle. Some bring instruments. We may spin the conversation around a particular topic, or sit quietly and reflect on the state of our world.  
Our foraging group heads into local forests periodically to search for plants, mushrooms, berries and more that can be added to our meals. I've learned about the value of native plants and have become a fierce defender of oak trees. I now know that when caterpillars eat the leaves of my dogwood tree, that's a good thing for our local ecosystem. I've learned to use mosquito dunks rather than subject my green neighbors to insecticides. 
And thanks to my friend David's hemp study group, where we learned that hemp encourages healthy land stewardship and invites discovery of new economies that favor local supply chains and cooperative organizations, I have begun seeking out hemp-based products.
New ways of loving ourselves
Of course, like anything in life, there are challenges with Transition. We have had to wrestle with occasional greed at the free store, shutter working groups that lost enthusiasm, and face the loss of volunteers and leaders to burn-out. However, some of them do move into wider orbits and continue their transition work in other ways.    
Sadly, we lost one of our beloved members to suicide, after her long struggle with depression, despite the support of TTM members during her illness. When it was time to say goodbye, we gathered at a local park to plant a tree in her honor, moving into a circle to share our memories, prayers and thoughts. One member spoke up for our friend and challenged us to better understand mental illness and depression. We mourned our loss and made space for this important issue at TTM, honoring our departed friend. And in so doing, we moved to a place where we could love ourselves more fully and deepen the bonds of community. 
It is my hope and sincere belief that working locally together with others on new ways of doing and seeing can encourage us all to waste less, care more and love more fully. 
Joanne Rosenbaum 
The basics: clean air and water, access to locally grown food, environmental justice, stewarding the land, livable wages, respect for all people and supporting my friends and neighbors. This is the community that I imagine and  this is what Transition Town Media (TTM) is working towards.
I have lived in the Media, PA community for 25 years. For most of that time, I had a fulfilling and busy career in healthcare. I have also volunteered and was employed as a farmer and educator at my local community supported agriculture farm (CSA) – Red Hill Farm. This ultimately became one of my passions – local food and regenerative agriculture- organic when possible.
I was asked to promote our farm at a "local food" information fair, sponsored by Transition Town Media, and that is where I met the group's then-president, Sari Steuber. We discussed the various projects and TTM's philosophy. It sounded like an organization I wanted to explore.
My husband had died a year earlier. I cut back to part-time at work and had both time and desire to get involved in my community. I began attending TTM's steering committee meetings – a core group of interested members who wanted to make a difference. Everyone had the opportunity to bring their ideas to the table. If there were enough people interested in working on a project and the idea meshed with the TTM values, it was a go!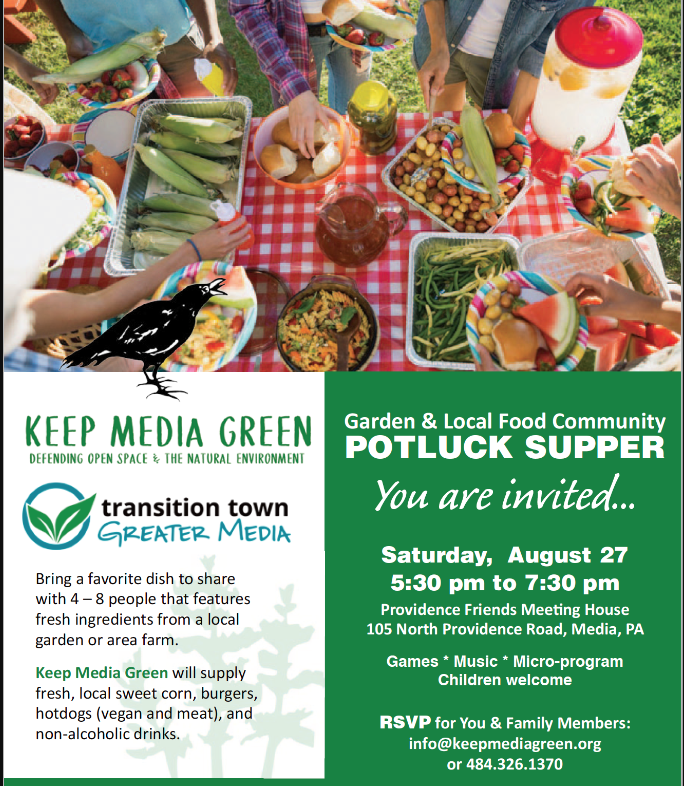 I began by volunteering for events and programs; Happiness Week, including a flash mob held in the streets of town, helping at the Free Store when it first opened, our annual Candlelight Potluck Banquet, and so on. After being a member of TTM for over a year, it became evident that members flowed in and out of TTM and sometimes it seemed that only a few people were interested in "doing something". Initially this was a little frustrating to me – maybe because of my work background and or my personality type – "what can we do NOW?" But over the years I have accepted, and appreciated that everyone has busy lives, varied interests, and motivation that fluctuates. I have come to realize this is the way our group works – you can "show up" and be as active as you want or take a breather. This works for me now as well. But an amazing aspect is that when volunteers are needed for a special event or program – TTM people show up!
After two years, I was ready to take the plunge on a bigger project called Solarize.
We were able to install solar to over 43 homes in our area. It was rewarding to share our success and background information with other local community groups including Philadelphia. They went on to have highly successful Solarize programs as well.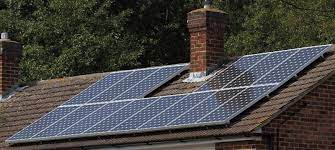 Sari Steuber
We've made quite a mess of things. I don't think I need to spell it out. We were called to be stewards of this beautiful bountiful Earth. How did we allow all this ugliness and destruction to happen?
Or maybe a more helpful question is – What can we begin to do today to move toward a regenerative, just and more beautiful future?
The Transition Movement was started in England by Rob Hopkins, a permaculture teacher who was concerned that oil supplies were beginning to decline and could run out in our lifetimes – leaving us high and dry given our current dependence on it.
Rob was teaching a class in Kinsale, Ireland at the time and he engaged his class in designing a step-by-step action plan to gradually reduce the town's use of fossil fuels to near zero over the next 20-30 years, using Permaculture principles. Afterwards, back in his hometown of Totnes, England, Rob wondered: what if every town could design such a plan, based on their own circumstances, needs and resources, and engage the whole town in coming up with it!
Thus, the Transition Town model was born.
From the beginning, Transition Towns were conceived as a loose structure of people in working groups that would focus on different aspects of transition – food, energy, economy, and so on. Members would choose what areas spoke to them most, where they felt they could make the biggest impact. Representatives of these working groups would come together to form a Steering Group, sharing what they were working on, so they would be able to see interconnections, collaborate with each other, find synergies. Rob and his team put together the Transition Handbook as a manual for how to create and manage a Transition Town, to make it easier for new groups to get established and form an action plan. The Handbook has gone through some iterations since 2006 and is now called The Essential Guide to Doing Transition and is available for download on the TransitionNetwork.org website.
The idea quickly spread throughout the UK and Europe, then jumped the pond and seeded itself in the US. There are Transition Towns in about 50 countries now, linked together by the Transition Network, our international hub. Some countries, like the US, have enough Transition groups that they've set up national hubs to help new and existing initiatives in their country. 
Our group, Transition Town Media, communicates regularly with a regional MidAtlantic group of Transition Towns as well as with Transition US. We've also contributed to the national network's library of how-to stories, called Stories to Action, sharing our successes on projects such as our Solarize campaign and the Media FreeStore. 
We like to think of the movement as a mycelial network, like the vast underground web of mushroom roots that communicates with and supports the network, bringing nutrients to tree and plant roots, eating up toxins, and regenerating soil health.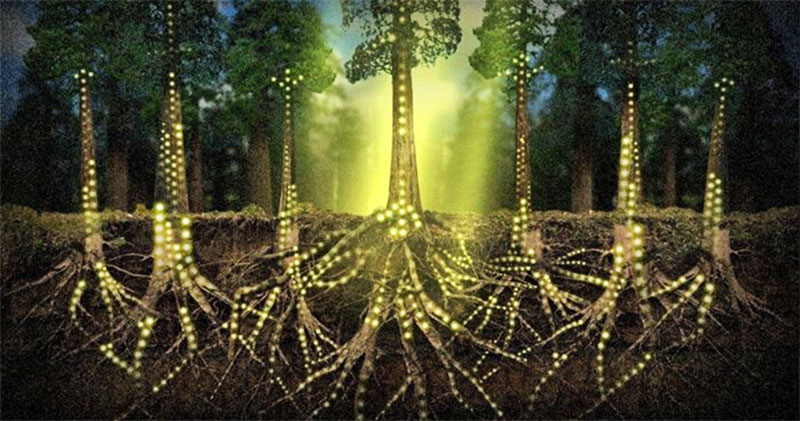 So, too, the Transition network is a web of towns scattered across the world, hooking up with other towns and hubs, sharing information and support. Each town chooses their own projects, manages their own finances and structure, but can also receive support, training, ideas, and inspiration from anywhere in the network as needed.
The Transition Handbook talks about this systemic approach requiring the combined effort of our head, hands, and heart. The head seeks to understand the connections  between all the problems we're facing and the thinking that led to them. The hands seek to create alternatives to the harm we have inflicted, ways to regenerate what we have depleted. The heart knows that even this is not enough – that unless we reconnect to our love of Mother Earth, our efforts will still be business as usual.
One of the members of Rob Hopkins' Transition Totnes team was Sophy Banks, a psychologist whose work focused on trauma healing. She saw how important the heart aspect was to the movement's long-term health and she created Inner Transition as a focus area. It explored psychology of change issues – the observation that when something looked dire or scary, our normal reaction is to ignore it and hope it goes away, or deny that it is real, or be angry at whoever we determined was responsible for the mess. 
Getting past these reactions to see the transition from fossil fuels as a positive thing, how it could be possible to create a better future than the one we're heading towards, is a unique aspect of Transition. She also stressed that taking care of our own and each other's health and well-being – physical, psychological, and spiritual – was equally important as taking care of the planet. She knew it was essential to Transition Town's success that its volunteers avoid burnout, not pushing themselves too hard in the pursuit of their passions.
Sophy also saw another important aspect of Inner Transition – to explore the thinking that led us to the situation we're in. Author Charles Eisenstein has written that this mindset is the story our culture has believed for generations – a story so ingrained in us that it's as invisible as the air we breathe. It's the story of separation, the idea that humans are separate from each other and separate from nature. And now we're finally able to recognize the effects of this thinking.
Most indigenous cultures, conversely, have seen themselves as woven into the web of life, an interconnected part of the universe, not superior to it – having our unique part to play, just like every other being. Inner Transition is about becoming aware of the story we're immersed in, the thinking that created today's problems, seeing what it has cost us and choosing a new way of thinking, a new story. A story that celebrates the sacred in everything, that restores our connection to the web of life.
I really enjoyed working with two other TTM members. We each brought specialized skills, like writing, organizing and networking. I loved learning about solar, working with various governmental representatives and presenting the Solarize program at several township meetings. My passion continues to be promoting local food and volunteering at Red Hill Farm. it brings me such peace and joy that I am able to help provide my neighbors with local, organic food. It is also one of my "communities" which include most of my friends, who are members. It makes a difference working with people who care about the Earth. It also feels good to share my knowledge of farming with the next generation.
Our  TTM Food Group created a Local Food Resource Guide. We are now trying to promote farms, restaurants and retail stores that provide local food to our community. Unfortunately, there are so many family farmers in our area that are not able to make a living. They receive less for their produce than it cost them to grow it. Reports show that 50% of fruits and vegetables are being imported. Our local farms are being sold and the land is being developed. The Big Ag farms and wealthy farmers are the ones being subsidized by the government. Our TTM group has been discussing partnering with other like-minded organizations; All Together Now, Pennsylvania Association for Sustainable Agriculture , and Sierra Club. We have found that working with other community groups builds relationships and makes our voices stronger.
Initiatives like the TTM Circle of Aunts and Uncles, inspired by humanitarian and entrepreneur Judy Wicks, offer qualified local entrepreneurs with demonstrated need a new vehicle for accessing local lenders offering low interest loans, as well as advice, business and connections.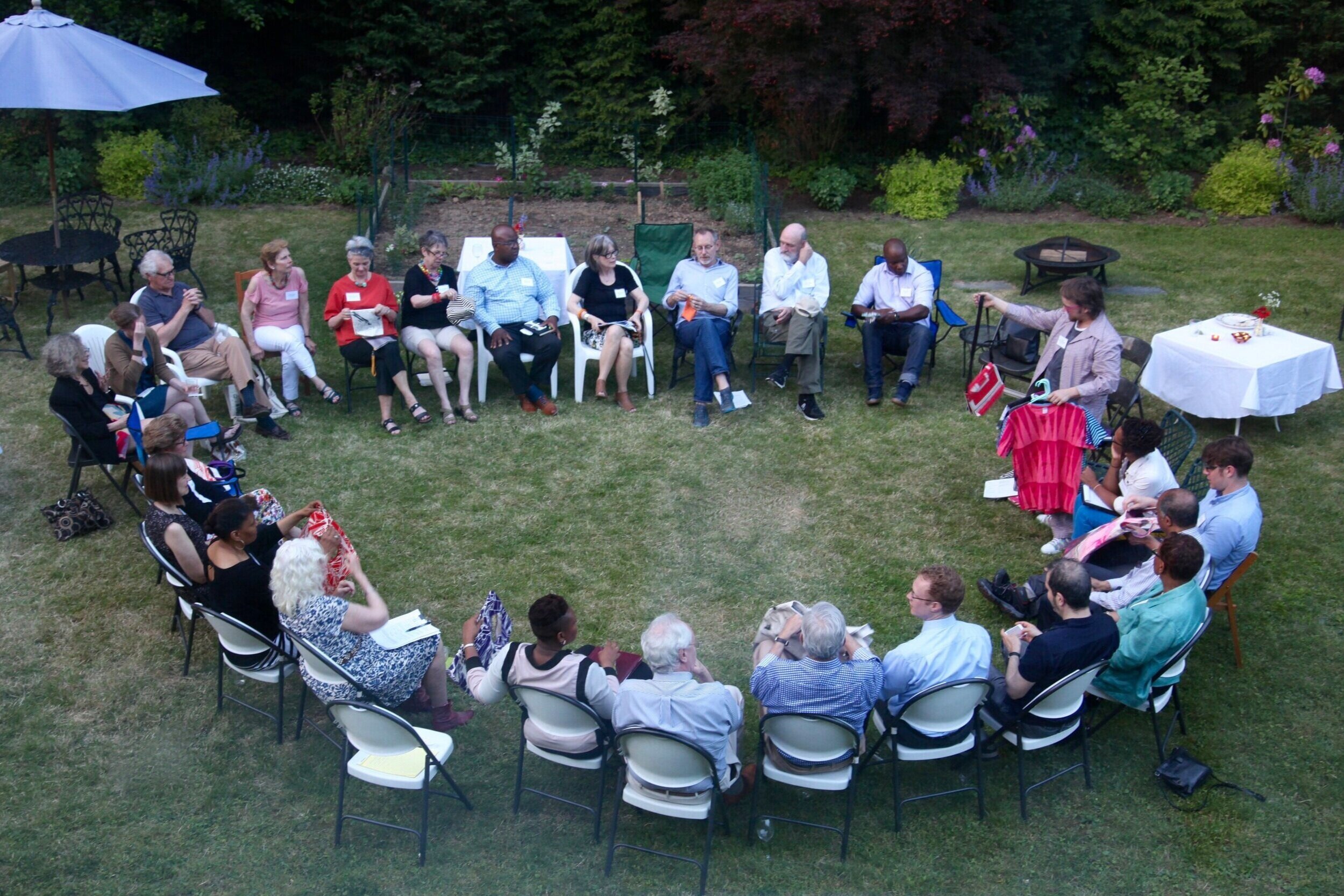 Sometimes I feel I am not doing enough. That's when I'm most thankful for my TTM community, to talk with and be with as we do this work together. We lift each other's spirits and share every accomplishment, big and small. We know that our collective energy is moving us closer to the reality of the 'blessed community' we hold in our hearts.