Kosmos Call for Essays and Works |

 

Spirit of Global Citizenship
In the Winter edition of Kosmos Quarterly we will be exploring what it means to be a Global Citizen. How can we move beyond platitudes and declarations, toward deep systemic transformation – new institutional designs and new ways of being in the world that reflect our highest hopes and respect nature's boundaries? In what ways can we express the civic values of a global citizen? How are you personally working to embody the changes you wish to see in the world? What projects, models or initiatives give you the greatest sense of hope?
We invite you to submit an essay up to 1000 words, a poem, or other artwork, on any of these dimensions or in answer to the question: What does 'global citizenship' evoke in your heart? We will choose several works to publish in our Quarterly and on our website.
Deadline: November 15, 2018 | Use the Submission Form below for written works. For all other media, contact info@kosmosjournal.org directly, with the subject line: Submission Inquiry.
Before you submit, please take a look at our guidelines.
General Guidelines for all Works
Do not send us your first draft. As Robert Graves contends, "There is no such thing as good writing. Only good rewriting". Always send your best version.
Be sure to proof your work before you hit "Send." Punctuation, spelling, and grammar are all important elements of a written work.
We accept simultaneous submissions, but please inform us if your work is accepted elsewhere. We will be happy for your success.
If your work is accepted by Kosmos, you agree to grant us First North American Serial Rights and Electronic Archival Rights. At publication, all rights revert back to you. If your work subsequently appears in print or online, you agree to give credit to Kosmos Quarterly. We agree to contact you for permission to reprint your work.
Upon acceptance, we'll ask you for a brief bio (50 -100 words) and a JPEG photo to accompany your work.
Check our website and newsletter for updated themes and deadlines. We will make every effort to respond within one month after a deadline. If you haven't heard from us by then, feel free to contact us.
We are not a paying publication at this time, but we are pleased to send you a subscription to Kosmos Quarterly for one year with the guarantee your work will be read and appreciated by an international audience.
Poetry Submission Guidelines
Kosmos Quarterly is looking for thoughtful, well-crafted poems – both in traditional and experimental forms – that will inspire and delight our readership.
On occasion, we solicit poems we love, but all unsolicited pieces must be previously unpublished. By "unpublished" we mean either in print or online formats, not including your personal website or blog.
Please send 1-3 single-spaced poems per issue as a Word document in Times Roman, 12-pt.
Once your poetry appears in Kosmos Quarterly, please skip one issue before submitting again.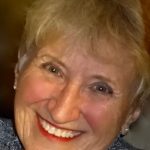 Greetings from Carolyn Martin, Poetry Editor
We are thrilled to add new and established poets to the community of essayists, musicians, videographers, visual artists, teachers, healers, and visionaries who enrich our publication and the world. We'll be posting poems both in the Quarterly and on our website so poets have ample opportunities to have their voices heard.
Before you submit, here is some writerly advice gathered from decades of experience:
Ask poets who are conversant with the art and craft of poetry to critique your poems. Friends may be complimentary, but they may not understand what makes a good poem.
Every publication and poetry editor has an aesthetic bias whether they want to admit it or not. So please don't be offended if Kosmos Quarterly says it is not the right home for your work. I've been submitting poetry for years and have learned that what doesn't fit one publication is a perfect for another. It's all about making sure you are sending your best work and finding a home that will embrace it.
If you're not collecting rejections, you're not doing the work of a poet: sending your work into the world. I've challenged myself to "earn" 100 rejections this year. (I made it to 87 last year!)
Happy submitting – and we are honored that you would entrust your work to the Kosmos Quarterly.
For all written works, please use the submission form, below. NOTE: It is only possible to upload one document per submission.
For all other media, contact info@kosmosjournal.org directly, with the subject line: Submission Inquiry.