---
Article
Restorative Justice
Prisons as Monasteries
---
There was always something about the experience of passing by prisons on the highway, as I often did while driving between Los Angeles and San Francisco, that made me want to look away. Seeing those bare, foreboding enclosures of concrete and barbed wire filled me with a toxic dread. The worldwide epidemic made it clear to me that I could no longer look away; we were all now living within walls.
With only five percent of the earth's population, the U.S. holds more than 20 percent of the world's prisoners. Our incarcerated population has increased by 500 percent, to more than two million people, since 1970, a number that far outpaces U.S. population growth. One in every three black boys are expected to go to prison in their lifetime, as are one in every six Hispanic boys, compared to one in 17 white males. Women are now the fastest growing prison population in the U.S.
The average cost to hold a person in prison ranges from $20,000 to a whopping $106,000 per year. The U.S now collectively spends about $100 billion per year on prisons, a more than three-fold increase since 2011.  Recidivism and increasing security costs incurred by repeat offenders drive costs higher over time. Clearly these trends are not sustainable.
Instead of spending an ever-increasing amount of time and energy trying to suppress crime, perhaps we could instead focus on restoring people to a state of thriving.
The premise is simple, really: Thriving people commit far fewer crimes.
The idea of restoring prisons to their original purpose is not a new one. Prison resident and scholar C.S. Deriso, in a 1968 essay published in the Criminology Journal, presented a historical argument in favor of a so-called Monastic Model for "prison scholarly communities," writing: "…Penitentiaries evolved from the medieval idea of seclusion and meditation for sin. Their central purpose, to provide a place for repentance through isolation and reflection, has long been out of favor with modern penologists."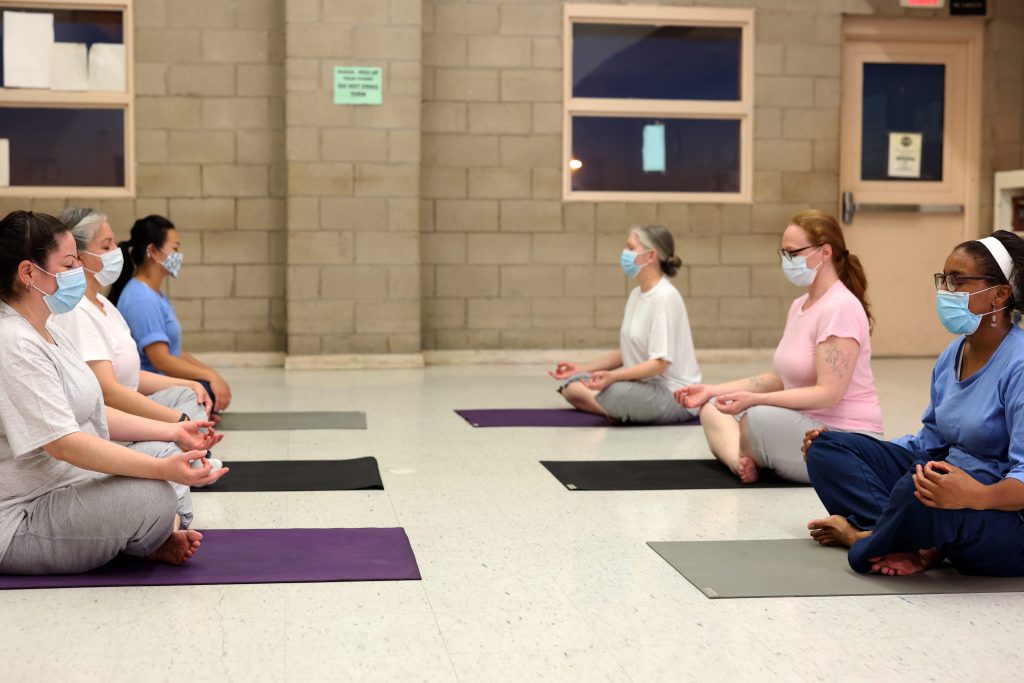 Discussions around putting these ideas to work began to percolate during the early months of the COVID-19 pandemic, as UFP staff congregated in early 2020 at The Land, a retreat center and farm nestled in California's Anderson Valley. As the situation evolved, we began to see the societal disruption caused by the COVID crisis as an opening for us to begin ramping up the development of Unconditional Freedom Project.
Unconditional Freedom Project began formal operations in 2020 and now consists of three core demonstration projects:
Prisons to Monasteries – A human development program that incorporates the Art of Soulmaking curriculum and integrates with "The Earth Program" to create sustainable farms and gardens at prisons. The Art of Soulmaking curriculum engages residents in a series of practices such as meditation, journaling, letter-writing, and selected readings on contemplation, purpose and eudaimonia.
The Earth Program – A project to restore the earth's bounty through ecologically sustainable land management.
Free Food – A program to feed high-quality, ethically sourced food to the poor and unhoused.
Unconditional Freedom Project stands for the principle that true freedom is available to every human being, irrespective of external conditions. In fact, we believe that places like prisons, where residents' lives are strictly regulated, can foster introspection, help heal emotional wounds, and lead individuals to discover purpose and meaningfulness in their lives. We are working to restore the penitentiary to its original purpose as an environment that fosters contemplation, reflection, and transformation. We seek, in effect, to turn prisons into monasteries.
Unconditional Freedom Project's Prisons to Monasteries educational and ecological enrichment program has opened two pilot projects at the Mendocino County (Calif.) Jail and the Central California Women's facility. Additionally, the educational curriculum has also been introduced through satellite programs at 86 penal institutions throughout the United States.
A pocket-sized book called Remembering, published by Soulmaker Press, contains reflections written by more than 100 prison residents who participated in the Art of Soulmaking program. Among their thoughts are reports of being able "to live free inside of prison." Others revealed that they had gained "mutual respect from inmates and staff."
The Art of Soulmaking program is being followed up by a sister program, Guards to Guardians, which will be available to corrections officers, and other staff within prisons.  Guards to Guardians seeks to help these staffers transform the traumatic effects of working in a prison setting into a sense of mission and purpose. Guards are recast as guardians – people whose mission is to safeguard and guide incarcerated residents' work of penitence.
Sheriff Matt Kendall, who oversees the Mendocino County Jail, relates to the idea of "taking it back to basics and having a Prison Monastery."  He says, "People think that that is a new idea or a novel idea. No, that is the ultimate back to basics. It really is because incarceration basically started as that [institution] where you were sequestered away to think about your crimes, and to get right with the man [upstairs] and get right with the victims of your crimes."
"Plus," Sheriff Kendall adds, "these folks [from Unconditional Freedom Project] have come in and they're working with my corrections officers because when you think about this, this is a big society. And the corrections officers, corrections deputies that work in there, they're a portion of that society. We want to keep them mentally healthy, physically healthy. And because they take that all into account, we are seeing improvements daily."
Unconditional Freedom Project's prison efforts continue to evolve, and rapidly:
The Art of Soulmaking program, launched at the Central California Women's Facility in November 2020 with 73 students, now has over 1,100 enrolled students across 85 facilities in the United States.
The first self-initiated Soulmaker group on Death Row launched in December 2021, at the Holman Corrections Facility in Alabama, where there are now 3 groups. Over 5 percent of the entire Death Row population in the U.S. is now enrolled in The Art of Soulmaking program.
Unconditional Freedom Project launched its Guards to Guardians program in March 2022 to a coalition of fifteen veteran correction officers across the country
Unconditional Freedom Project's other core demonstration projects operate in conjunction with Prisons to Monasteries to foster an ecology of restorative practices. The Earth Program develops ecologically sustainable agricultural and land use practices on farms in Mendocino County and works in prisons to establish prison-based ecological projects to reclaim undeveloped land on prison campuses for resident-managed gardens and apiaries.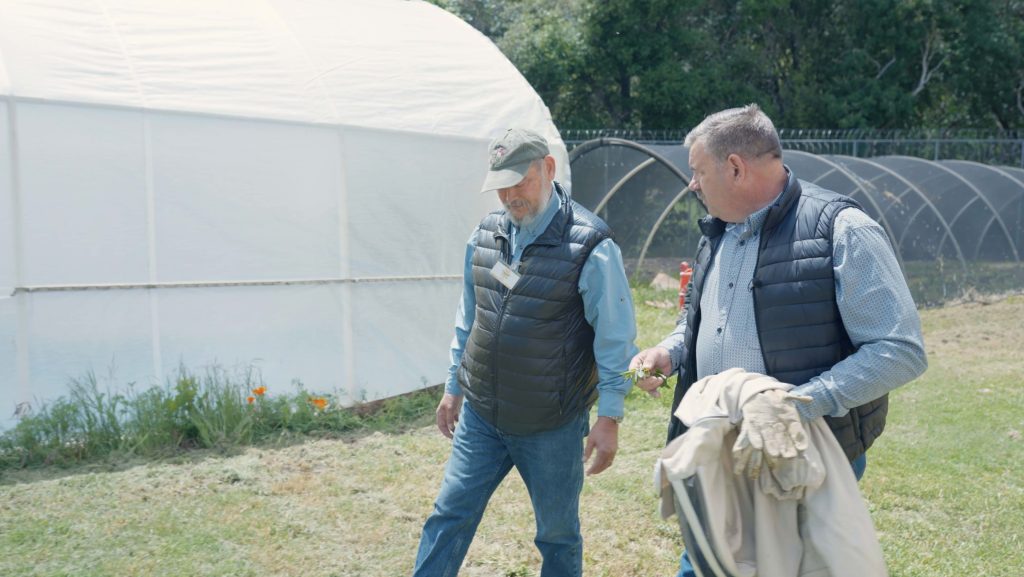 Unconditional Freedom Project's integrated approach to restoring human dignity among marginalized populations and restoring natural habitats is guided by the eco-restoration efforts of  award-winning documentary filmmaker and pioneering environmentalist John Liu. Liu's vision for environmental restoration sees the mission to reclaim earth's bounty as the key to humanity's survival. "After decades of observation and study about the Earth's natural ecological systems and the consequences of human impact on the Earth's biodiversity," Liu argues, "my conclusion is that we can't just tackle the easy tasks, we must learn to choose to restore the hardest, the most difficult, the most degraded states."
In looking at systems holistically we learn to value ourselves and others as each possessing a critical piece of a complex and beautiful whole. Unconditional Freedom Project is fully dedicated to "rewilding" nature, and "rehumanizing" human society, so that both man and nature can thrive.