Shelterless in the Time of COVID-19
---
I have a deep concern for what is happening with the homeless in Los Angeles, especially in light of the Covid-19 pandemic. I wondered if any programs were offering assistance, and so decided to head downtown with my camera to document what was happening on the street.
My first thought was to put together a photo essay to bring attention to the situation, tell the story.
I have always believed that when shooting, you bring yourself to the photograph, your own feelings, your bias. Yes, the photo is about the subject, however it also about who you are, and how you feel as an artist,  your heart, your compassion.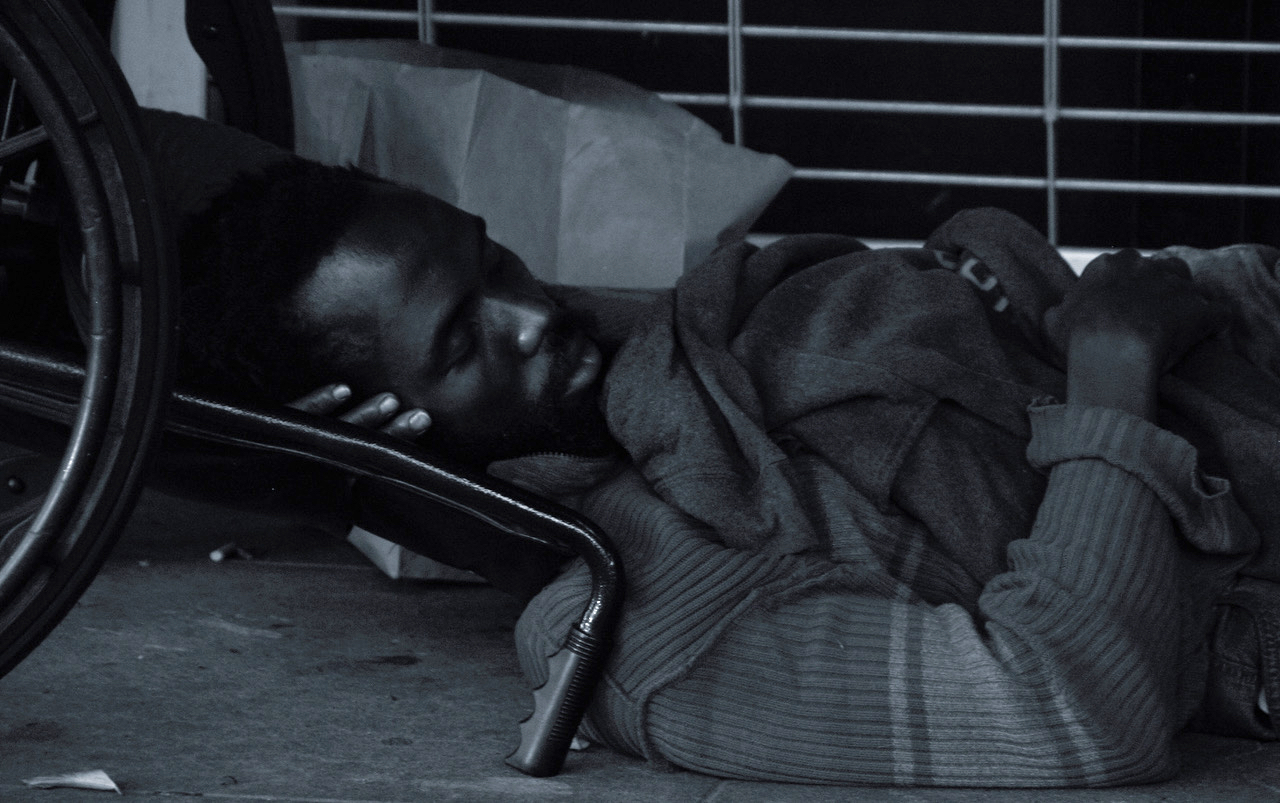 The gentleman sleeping on the street with his wheel chair as a resting place really moved me.  I wanted to be respectful. There is a tenderness to the image – peace. That was one of the first images I captured and it set the overall spirit for more than a week of shooting.
There is love, and in fact there needs to be love when expressing human suffering. Compassion.
As an African American I am destroyed at times when I see black folks on the street, living at the margins of mainstream society. I recognize that past disparities and inequalities have placed us here as a people.
Simply, therein lies my connection / humanity.