Keith Smith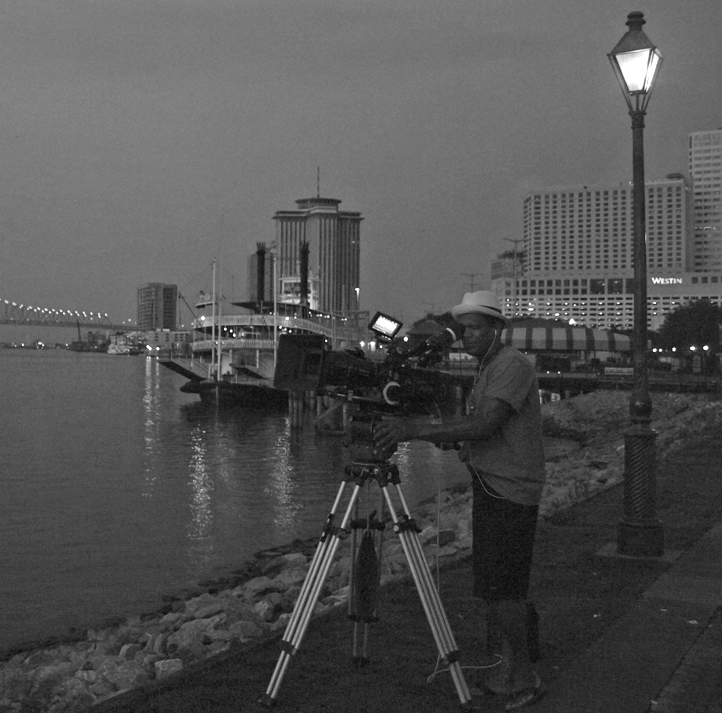 Born in New Orleans, Keith Smith graduated from Xavier University of Louisiana in 1983 with a Bachelor of Arts degree in Mass Communications. There, he was a four-year letterman on the University's powerhouse basketball team. During his senior year he interned at a local cable station as a video engineer. Upon graduation, he went on to work at WWL-TV, a local CBS affiliate in New Orleans, where he worked as one of eight news photographers on the station's well-respected news team.
In 1989 Smith was accepted into the prestigious AFI [American Film Institute] in Los Angeles, where he earned a Master of Fine Arts degree. There he received AFI's 1991 distinguished Remy Martin Student Scholarship Award. This marked the first time in its six-year inception, that the award was given to a cinematography fellow, and the first time the award went to a first-year student.
Smith began his film career as a camera assistant working with such well-known filmmakers as Oliver Stone and Robert Richardson, ASC. He worked with the pair on JFK, Heaven and Earth, Natural Born Killers, Nixon, and Any Given Sunday. He went onto work with Rob Reiner on a Few Good Men, and Robert Townsend's comedy, Meteor Man, and on Mike Binder's Blankman, starring Damon Wayans. His last project as an assistant was The Trigger Effect , a film directed by David Koeppe, who also wrote Jurassic Park.
As a cinematographer, Smith has worked on a wide variety of projects including the independent film, "Pastor Brown", directed by Rockmond Dunbar, [actor; Sons of Anarchy, Soulfood], which is recently slated to air on the Lifetime Channel. The film stars Salli Richardson Whitmore and Tasha Smith. Another recent short, The Lift, directed by Lyndon Barrios, won a Best Cinematography award at the Independent Film Showcase – 2012. Smith also shot two feature films; Hair Show and A Good Man Is Hard To Find, both feature length films directed by Leslie Small. The films starred MoNique and Golden Brooks respectively.
During the fall of 1999 Smith worked as second unit DP/A-Cam Operator on Fallen, a film produced by Turner Pictures, which starred Denzel Washington. That same year he worked with his longtime mentor Oliver Stone on Any Given Sunday as a Second Unit DP. The film starred, Al Pacino and Jamie Foxx. Smith's duties were profound – he was responsible for all second unit work, including directing a few small sequences. The film was shot in Miami and Dallas. Smith has also lensed The Wash and Gang Tapes for Lions Gate.
Smith has helmed three TV series, Black Jesus for Adult Swim, and The Rich and The Ruthless for the UMC Channel, and Saints & Sinners for Bounce TV. The show received a record breaking 1.6 million viewers for the pilot episode.
His most recent projects are Tales From The Hood II , Undercover Brother II both for Universal 1440, and Holiday Rush, for Netflix, a feature film starring Romany Malco & Sonequa Martin-Green. The film was produced by Netflix. His Last project was Outlaw Johnny Black, directed by and starring Michael Jai White. The film is set for release in Fall 2020.
Smith is focusing himself on a career in Hollywood as a Director of Photography. His goal is to shoot films that inspire and entertain. Lastly, he is most committed to films that are truthful and authentic in tone.
Journal Article
I have a deep concern for what is happening with the homeless in Los Angeles, especially in light of the Covid-19 pandemic. I wondered if any programs were offering assistance, and so decided to head downtown with my camera to document what was happening on the street.