Every year Bangladesh is flooded. In 1995, the exceptional water level covered a great part of the territory, and totally cut some islands off from the rest of the country. At this time I was assigned to Bangladesh as a European Union official in charge of developmental issues. We had received an emergency request for aid from the government, and I was tasked to assess the situation in faraway territories. With the representative of a European NGO (Non Governmental Organization), we decided to visit islands where we knew huge populations were in total distress, with no possibility to face the current challenges faced with the flooding. We decided to go to Bohla island at the edge of human settlement.

From our hired seaplane we could see the magnitude of the disaster: 500,000 people had become homeless (out of a population of 1.7 million) as this part of Bangladesh is only 1.8 meter above ocean level at its most elevated point. We chose to 'land' in the extreme south of the island, a very remote place.
At first there were not many people in sight and then, within minutes, hundreds of them were looking at the plane from the shore – it was very probably the first time they had seen a seaplane. We were warmly welcomed by the head of local administration, and set off by rickshaw. We walked for 45 minutes, soon coming to a place where flat boats were waiting for us. One man told me "You are the first white man to come here." I did not know what to think and did not answer.
All the houses were underwater. Inside, their inhabitants had built raised floors at a 1.5 metre height. A woman told me she had been living in such conditions with her three children and one goat for two weeks.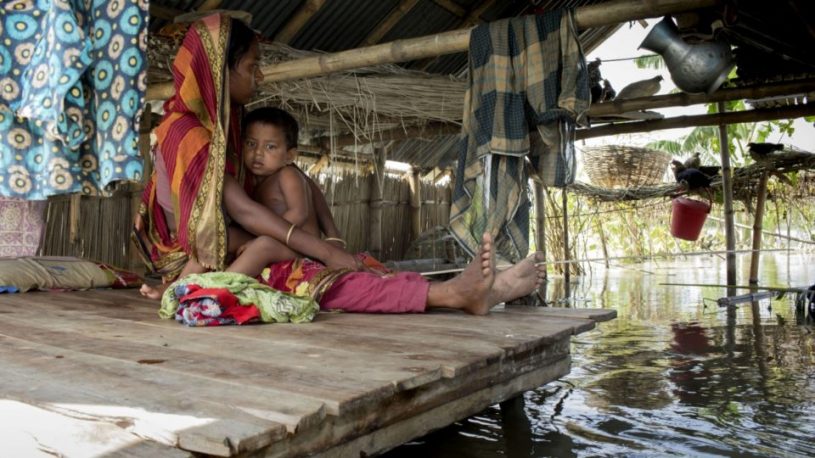 People walked everywhere in water. We arrived at our destination, a small village where people lived in total inactivity caused by the flood waters. As the guest of honour I was offered a chair and invited to sit with my feet literally under 30 cm of water.
The village chief was an old, proud man and we started to talk. He described their extreme living conditions, so much worsened during floods, but throughout the year with an everyday life of insecurity caused by local thugs attacking people in harvesting time, and a colossal loss of land due to erosion. I listened to him and asked him "Chief, tell me what you most need here under the current situation?" I obviously had in mind that the EU as a big donor could bring in emergency aid like foodstuffs, oil, blankets and construction materials.
The chief looked at me. then quietly answered.
We need peace on Earth.
I had difficulty to breathe, as I had in my mind our available resources and the corresponding finance we could offer. This extraordinary answer cornered me in my Western logics of development and aid to poor people. I was assuming that nothing happens unless we make it happen, and that everything that is good must be seen as a result of our effort and intervention. Once again, people who had nothing and were facing incredible obstacles would give me a lesson of simplicity, humility and wisdom.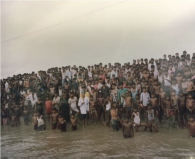 This old man put another stone paving the way towards an unknown destination for me, further nurturing my gratitude. Many, many people accompanied us to the plane, and it was difficult to lift the mooring line. From the little window of the seaplane, as we gained altitude, I could see so many faces and hands waving to us. I was touched and could feel their collective energy.
Twenty-five years later, I still have this vivid memory of hope and compassion in the face of insurmountable obstacles.