Jerry Wennstrom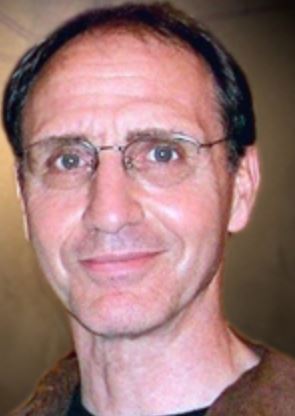 Artist, author Jerry Wennstrom was born in New York on January 13, 1950. He attended Rockland Community College and the State University of New Paltz. After producing a large body of work, at age 29 he set out to discover the rock-bottom truth of his life. For years he questioned the limits of his creative life as a studio painter. After destroying all of his art and giving away everything he owned, Jerry began a life of unconditional trust, allowing life to provide all that was needed. He lived this way for 15 years. In 1998 he moved to Washington State, where he eventually married Marilyn Strong and produced a large new body of art. Marilyn and Jerry's charming Whidbey Island home is now filled with his unique interactive sculptures and paintings. Jerry also built a 40-foot meditation tower on his property, which is featured along with his story in a book by Laura Chester called Holy Personal.
Jerry's story is told in his book, The Inspired Heart: An Artist's Journey of Transformation (foreword by Thomas Moore) published by Sentient Publications and in the Parabola Magazine documentary film called In the Hands of Alchemy: The Art and Life of Jerry Wennstrom. There is also a Sentient Publications DVD with the same name ,which includes a short new film called Studio Dialogue. Studio Dialogue is a presentation Jerry did before a live audience with music by Susan McKeown, sung by Marilyn Strong. Jerry travels internationally lecturing, teaching and presenting his film and work and he writes a monthly piece on the spirit of the times for a New York City consulting firm.
Jerry Wennstrom has presented at the Birmingham Art Museum, the Seattle Art Museum, the EMP (Experience Music Project), Glen Arbor Art Association, the Old Firehouse Art Center, Other Side Arts, Pacifica Graduate Institute, UCS-NAROPA (Wisdom University), the Vancouver Public Library, Western New Mexico University, California Institute of the Arts and NYU. He has also done over 50 radio, TV and magazine interviews and art features.
Journal Article
"I needed to know if there was a God and I risked my life to find that out. I know now that we risk far more when we attempt to create a life devoid of a personal relationship with our God."