Humanæ is a work in progress by the Brazilian artist, Angélica Dass.
Based in Madrid, Dass is documenting the range of human skin tones through her portraits.  To create her human mosaic, she paired each of nearly 4,000 portraits with specific PANTONE® 'guides'—reference cards used by the world's designers since the 1960s.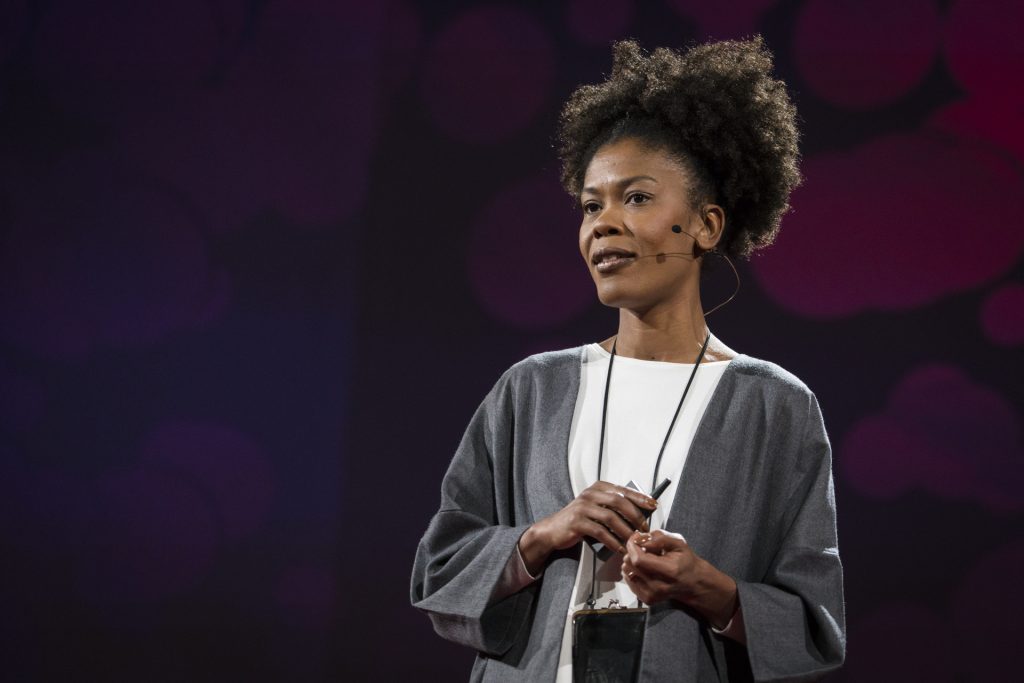 Dass follows a system that intentionally strips away many of the decisions an artist might make. All participants are volunteers who hear about the project and agree to be photographed. There is no formal selection process. The background for each portrait is a PANTONE® color identical to a sample of 11 x 11 pixels taken from each face. Subjects are photographed without the cultural 'markers' of makeup, wardrobe, or jewelry and hair is worn naturally. All are framed the same relative distance from the camera, using the same lensing.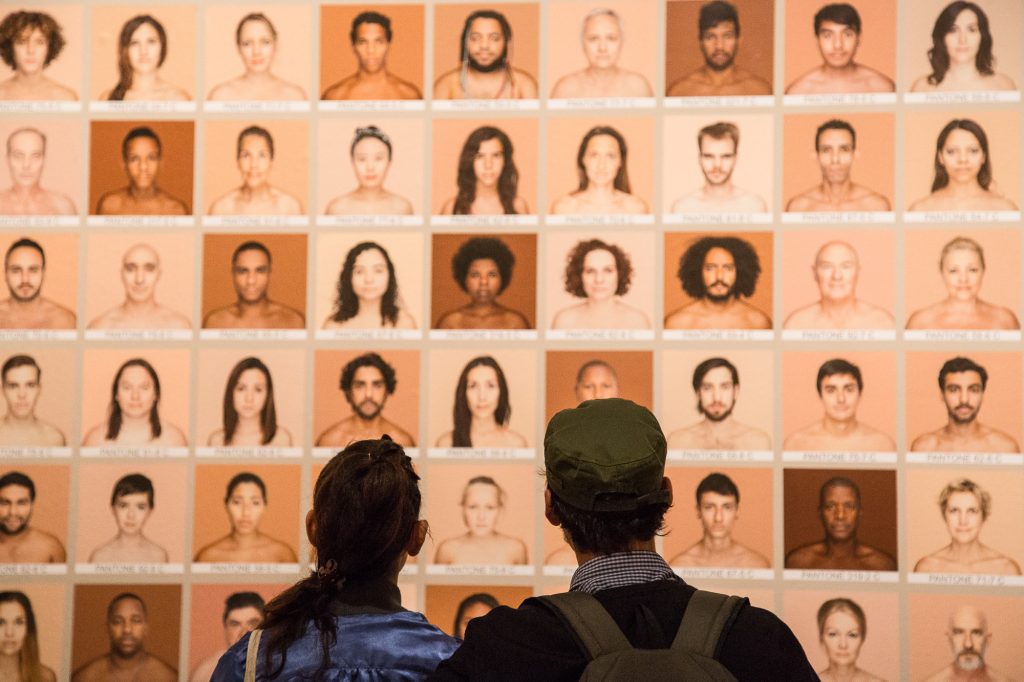 Using the iconic aspect-ratio of the PANTONE® cards makes each photo a mirror of all the others in size and shape.
Thus, without fuss, with the extraordinary simplicity of this semantic metaphor, the artist makes an "innocent" displacement of the socio-political context of the racial problem to a safe medium—the (PANTONE®) guides—where the primary colors have exactly the same importance as the mixed ones. It even dilutes the figure of power usually held by the photographer. — Alejandro Castellote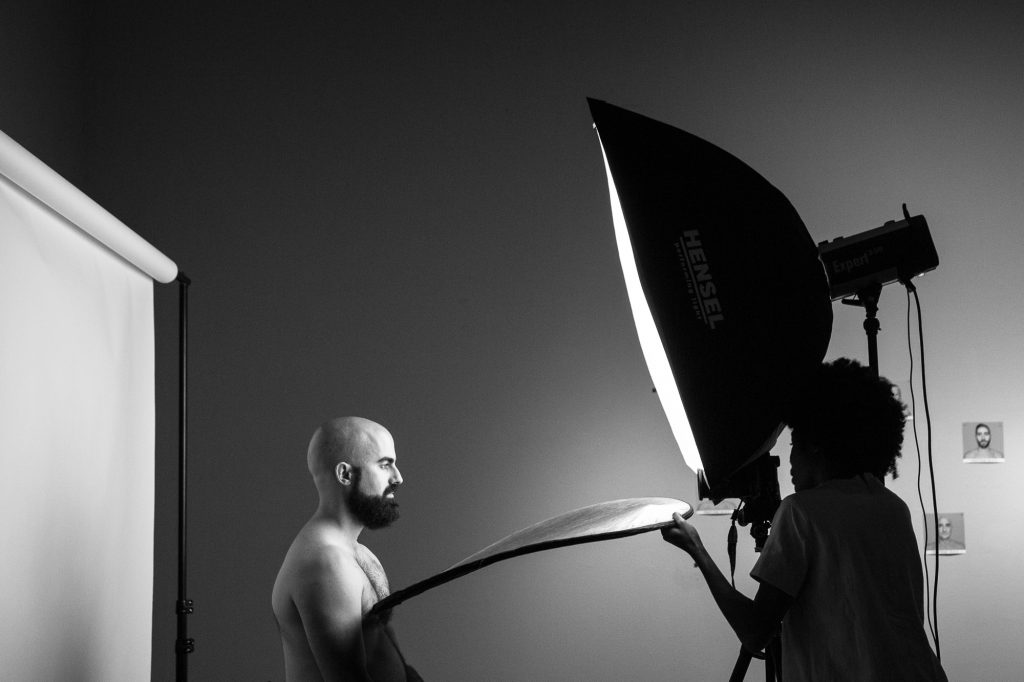 At present, more than 3700 images exist in the project. They have been taken in 28 cities, in 18 different countries: Madrid, Barcelona, Getxo, Bilbao and Valencia (Spain); Paris (France); Bergen (Norway); Chiasso (Switzerland); Groningen, The Hague (Netherlands); Dublin (Ireland); London (UK); Tyumen (Russia); Gibellina and Vita (Italy); Vancouver (Canada); Gambier, Pittsburgh and Chicago (USA); Quito (Ecuador); Valparaíso (Chile); Sao Paulo and Rio de Janeiro (Brazil); Córdoba (Argentina); New Delhi (India); Daegu (South Korea); and Addis Abeba (Ethiopia).
---
PANTONE® and other Pantone trademarks are the property of, and are used with the written permission of, Pantone LLC. PANTONE Color identification is solely for artistic purposes and not intended to be used for specification. All rights reserved.