Andrew Lipke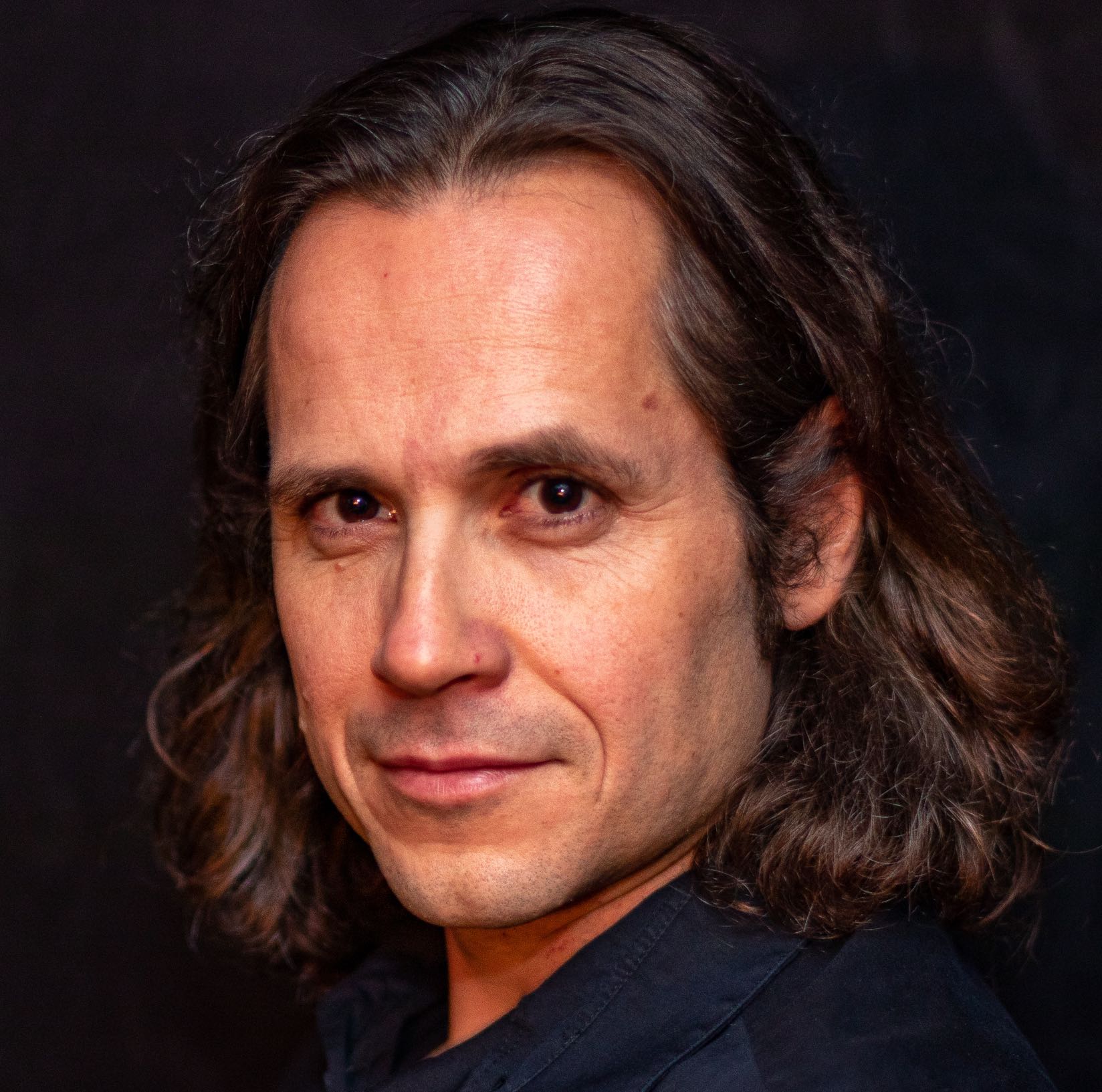 Andrew Lipke is a Philadelphia-based, South African born composer, producer, arranger, conductor, vocalist, multi-instrumentalist, and educator active in many styles across multiple genres.
As composer Lipke has written works for ensembles such as The Aizuri String Quartet, Carpe Diem String Quartet, Choral Arts Philadelphia, The Philadelphia Bach Collegium, The Chamber Orchestra of Philadelphia, virtuosic vocal sextet Variant Six, and many others.  Lipke's credits also include a punk rock score for the internationally released EPIX film "Back Issues: The Hustler Magazine Story".
Lipke has released seven self-produced albums of original music encompassing a wide variety of musical styles from early madrigal vocal music to aggressive hard rock.  His music has been described as "Liberated pop – ambitious long-form songs with harmonic freedom and emotional range unstymied by strict radio formats" (David Patrick Stearns, Philadelphia Inquirer), and he has been praised for his "…smartly constructed lyrics and gorgeously orchestrated melodies" (AD Amorosi, City Paper).  In addition to his own material Lipke has produced dozens of recordings for artists in the Philadelphia region many of them engineered by Lipke in his studio The Record Lounge.
As arranger and conductor Andrew has worked extensively with American singer-songwriter Amos Lee, initially providing orchestrations for Lee's 2015 album "Live at Red Rocks with The Colorado Symphony" and continuing to orchestrate additional material for Lee's performances with prominent American orchestras including the Philadelphia, Nashville, Los Angeles, Oregon, St. Louis, Utah, and Seattle symphony orchestras.  In 2019 Amos Lee returned to Red Rocks in a performance featuring Lipke conducting the "Red Rocks Chamber Orchestra" assembled specifically for the event.  Past conducting engagements also include The National Symphony Orchestra at Kennedy Center, The Atlanta Symphony, Colorado Symphony, Grand Rapids Symphony, and Southwest Florida Symphony Orchestras.
As multi-instrumentalist Lipke spent more than a decade touring the country with the highly successful Led Zeppelin tribute band Get The Led Out as keyboardist, guitarist, and vocalist and has also traveled extensively as vocalist with conductor and composer Steve Hackman's symphonic synthesis Brahms V Radiohead, including performances with the Philadelphia, Pittsburgh, San Diego, Indianapolis, Colorado, Columbus, Charlotte, North Carolina, and San Francisco Symphony Orchestras.
From 2015 through 2019, upon invitation from esteemed maestro Dirk Brossè, Andrew was in collaboration with The Chamber Orchestra of Philadelphia where he created, curated, and hosted an innovative, cross-genre concert series entitled "Intersect" exploring the common attributes of music that transcend genre and style.
Passionate about music education, Andrew – through his involvement with the Philadelphia based non-profit World Café Live – has collaborated with several members of the Philadelphia Orchestra and other established local and regional musicians creating cross-genre presentations for under-served youth, highlighting the transformative and boundary- crossing nature of music. Lipke was an artist in residence at Philadelphia's Science and Leadership Academy in connection with the commissioning of Julia Wolfe's 2015 Pulitzer Prize winning composition "Anthracite Fields", and since 2016 Lipke has been in residence with Philadelphia high school Hill Freedman World Academy writing, arranging, producing, and recording albums of original music created in collaboration with the students resulting in 6 critically acclaimed albums. Andrew also taught a semester of private composition lessons to students at the Hartt School of Music at The University of Hartford upon special invitation from the facutly.
Lipke's latest artistic endeavor is an album cycle based on Herman Hesse's groundbreaking novel "Siddhartha", consisting of "Siddhartha" – released in 2015, "Kamala & The Child People" – released in 2020, and the final installment, "Murmurs of The River", released in 2021. He is currently at work on multiple projects including his first opera, "The Foundling Wheel" about the famed Ospedale della Pieta of Venice.
Journal Article
Written music – you're creating a thing that will never actually happen. It's a soundless music that is essentially just a set of instructions that everybody who plays it will to some degree approach but never land on because it's not possible. That's why you can play classical music for two hundred, three hundred years and never be done, because there is no definitive version of the piece of paper. The definitive version doesn't exist in sound. It exists written on the page. Written music is unrealized.