Kosmos Takes a Summer Pause

May 23, 2022 Kosmos Community News
Dear Reader,
A monk once told his teacher, "I don't have an hour a day to meditate". His teacher replied, "Then meditate for two hours."
These times seem to require our constant vigilance as activists, thinkers, organizers, doers. But what if the most radical act in this moment is to slow down? When I propel myself forward, no matter the cost, in an effort to "keep up" with the news, podcasts, webinars, meetings and actions that increasingly fill my day, I am engaging in a kind of violence, a progress-focused mindset that seeks to colonize and control the natural flow of time.
Spring is unfurling all around. Seductive scents and fresh breezes invite a different response – non-action, pausing, breathing in and out in reverence and peace. Sitting with sorrow, joy, or anything else that arises naturally.
Kosmos is taking a short rest. Rather than 'planning' and 'shaping' our edition on Blessed Community, we are allowing our beloved communities to shape us by taking time to visit, listen, receive and ripen. We are communing with the places and landscapes we are part of.
To look deeply at any situation requires us to stop, suspend our assumptions, and feel what is there to be felt. Then, and only then is insight available. Thank you, respected community, for your continued loving support of Kosmos. 
We are envisioning a combined summer/fall edition, sometime in August or early September.
Submission Deadline Extended to July 15, 2022  –

Blessed Community | The Families We Make –

a  special combined Summer/Fall edition.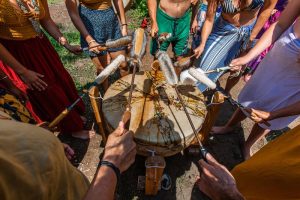 Questions to get you started: What are the intentional groups, circles and heart-families you have created or joined? How would you describe the values or guiding principles of the group? In what ways have your groups transformed you? What does the term 'blessed community' mean to you? How has 'coming to circle' awakened something deep within you or enabled you to serve your community in a new way?
These are some of the questions we seek to explore in the Summer/Fall edition of Kosmos Quarterly. We welcome your essays up to 1200 words, poems, art and other works.
Please review our submission guidelines carefully HERE.
Hazel Henderson, Futurist, Author, and Beloved Friend of Kosmos Has Passed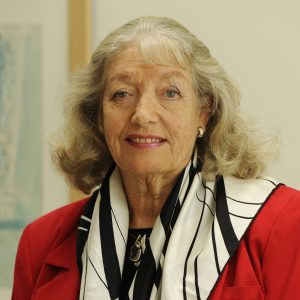 Hazel Henderson Lifetime Futurist and World Wide Syndicated Columnist "Goes Virtual" at 89. She was a close and beloved associate of Kosmos Journal for many years and Nancy Roof served on the Advisory Board of her Ethical Markets. We and the world will miss her.
Hazel Henderson (1933-2022), D.Sc. Hon., FRSA, went virtual (her own words) on May 22, 2022, at the age of 89.  A prolific writer, Henderson authored nine books and hundreds of articles leading to what is now known as sustainability and growing the "green" economy. Henderson is best known as a Lifelong Futurist who 40 years ago forecasted the need for the current transition from the fossil fuel era to the 21st century green economy worldwide in her groundbreaking book, The Politics of the Solar Age, (Doubleday, 1981) which was the lead review in the New York Times Book Review on Sept. 13, 1981.  Her passion for the environment and her grasp of finance led to her creation of the global socially responsible investment industry single handedly. Her accomplishments are valuable and current going forward especially her advocacy to hold polluters accountable to the world's stakeholders, not just the stockholders. READ MORE AT ETHICAL MARKETS
Hazel, in Kosmos:
Poems for the Solar Age  Spring 2021
Advertising and Trading | The Markets' Problem Twins Spring 2020
From the Kosmos Archive
Quiet Forest, from One Square Inch of Silence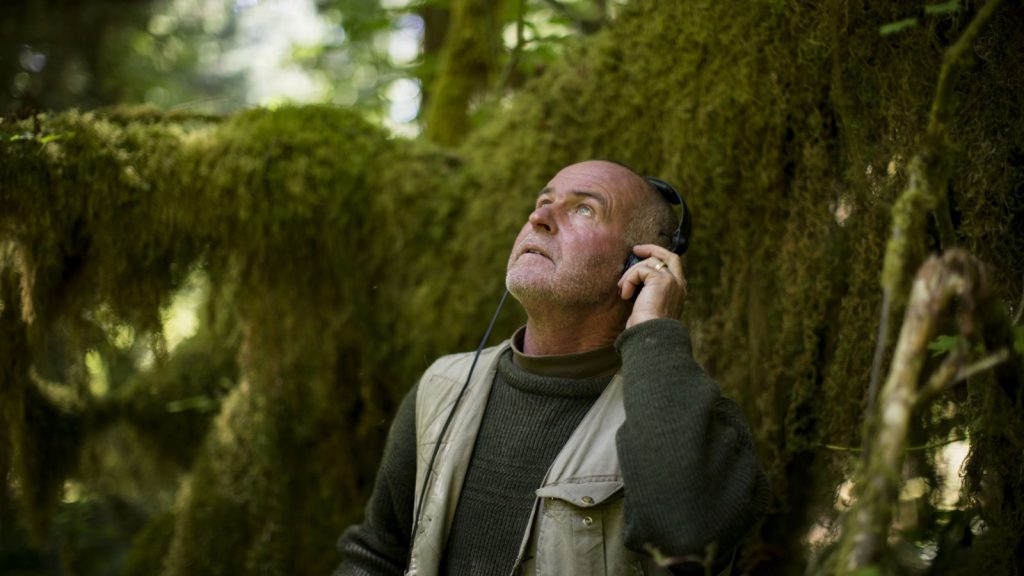 Gordon Hempton is a natural born listener. Known as the Sound Tracker®, he is an acoustic ecologist dedicated to capturing and preserving one of Earth's most precious experiences on the verge of extinction: silence. With unprecedented levels of noise pollution, the world and its inhabitants suffer from more than just the annoyance of highway traffic and urban activity; the impacts of overexposure to unnatural noise are reflected in poor mental and cardiovascular health, and even anti-social behavior.
Preserving rare spaces of silence has become a worldwide endeavor for Gordon. He and co-founders Tim Gallati, Karl Kramer, and Vikram Chauhun have established Quiet Parks International to identify and protect places around the globe that are truly free from noise pollution.
This sound gallery is a collection of audio samples that Gordon has recorded around the world. We invite you to experience these rare moments of 'silence.' — Victoria Price, for Kosmos
VISIT THE SOUND GALLERY | Dawn;Wood Frogs and Thunder; Riparian Zone; Haleakala Wind
The Power of Allurement |

And the Mystery of Beauty, by Betsey Crawford
"Those who contemplate the beauty of the earth find reserves of strength that will endure as long as life lasts." – Rachel Carson
I'm pondering one of nature's most intriguing mysteries: why is so much so beautiful? Why all those luscious colors, gossamer wings, silken petals? Why rainbow-decked waterfalls cascading into deep, curving rivers disappearing into the folds of magnificent mountains? Cool forests of feathery ferns at the base of towering trees, full of the elation of bird song? Why rustling waves of grasslands, filled with flowers, chirping crickets, soaring meadowlarks? Deserts lit with luminous cactus flowers, the call of ravens, the song of coyotes? Why clouds on fire with the setting sun?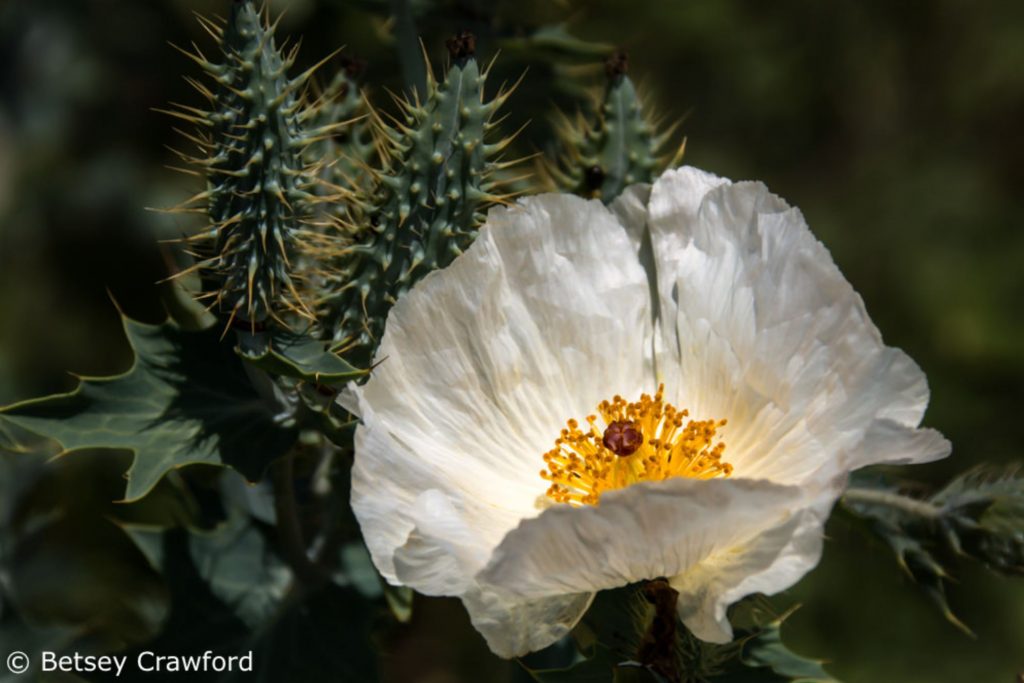 The easy answer is that we evolved the senses and the consciousness to find all this beautiful. And so we did. But why? We could have evolved to find a much duller world satisfactory. Bees and hummingbirds could have evolved to pollinate a planet full of white flowers. Butterflies and birds don't need their luminous jewel tones to fly or find food. Peacocks and prairie chickens could have figured out calmer ways to attract a mate. It's the sheer extravagance of it all that makes it so mysterious.
---