'My Life Is My Message' | August's Featured Poet, a New Podcast, and More

August 17, 2021 Kosmos Community News
Dear Reader,
The convergence of crises feels dizzying, almost dream-like. Yet, we know the adversity trends we witness are not a dream. The Great Wheel is turning, and even as some aspects of our civilization collapse, collective realization is also on the rise.
How do we wish to 'be with Life' at this time? For each of us, this can look very different. The activist, the seeker, the poet, the healer – we all have our role to play. There is no right way to grieve and no wrong way to love the Earth and all Life. We can plunge our hands in the soil and plant food, or rest in a meadow and become reacquainted with clouds. We can stand up and resist injustice, or privately care for a loved one. We can protect the lives of children, animals, and forests; we can pray. All are valid. All are needed. The important thing is to stand on the side of Life always.
We are experiencing and will continue to experience profound change. But we are not alone, and we have tremendous capacity to reduce suffering in ourselves and in others. Gandhi's famous words, "My life is my message" is a mantram each of us can practice until its meaning rings clear and its power transforms.
In reverence and peace,
Kosmos
Kosmos Podcasts Are Back |
Preparing for Profound Change
The podcast series, Preparing for Profound Change, explores the converging challenges facing our world and offers strategies for coping with what lies ahead. Economic turmoil, climate chaos, political upheaval – these may seem like forces to fear, but in fact offer us deep opportunities for transformation.
"I'm asking people to really consider, what is that sacred and precious strand they are weaving in the web of meaning, that recognition that none of us are going to do it by ourselves, that the work each of us does, on the one hand, is this tiny infinitesimal part of the transformation that's needed. And on the other hand, is connected in such a way that it is actually part of this great global transformation. So it helps us to feel both freed – that we're not trying to fix everything all by ourselves, and also feel a sense of empowerment – recognizing that what we're doing is actually part of something that's vast and huge and has the potential to transform our whole civilization." – Jeremy Lent
EXCERPT:
Jeremy Lent |  A lot of what I'm writing is how, what modern science tells us, whether it's systems thinking, complexity science, or evolutionary biology, or cognitive science, actually points to the same deep wisdom that some of the greatest wisdom traditions of the world have been telling us for millennia. Whether it's Buddhism, Taoism or indigenous knowledge from around the world. Similarly, what the cognitive understanding tells us points to the wisdom of the heart, of our feelings.
Western thought teaches that our mind is totally separate from our body, and therefore our feelings don't have validity. And the notion of an integrated intelligence is not to deny the importance and value of that conceptual thinking, but to look at how we can use that very special, uniquely human gift and apply that to this recognition of what I call our animate consciousness, or our animate intelligence, which is the intelligence that we share with all of nature. That's the intelligence we see not just in other mammals around us, like dolphins, or elephants, or chimpanzees who are highly intelligent in ways that we recognize; but even in trees, and ecosystems, and even in single cells – the deep intelligence of nature.
Within each of us as humans, that deep intelligence shows itself in the ways in which we feel, especially when we're interacting with somebody. But because of the fact that we've all been socialized and conditioned, it's difficult sometimes to trust our feelings.
Nick Joyce | Yes, absolutely. The theme for the summer Kosmos Quarterly is Realigning with Earth Wisdom. I'm wondering if you could speak a little bit to how you think people can get back in touch with our animate intelligence.
Jeremy Lent | What I call animate intelligence, and Earth wisdom, is a very similar take on the same thing, which is this recognition that life itself has spent billions of years here on Earth, evolving ways of doing things and being healthy as part of bigger ecosystems and showing incredible intelligence. Again, from our mainstream thinking, we're used to thinking of humans as being smarter than any other creature, and that 'artificial intelligence' is somehow way beyond anything that nature has ever done. And in the book I compare the two different 'AIs': artificial intelligence and animate intelligence.
What's amazing is, thanks to science we've begun to understand in recent decades, that even at the level of a single cell – (and we have 40 trillion of them in our bodies) – one single cell is capable of ways of making sense of the world in ways even our most advanced super computers can't actually do. A cell senses thousands of things at the same time, and goes through unbelievably complex processes of figuring out what it's doing, and communicating with other cells around it. This is part of an unfolding of evolution of billions of years.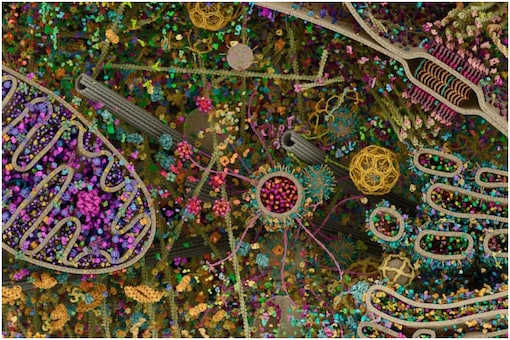 And when you look at things – what we think of as inanimate natural things – like trees or plants, we now know that, not only do trees or plants have multiple senses, over a dozen senses, more than we can even imagine or think about, they even communicate with each other through ecosystems, and what's been now called the 'Wood Wide Web' by biologist Suzanne Simard.
So there's actually true collective intelligence all around us that we're only beginning to recognize. That's the intelligence of nature. One of the great elements of that Earth wisdom that's evolved over billions of years is recognizing the power of cooperation. We've been told from our textbooks, from Richard Dawkins, and The Selfish Gene, and all that stuff, that nature has evolved to be supremely competitive. The opposite is actually true.
This is not wishful thinking. This is the result of scientific analysis of how evolution actually occurred, that the major steps in evolution, from prokaryotes, to cells with a nucleus, to multicellular animals, to communities, to mammals and to humans… every step increases an organism's learning to cooperate with each other, which has led to the rich diversity of life on Earth right now.
A lot of listening to Earth's wisdom is to recognize what the Earth itself, what Gaia itself, is telling us about how life can actually be lived in a more flourishing way, both for individual organisms and to flourish as part of something much, much bigger.
August's Featured Poet | Annie Lighthart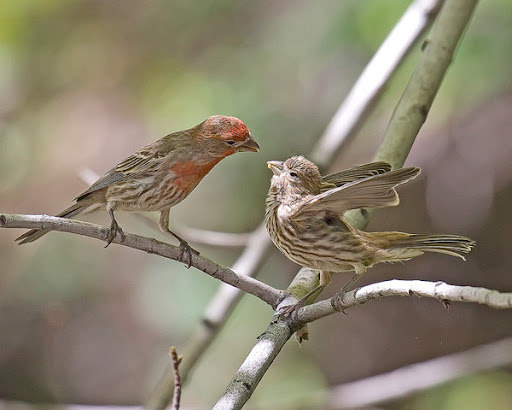 As If Pulling Together a Great Complicated Theme
As if pulling together a great complicated theme, two finches make a nest
with twigs and string, line it with fluff from cottonwood trees. 
Theirs is a long affectionate aria, an extravagant psalm ending in a forest hut.  
 
Basho on the road hears the work.
Christ also, his hand on his knee.
 
The full forever goes back and forth, likened to birth, likened to death.  
Old friend, you send me words like a white stork's wing.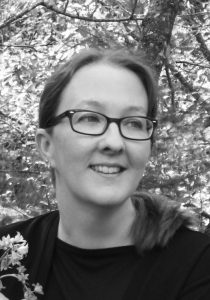 About Annie Lighthart 
Annie Lighthart started writing poetry after her first visit to an Oregon old-growth forest and now teaches poetry workshops wherever she can. Poems from her books Iron String and Pax have been featured on The Writer's Almanac and in various anthologies, including How to Love the World and Poetry of Presence. Annie's poems have also been turned into choral music, used in healing projects in Ireland, England, and New Zealand, and have traveled farther than she has.
From the Quarterly |
My Life is My Message 
My Life is My Message Virtual Choir Premier (music begins at 4:32)
Words by Mahatma Gandhi
Music by Santiago Lusardi Girelli
Western Music Chair, Visiting Research Professors Programme
Goa University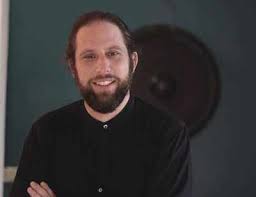 Santiago Lusardi Girelli  | 1979 – 2021
Born in Buenos Aires in 1979, Santiago was an Argentinian-Italian Music Conductor, Composer and Scholar of the philosophical traditions of the East and West. Dr. Lusardi Girelli worked as lecturer and choir and orchestra conductor and in more than 20 countries in Europe, South America, Africa and Asia for the last 20 years. He studied Orchestra, Choir conduction, Philosophy, Theology, and a PhD in Music and Philosophy. He published researches on Buddhist Phenomenology and Hindu Ritualism and its links with Western Music & Art Tradition. Santiago conducted choirs and orchestras, professional and amateurs, around the world throughout more than 400 concerts, and leaded music tours in several countries, from the Amazonas Rain Forest to Leipzig-Germany (J.S. Bach´s city); and from Peruvian Machu Pichu to the Indian Himalayas.
---