Call for Essays | Summer Poetry | and Fritjof Capra

July 14, 2020 Kosmos Community News
Kosmos Call for Essays & Other Works 
Rapids of Change | Unleashing Our Collective Potential 
Dear Reader,
We are experiencing 'second-order' change – transformational, radical change. It can be daunting because operating within the old structure and view of the world no longer works. It's like suddenly entering class-5 rapids on a river journey. We are navigating multiple complexities.
In therapy, second-order breakthroughs are attained when we recognize and transform toxins in the depths of our psyche. Similarly, in order for the next evolutionary leap to occur, trauma to our collective psyche must also be recognized. We can see this beginning to happen in movements for Black and Indigenous Lives, and for the Earth. Ten years ago, Nancy Roof, founder of Kosmos explained it this way:
The code of evolution and transformation has already been written. Following its organic and natural processes teaches us about our own nature as well…The code or pattern of evolution for individual consciousness may be our code for collective evolution as well. A higher state of development will probably not occur without the release of these toxins within the collective consciousness. Is this how we turn world crisis into world opportunity?
Kosmos invites your essays and other works that thoughtfully explore this relationship between crisis and collective potential. We are particularly interested in collaborative models and initiatives that: advance new ideas in governance local to global, build resilient communities and promote bioregional economies, preserve and restore ecosystems, protect species, and transform social institutions. We are also interested in the personal and social interrelationship of knowledge, ethics, contemplation, and action.
A new world is struggling to be born. How do we midwife this emergence collectively and learn to live in new relationship with the Earth and all beings?
Deadline: August 15, 2020 
Kosmos Summer 2020 Gallery of Poets
Read selections by Susan Donnelly, Aaron Facer, Lauren Crux, and Annette Sisson. Curated by Kosmos Poetry Editor, Carolyn Martin.
Surrender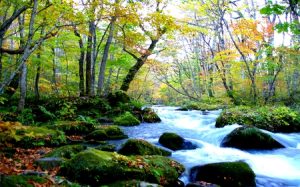 Give up the search for a path
through this thick forest of life;
forsake tamped ground,
spongy bark-dust, packed needles,
and mantras repeated with fingers crossed.
Aspirations become lost after rising
to nest unnoticed in the limbs
of old-growth Doug Fir.
 
Dance through the maze;
soft shoe across painted lines
that promise an aisle to an altar;
pirouette, spin, twirl, jeté.
Grace of landing matters not;
glory in your footfalls, stumbles,
leaps, and trust; revel in the pulse
of humanity and love.
 
Wade in wonder through chilly water
whose bottom you cannot see;
balance on rocks slickened
by forces forever rushing;
dabble in placid ponds
rippled only by your own steps,
curious frogs, and occasional breezes;
slosh in surf crashing over toes
that curl into shifting sands;
struggle to stay upright with a smile
against the pull of rip tides.
 
Forget finding footprints
or leaving a trail.
Being is enough.
About Susan Donnelly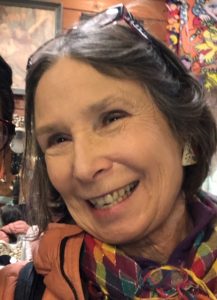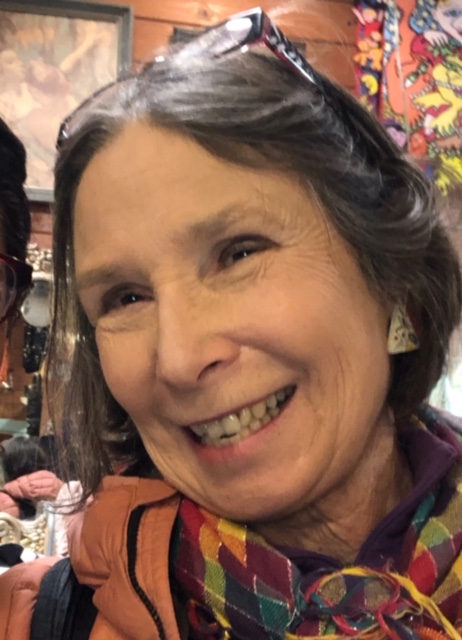 After retiring from decades of teaching adolescents, Susan Donnelly rediscovered herself and writing. She strives to create poems that are like old-fashioned key holes, small openings that reveal larger vistas when one looks into them. She lives in Portland, Oregon with her husband and goldendoodle, Emma-Squiggly.
Terminal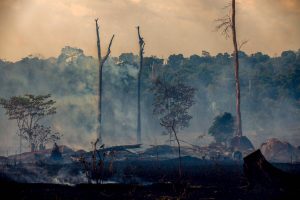 Step into the fallout, into the grey clear-cut acres
where trees once stood; where there is no memory
apart from the wind crying quietly over brittle reeds.
Step out into downpour, into the unexpected,
the inevitable; plunging into bad investments
and council estates falling like cliffs to the sea.
Step out with the blind who grope through alleyways,
with the lambs running from the abattoir to the altar,
into a night on the town in the face of homelessness.
Step into the labyrinth, where the winding path leads only
to the starting point; where the centre holds a treasure
of impossible promises; each step a new beginning.
About Aaron Facer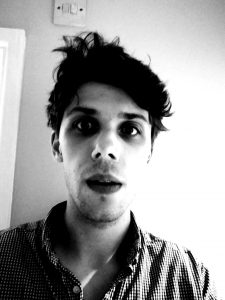 Aaron Facer is a poet based in Cardiff, South Wales. He has a MA in creative writing from Cardiff University and his poems have been published in Lucent Dreaming, the Cardiff Review, and Verse-Virtual.
Fritjof Capra, on "What Makes Humans Worth Saving?', with Daniel Christian Wahl
An ongoing collaboration between Kosmos Journal and Voices of the ReGeneration Rising, a series of conversations about regenerative practice, catalyzed by Daniel Christian Wahl.
Daniel Christian Wahl: "Before we can ask or answer appropriately the what we need to do to create a sustainable human presence, or how we might go about doing it, we need to ask ourselves a more complicated question, a much more difficult question. What is it about human beings that makes us worth sustaining?
Fritjof Capra: I think I would give you an answer from the perspective of evolution: the life forms that are worth sustaining are actually the ones that are sustained in evolution. And they are the ones that best contribute to the continual regeneration and unfolding of life. So, to the extent that we contribute to that, we are worth sustaining and we will be sustained by nature if we do that. To the extent that we are not contributing, which is much more at present than our contributions, we will not be sustained.
If you look at the history of evolution, you can see that the average lifespan of a species from its emergence to extinction is about 5 million years…Now, homo sapiens has lived for about 30,000 years, so we are newcomers still on the planet, we have lived less than 1% of the average lifespan of a species. So, it is much too early to tell whether we are worth sustaining or not, but at present it doesn't look very good, so this is a dire question.
And I would say that my sense of hope for sustainability and the continuation of humanity on the planet has been inspired very much by Vaclav Havel, the great Czech play write and former president of the Czech Republic. And let me read to you what he writes about hope. He writes,
"Hope is not the conviction that something will turn out well, but the certainty that something makes sense regardless of how it turns out."
So this has inspired me tremendously for the last many years in the tide, trying to live my life.
Daniel Christian Wahl: I would second that. We're already in the middle of catastrophic climate change, but we have an opportunity, and the window of opportunity is closing, to avoid cataclysmic climate change, where we get to a point where basically higher life forms such as ours will not be on this planet for a while. And facing almost like a species-level rite of passage, facing the real possibility of death at this early point, or this jump to the next stage of being a more mature species, a more mature member in the community of life .
There is some grandeur, there is some beauty in us. We have proven, particularly our indigenous brothers and sisters have proven in many places around the world, that we can also be gardeners, that we can have a healing influence on ecosystems.
---