Why We've Never Had It So Good, Yet Everything Has to Change
By Jonathon Rowson, via RSA.com
How are you, world?
Those who feel we are all going to hell in a hand cart are mistaken. A dispassionate look at data on global development strongly suggests the world has made significant progress on lots of things that really matter. For instance, absolute poverty looks may soon be eradicated, inequality between countries is actually falling, physical violence and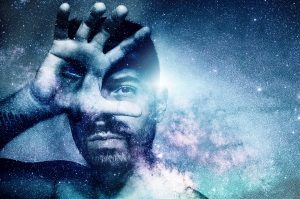 war are reducing. Books like The Evidence for Hope by Kathyrn Sikkink, Progress by Johan Norberg and The Better Angels of our Nature by Steven Pinker may not be completely persuasive, but they are a useful corrective to the lazy and sometimes indulgent contention that everything is obviously failing apart. These optimists suggest it merely feels like things are bad because for sound evolutionary reasons we have a negativity bias and we imbibe more news than we used to – news that reinforces the bias. Oxford Economist Max Roser recently suggested on Twitter that without that bias the news story of the day for the last 25 years could (and perhaps should) have been: "Number of people in extreme poverty fell by 137,00 since yesterday".
And yet, others like Oliver Burkeman rightly say that kind of thinking is too facile, and for a range of reasons. The way the data is gathered ignores forms of harm and violence to animals and ecosystems and undervalues long term systemic risks and emergent properties hidden by structured data. The more connected and networked and algorithmic the world becomes, the more vulnerable the whole becomes when its parts start to weaken. Moreover, apparent progress in the developing world still often entails enduring debt and servitude, for instance to the IMF or World Bank, while apparent economic progress in the developed world does not seem to improve subjective wellbeing – indeed if anything perhaps the opposite.  And then there is the justified impression that our ecological and institutional foundations may be collapsing rather than evolving, for instance through democratic deconsolidation, the rise of artificial intelligence and acute ecological constraints and consequences.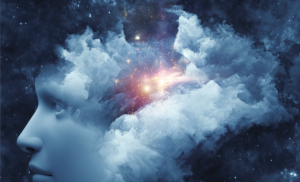 There is clearly some truth on both sides of this 'how are we doing world?' question, but debates about perception, research and how good or bad things really are will always be contestable, and somewhat obtuse. What matters personally and politically is not how much things have improved since the past but how we should act now to shape the future through what is latent in the present.
Crisis as meta crisis
The etymology of 'crisis' is about decisive moments in times of difficulty, and originated in the need to reverse the course of a disease before it was too late. The notion that we are responding to a crisis is not therefore about a litany of problems or a general call to arms but something quite specific – the recognition of the timeliness of intentional action in the context of seismic and systemic change that will either happen to us unwittingly and unwillingly or through us, creatively and imaginatively.
The reason it is not obvious to everybody that we have to alter course is that unlike, say, the cold war where the crisis and the risk was relatively clear, the nature of our crisis is partly about our inability to diagnose and articulate its implicit character. Theologian and Social Critic Rowan Williams puts it like this:
There are crises and there are meta-crises: a system may stagger from one crisis to another but never recognise the underlying mechanisms that subvert its own logic…If we are now panicking about the triumph of a politics of resentment, fear and unchallengeable untruthfulness, we had better investigate what models of human identity we have been working with. Our prevailing notions of what counts as knowledge, our glib reduction of democracy to market terms, our inability to tackle the question of the limits of growth – all these and more have brought us to the polarised, tribal politics of today and the thinning out of skill, tradition and the sense of rootedness. Treating these issues with intellectual honesty is not a sign of political regression but the exact opposite."
The concept of a meta-crisis is capacious and pertinent. I develop the idea to some extent in Spiritualise but it opens up a whole new domain of inquiry that is mostly untapped. 'Meta' often means self-referential, but can also mean across, after, beside, about, through, within or beyond.
According to RSA Fellow Ian Christie (personal communication) today's meta-crisis arose roughly as follows: the neoliberal economic order established since the late 1970s is unable to cope with the strains and shocks to its model of capitalism since 2007-8. There are other ideological games in town, but all lack critical mass, intellectual confidence and a narrative of hope and plausible change. All contending ideological camps face challenges that induce panic, disavowal and confusion: the ecological crises of climate disruption and global destruction of species and habitats; the fear of unstoppable technological innovations and the creation of techno-systems on which we will depend (eg geoengineering) and which will destabilise our societies (artificial intelligence and robotics); the question of how fluid and contested group identities can be governed online and offline, avoiding violent conflicts and promoting cooperation. The meta-crisis of our time is the inability of current ideologies and governance systems to make sense of these oncoming challenges, and of so many individuals to make sense of their lives, priorities and common cause in the face of the larger paralysis of our cultures.
The meta crisis is the crisis. We need timely and intentional action, but lack the vision, culture and institutions necessary to act in a timely and intentional way.
About the Author
Jonathan Rowson is Director of Perspectiva – a new research institute that examines the relationship between complex global challenges and the inner lives of human beings. He is the former Director of the RSA Social Brain Centre and the author of a range of influential RSA reports on behaviour change, climate change and spirituality.
Jonathan Rowson has degrees spanning a range of human sciences from Oxford, Harvard and Bristol and approaches research and innovation challenges from a trans-disciplinary perspective. He is also a writer, chess Grandmaster and former British Champion (2004–6).