The Mycelium Learning Journey
By Kosmos Staff
Everything is interconnected. Why then do we tend to treat education as the accumulation of discreet bits of information? Learning is a process and the purpose of learning is to engage in the world, to participate in its unfolding. In this view, everyone and everything becomes the teacher and we are all constantly learning together.
The word mycelium refers to the mycelium organism "the root system of mushrooms; an underground network that connects to the roots of plants and trees and distributes nutrients and information to support the health of the whole ecosystem." The Mycelium organization is a learning community that asks whether education as a whole can function in this more organic way, or simply, "how can humans more successfully interact with each other in ways that nourish ourselves, each other and the world." Social entrepreneur, photojournalist, and permaculturist Matthew Abrams is a co-founder of the organization. His work has taken him to more than 40 countries. He took some time during a busy week of successful crowdfunding to share the Mycelium vision.
 "After 3 years of research, design and prototyping Mycelium has launched a successful program that draws from traditional education, indigenous wisdom, ecology and social change theory. The program is supported by a nutrient-rich community of practice comprised of coaches, thought leaders, advisers and other emerging change agents all deepening into their work in the world."
A focal point of the Mycelium method is the learning journey. Generally, learning journeys are travel experiences combining cultural immersion with hands on education to ignite a learner's passion in a certain area or discipline.
"At Mycelium, the Learning Journey is "part Life Design, part Leadership Development and part Business Incubator. Mycelium is a learning laboratory working to crack the code of education that supports personal and systemic transformation."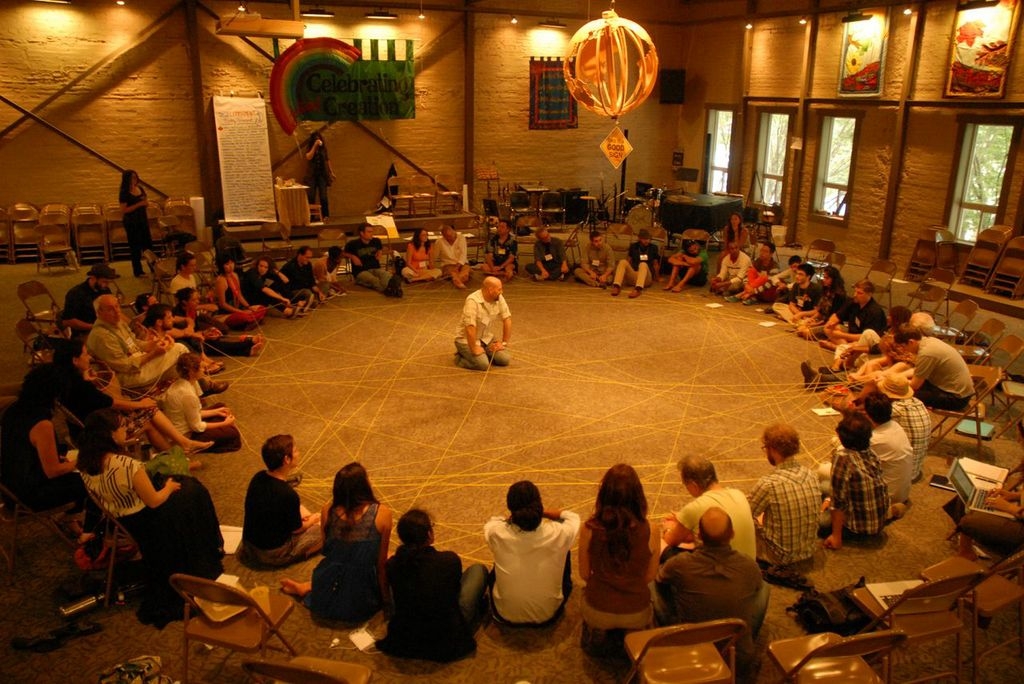 In a blog entry at the website, co-founder Ashley Cooper explains that as in nature, new models often retain what is best from pre-existing forms.
There is a quote from Buckminster Fuller that is loved by many and speaks powerfully to the work we are doing at Mycelium:
You never change things by fighting the existing reality. To change something, build a new model that makes the existing model obsolete.
While I see great value in this approach, I think there's more to the story. YES to building new models! That is exactly what we are doing at Mycelium. Learning from the past, paying close attention to the present and imagining what will serve the future – we are creating new models of engagement and structures of support that foster authentic learning and empowered action. These new models will shine with their own merit and will eventually be so attractive that the old models become obsolete.
In addition, the existing education system is huge and diverse. It is filled with many efforts by dedicated teachers, principals and school founders who are successfully creating powerful learning environments for learners of all ages. I don't want to fight this existing reality. I want to partner with it. Again, like mycelium, I want to connect with its roots, learn about what is working within it and spread those nutrients to other places.
You can learn more about Mycelium's philosophy and programs here.
And here is a video describing the Mycelium Learning Journey.
[youtube id="qA6U9XR5R2g" align="center" mode="normal"]