Spiritual Ecology Fellowship | Midwifing a New Story
By Llewellyn Vaughan-Lee
I belong to the generation whose spiritual story was about bringing spiritual traditions and their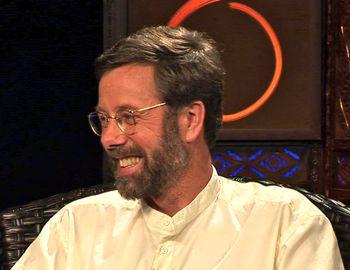 practices from the East to Europe and America. These practices, such as meditation or mindfulness, have now taken root in the West, and the traditions, for example Buddhism, Sufism, Yoga and others have opened doors for many, many people, giving us access to rich and meaningful inner experiences. And we have also begun to reclaim the wisdom of our indigenous traditions.
But there is now a pressing need for the next generation to take up this story in a new way, to bring these practices into action to create lasting and meaningful change in our inner and outer environment—not action built upon profit but action built upon spiritual ideals and the unity of all. And especially there is a need to bring these inner principles and practices into the arena of our present ecological crisis. We need to give birth to a new story that is founded upon oneness and interdependence—upon the sustainability of all of creation, not just the sustainability of our present energy-intensive consumer driven culture. We can no longer afford to live in the growing wasteland of our neglect of all that is sacred in creation. And it is for this generation, the millennials, to put these foundational ideas into actions that can help midwife a civilization that honors an earth full of wonder and magic.
Reclaiming the sacred within creation is the first step for young people today as they look beyond the nightmare of our materialistic culture. They can come together in different ways to help life recreate itself, reflecting the recent words of Pope Francis in his encyclical "Care for our Common Home," "Rather than a problem to be solved, the world is a joyful mystery to be contemplated with gladness and praise."
The Magic of Creation: A Wish for the World
The Spiritual Ecology Fellowship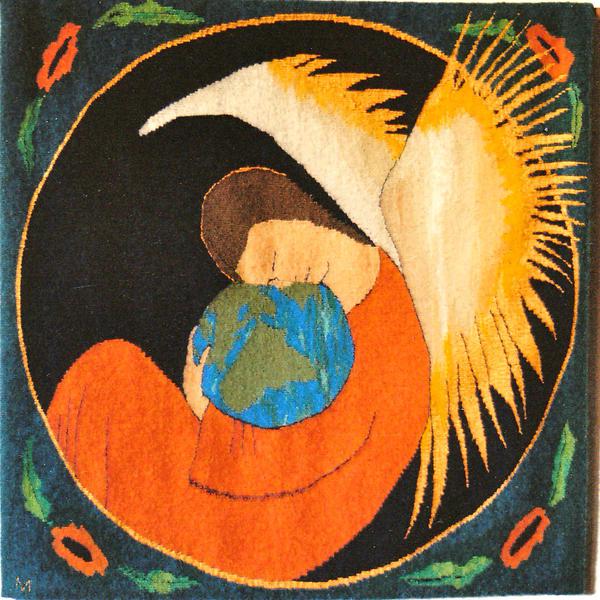 In collaboration with the Global Oneness Project  the Spiritual Ecology Fellowship encourages emerging young leaders, ages 22-30, based in the United States and Canada to apply. The program is designed to offer an experience of deep study, reflection, and practical development and will incorporate the principles of Spiritual Ecology. A central component of the program will be the exploration of how these foundational values can be implemented into projects that can create lasting change.
Participants from diverse fields and backgrounds are welcome, including, but not limited to the following: environmentalists, craftspeople, farmers, chefs and food producers, designers, web developers, architects, entrepreneurs, scientists, educators, journalists, social workers, civil servants, artists, writers, musicians, and filmmakers. The program is open to people from all faith backgrounds as well as people without any direct religious or spiritual affiliations.
The fellowship follows a 9-month program and will consist of ten selected participants, all of whom will receive full scholarships for program tuition. All travel, food, and lodging for retreats and field visits will be provided at no cost.
Application deadline: December 15, 2015
To learn more: http://www.spiritualecologyfellowship.org/the-program
Over the past decade, Llewellyn Vaughan-Lee and Emmanuel Vaughan-Lee have been recognizing the need for a spiritual response to our present ecological crisis. Sufi teacher Llewellyn Vaughan-Lee explores this field through various articles and books, notably Spiritual Ecology: The Cry of the Earth. This collection of essays, edited by Llewellyn Vaughan-Lee, written by key spiritual and environmental leaders including Zen Buddhist monk Thich Nhat Hanh, poet and farmer Wendell Berry, and Indian environmental activist Vandana Shiva, serves as an urgent reminder that the Earth is sacred and that we need to act with this awareness.
Filmmaker Emmanuel Vaughan-Lee, founder of the Global Oneness Project, examines the relationship between spiritual values and social, cultural, and environmental issues through film and multimedia.
In response to their work, many young people have asked,  "What can I do?"
In response,  Global Oneness Project is developing a new Youth Fellowship Program. The Program explores ways in which spiritual values and the Spiritual Ecology principles can potentially contribute to profound systems of change. The hope is that the Program will have a deep and enduring effect on the lives of the participating fellows and that they will become empowered as they respond to the critical issues of our time.