Poem | Let Us Seek Refuge
By Dr. Rama Mani,  Co-Founder, Rising Women Rising World; Founder, Theatre of Transformation
Let Us Seek Refuge
As we watch them flee their homelands
Battered by bombs we sold their leaders
Impoverished by markets that made us rich
As we then rush to bolt our borders
Let us halt
And look into the mirrors of their eyes
To realize
That we need them
As much as they need us.
Let us seek refuge in their courage
As they withstand the tempests of disaster
And face death daily without losing heart.
Let us seek refuge in their generosity
As they share their salvaged savings with total strangers
Though all they once possessed has been destroyed
Let us seek refuge in their tolerance
As they endure our bigoted politics and baffling policies
That penny-pinch on charity while splurging on security
Let us seek refuge in their hospitality
As they pay the bitter price of our hubris
Yet keep open the door of their humanity to let us back in.
Let us seek refuge in them.
The acrid debate over migrants and refugees is threatening to tear apart the fabric of the European body politic, stitched together so painstakingly since 1945. It is dragging the USA into the most polarized election campaign in living memory. What an irony, as it was the fate of the war-affected and the despair of refugees that sowed the determination to sew Europe together in the first place after World War II. What an irony, as it was the desperate European migrants arriving in boatloads on North American shores who navigated the USA's path to economic preeminence.
Yet again, this so-called refugee crisis is an opportunity in waiting for Europe and the USA to rediscover and redefine themselves.
Those of us who work closely with people whose lives are shattered by wars not of their making, and forced to flee as a consequence, know what an enrichment each of these individuals is to our societies and to our personal lives. And I do not allude to their potential economic contribution after decades of integration in host societies, but to their actual human contribution – right here and now.
Every other young male migrant in USA or Europe – especially from Islamic countries – is now feared or suspected of being the next potential terrorist. Yet, in every war-torn country and every refugee camp I visit or work in, I meet ever more young men who impress and ennoble me with the ageless wisdom and boundless kindness that has emerged through all their hardships. Majd, Abdi, Abbas and Safi are but four of the many remarkable young men I have been fortunate to encounter over just the past month in Turkey and Germany. Let us reflect on their words, as we ponder the refugee crisis-opportunity anew.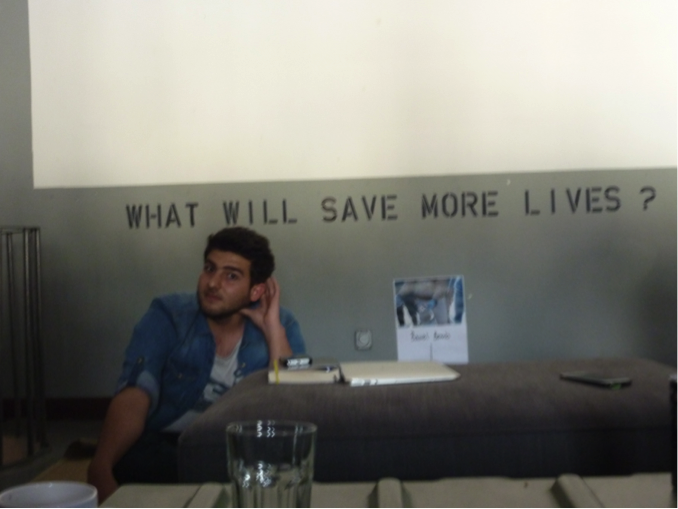 23 year-old Majd from Syria
Before the war, as a student, I did many cool things
That excited me for a short while,
But there's nothing to compare
With the joy you feel
When you save a single child from the rubble
Under the falling bombs.
This feeling does not change
Or go away.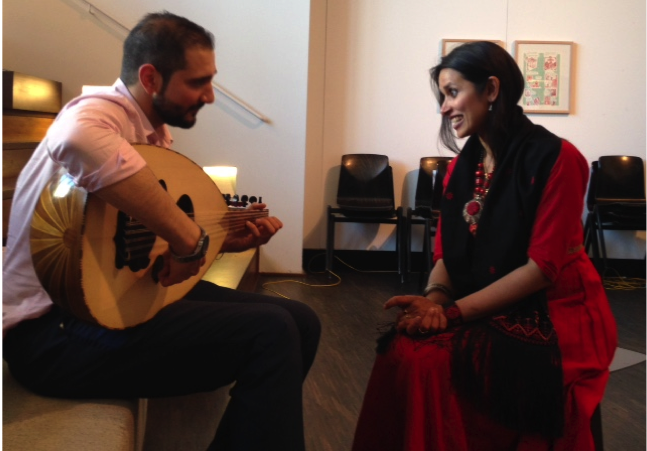 29 year-old Safi, from Syria
'Life is full of hardships
You could never have imagined,
And yet when you walk through them,
You find the diamond that awaited you
So, my message is: Don't fear! Soon
You will become a diamond yourself.'
17 year-old Abdi from Somalia
"The teacher gives you the key
But everyone needs to turn the key for themselves.
There are many children in the world
Who have broken lives like me,
In countries where there is war or poverty.
But they have no one to hold their hand.
My dream is to be there to hold their hand.
And to give them the key.'
18 year-old Abbas from Afghanistan
'We are all here in this world as humans
We should know what humanity is:
Humanity is to be together and help each other
The most important thing in life
is to know ourselves as humanity'