Via Peace and Planet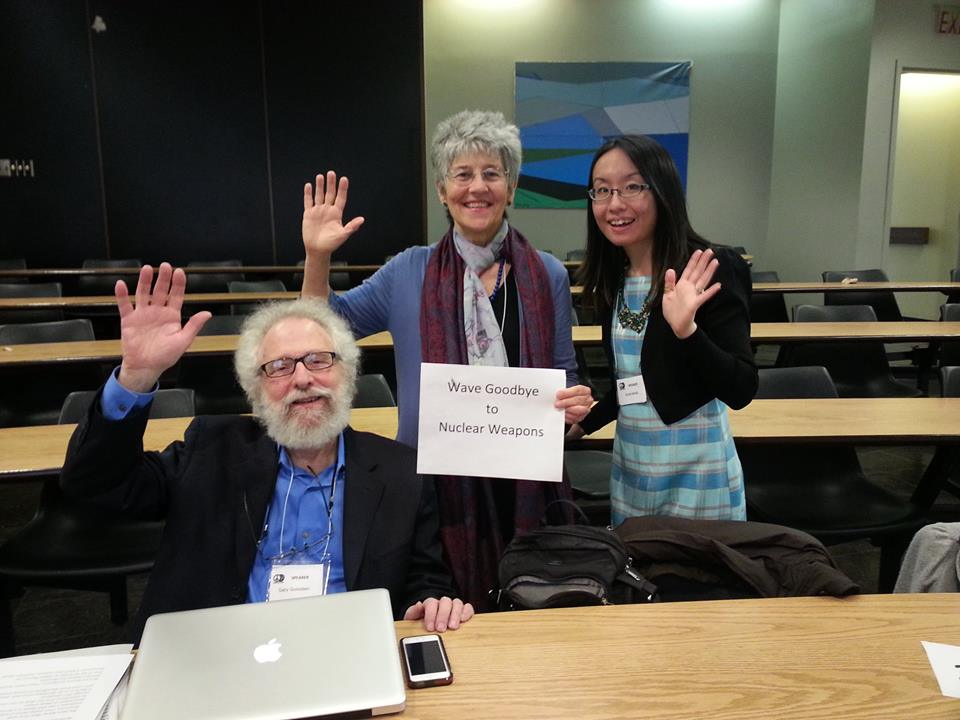 As governments gather in New York for the four-week-long nuclear Non-Proliferation Treaty (NPT) Review Conference, a wave of nuclear abolition activities is swinging around the world.
'Starting at a large peace rally in New York just after midday on Sunday April 26, and going through each time-zone at the same local time (around 1pm), people have'waved goodbye to nuclear weapons,' says Rimma Velikanova from Latvia, Joint Coordinator of Global Wave 2015.
'Just one nuclear weapon detonated on a city would create horrific human and environmental consequences,' says Celia Wade-Brown, Mayor of Wellington, New Zealand, Executive member of Mayors for Peace and a participant in Global Wave. 'The fact that there are 16,000 nuclear weapons in the arsenals of the nuclear weapon States, many primed and ready for use within minutes, creates an unacceptable threat not only to cities, but to civilisation.'
The wave passed through all inhabited continents, with wave actions happening in over 50 countries at schools & universities, homes & workplaces, city halls & parliaments, places of worship & interfaith gatherings, peace monuments & museums. on bikes & surfboards, at music festivals & sports events, and at conferences and special anniversary events.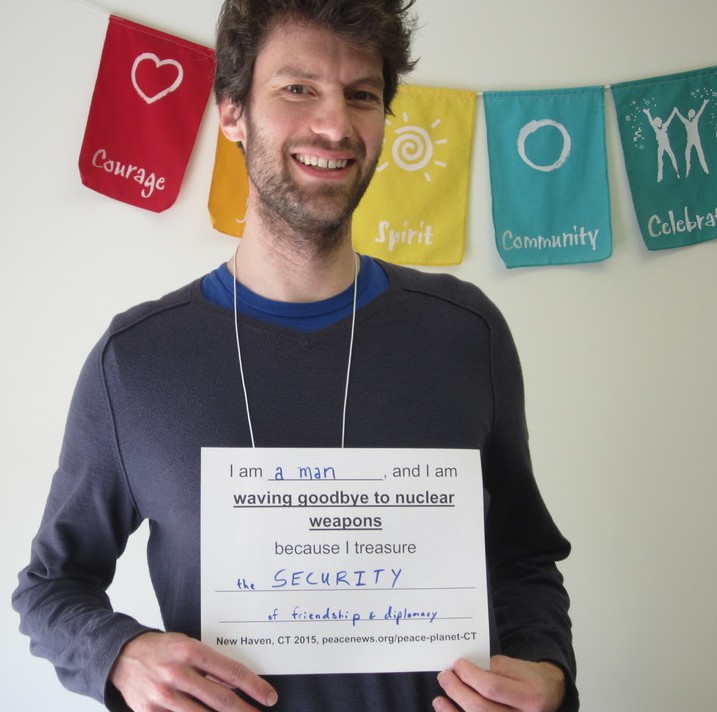 'The aim of the wave is to engage people from all walks of life in nuclear weapons abolition, without having to incur the expense or carbon footprint of travelling to New York for the conference,' says Alyn Ware, Global Coordinator of Parliamentarians for Nuclear Non-proliferation and Disarmament and initiator of Global Wave 2015. 'We will present photos and videos of the wave actions to the governments in New York on their behalf, demonstrating global support for nuclear abolition. This support comes from civil society in all types of countries, including from the nuclear-armed countries.'
Global Wave 2015 is part of a global mobilisation Peace and Planet, which calls for nuclear weapons to be abolished, and the $100 billion annual budget to be reinvested in supporting renewable energy, alleviating poverty and addressing climate change.
'Article VI of the NPT obliges member States to end the nuclear arms race and to negotiate for the prohibition and elimination of nuclear weapons,' says Mr Ware. 'To date they have failed to implement this obligation. Global Wave expresses the wishes of civil society that they use this opportunity at the NPT Review Conference to abolish nuclear weapons – or at least start the negotiations to achieve nuclear abolition.'
The global wave will arrive back in New York today, Monday April 27 for a final wave goodbye to nuclear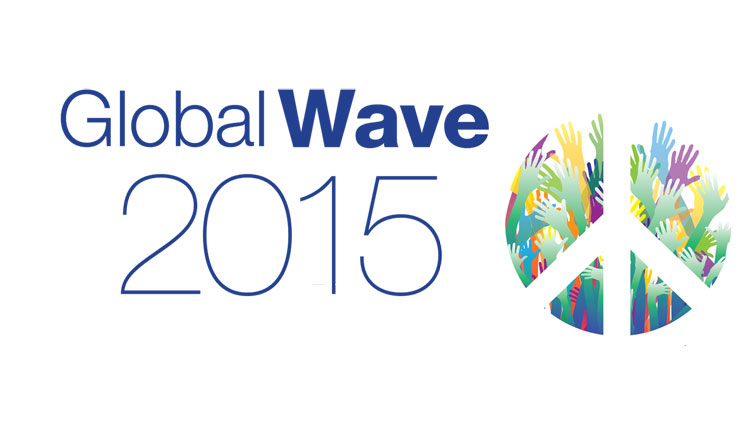 weapons outside the United Nations as the governments start the NPT conference.
Partial list of countries with Global Wave actions
Argentina
Australia
Austria
Bangladesh
Belgium
Brazil
Cameroon
Canada
China
Czech Republic
France
Germany
Guam
India
Iran
Ireland
Italy
Japan
Jordan
Kazakhstan
Kyrgyzstan
Kenya
Laos
Malaysia
Marshall islands
Mexico
New Zealand
Nigeria
Norway
Pakistan
Palestine
Philippines
Romania
Russia
Sri Lanka
Sweden
Switzerland
United Kingdom
United States
Viet Nam