Excerpt | Liminal Leadership
By Nora Bateson, in Kosmos Journal, FALL | WINTER 2017
Whatever leadership used to be—it used to be. Now, it has to be something different. Now, we all have to be more than we were.
Leadership models come in many flavors. Strategic leadership, leadership from behind, organizational, innovative, creative leadership, collective leadership, transformational leadership, cross-cultural leadership, team leadership—the list goes on. But the kind of leadership that I want to explore may not be identifiable as leadership at all. I am interested in a kind of mutually alert care and attention to the wellbeing of all people and ecological systems. This kind of leadership cannot be found in individuals; rather, it is found between them. It cannot be found in organizations, nations, religions, or institutions; rather, it is found between them. I have called it Liminal Leadership to highlight these relational characteristics.
Inter-systemic change is at hand. More than change and more than system change, the interdependency between systems of economy, health, politics, ecology, and communication is where the change lies. This is a murky territory of alive in-betweenness. The interdependency we are discussing should not be thought of as a part that can be replaced in an engine. It is elusively not in the economy or the education system; it is not in politics or the health system; it is not in the media or even the culture. It is in the way in which these aspects of our world are steeped together in a slow-cooked stew. The ingredients of the socioeconomic stew cannot now be pulled out, but the chemistry can be tended.
We, as citizens, as human beings, cannot point to these institutions as 'them'—there is no them. All of these contexts of society (and more) are in a kind of ecology of interdependency, pattern, and relationship. You and me, we are simultaneously in the systems and occupying the position of observer or change-maker. We cannot get out.
But we are also within another ecology: the ecology of the bio-sphere. The difficulty is that the ecology of our institutions does not support the larger ecology of the Earth's systems, nor does it support the patterns of natural process in complex living organisms. Most of humanity, with the exception of a few remaining peoples who live deep in the natural wilderness, live in the middle, in the liminal space, needing both ecologies to survive. Needs—like to breathe, eat, love, and make community—are arguably impossible to change, whereas rethinking the structure of society is merely extremely difficult. Keep in mind that the 'reality' of these socioeconomic systems is a human construct; the deer and the sea algae do not buy food. As our systems begin to fray in this unraveling time, reorganization is necessary. Who will lead the way?
Who are the experts at being in the liminal space? Who are the professionals who know this territory in which each day is touched with health, economy, media, politics, education, and the Earth… who? Of course, the answer is all of us.
This article will be available to Kosmos Subscribers November 1, 2017. SUBSCRIBE.
About the Author, Nora Bateson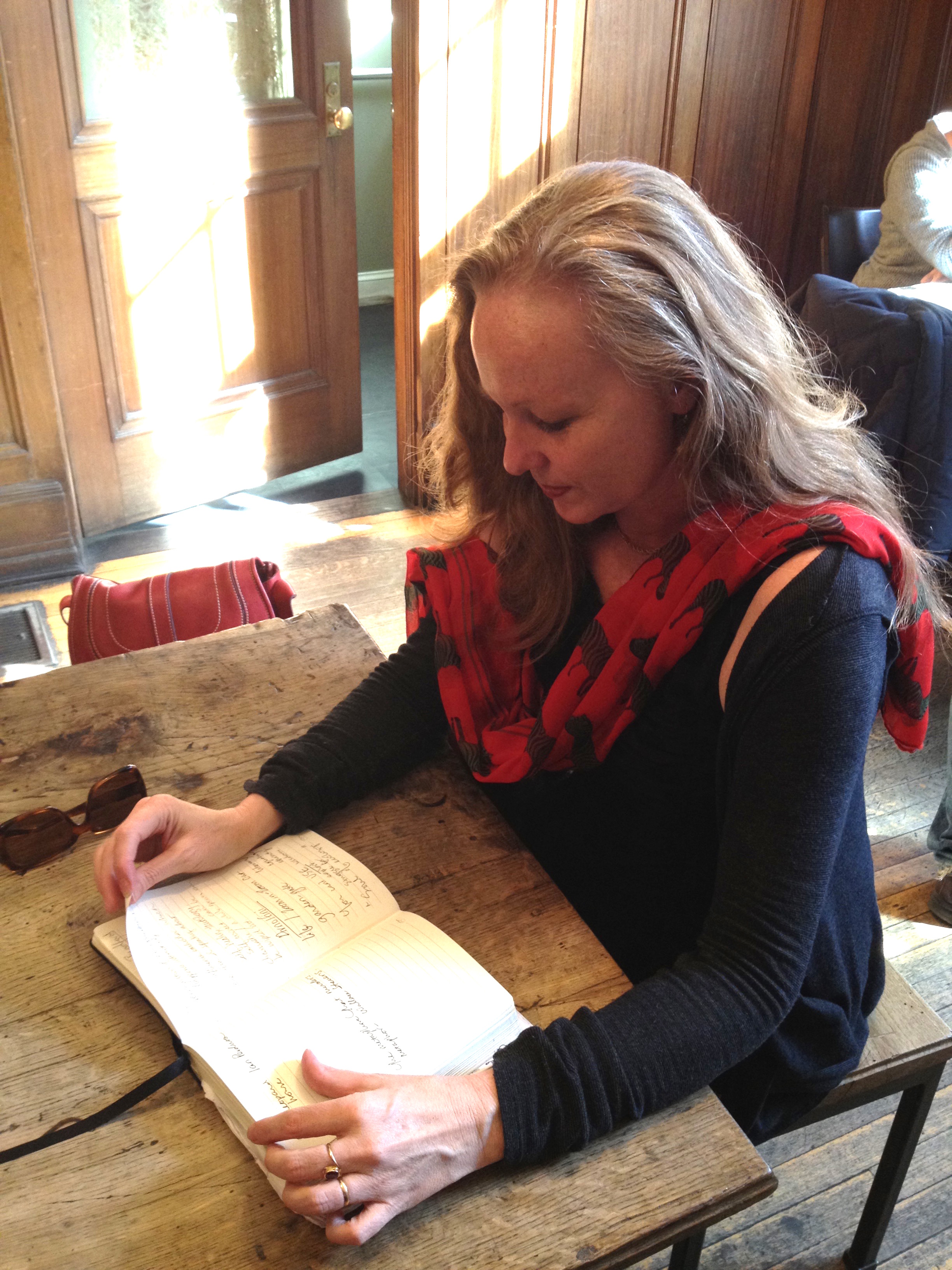 Nora Bateson, is an award-winning filmmaker, research designer, writer and educator, as well as President of the International Bateson Institute based in Sweden. Her work asks the question "How we can improve our perception of the complexity we live within, so we may improve our interaction with the world?". An international lecturer, researcher and writer, Nora wrote, directed and produced the award-winning documentary, An Ecology of Mind, a portrait of her father, Gregory Bateson. Her book, Small Arcs of Larger Circles released by Triarchy Press, UK, 2016 is a revolutionary personal approach to the study of systems and complexity, and the core text of the Harvard University LILA program 2017-18. Her work brings the fields of biology, cognition, art, anthropology, psychology, and information technology together into a study of the patterns in ecology of living systems. internationalbatesoninstitute.org