See the Kosmos Journal 2014 Fall/Winter Cover by John Stanmeyer!
The stunning  photo gracing the cover of Kosmos Journal's 2014 Fall/Winter edition is by photojournalist, John Stanmeyer. Mr. Stanmeyer is an American photojournalist best known for his contributions to Time and National Geographic. He has also graciously granted Kosmos Journal an exclusive ten-year retrospective of his work! It is featured  in our new issue, accessible to our print and online subscribers.
Excerpt from the Artist's Statement:
"As we stand at the crossroads of our collective humanity, we must ask ourselves what is truly important, demanding our united attention as a global society upon the issues that throughout history have been our weakness – war, inequality, poverty and intolerance. I ask you to join me in helping turn the wheel of change for the greater potential for all." – John Stanmeyer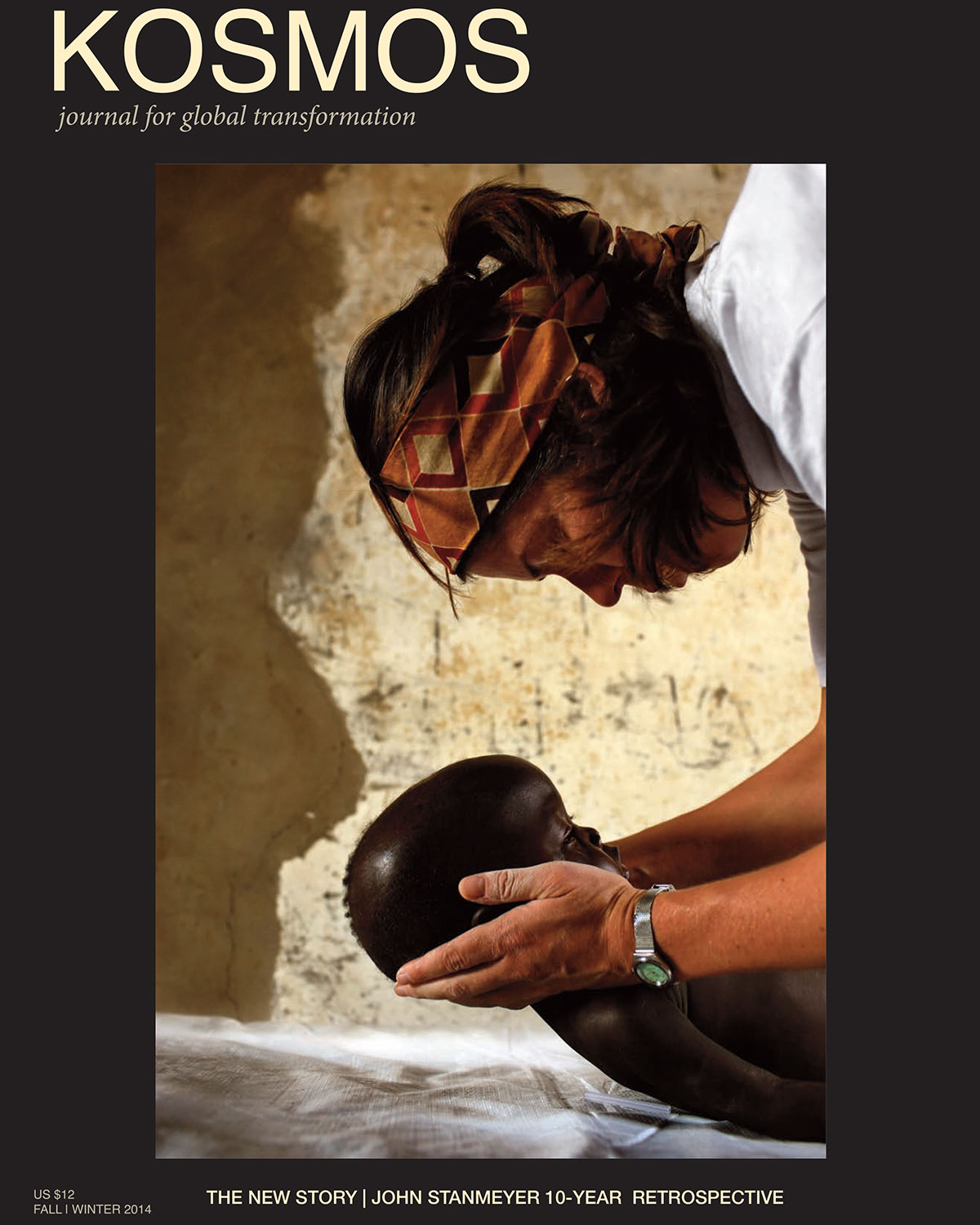 Kosmos will be profiling the Fall/Winter Journal at an event with John Stanmeyer on December 14 from 3 – 5 pm at the Shaker Dam Coffee House and Stanmeyer Gallery in West Stockbridge, MA. There will be a special exhibit of photographs published in Kosmos Journal from his Ten-Year Retrospective – DECADE and a dialogue between Kosmos and Mr. Stanmeyer about the use of art and photography in telling the new narrative about global transformation. The event will be web-streamed, so please watch our newsletter for details.
John Stanmeyer's work has centered on Asian and Middle-Eastern political and human rights issues for the past 11 years and more recently on the environment and sustainability. He has received many honors including the Robert Capa Magazine Photographer of the Year, and numerous World Press and Picture of the Year awards. He won a 2008 National Magazine Award for Photojournalism.
His picture of African migrants on the shore of Djibouti city at night became World Press Photo of the Year in 2013.
We are very grateful for John Stanmeyer's talent, dedication and generosity.