How Today's Youth-Based Movements Are Breaking New Ground 
By Mark Gerzon, for Kosmos
As a veteran of a "youth movement" myself, a student of generationally-driven movements around the world, and now an adviser to some of these change agents today, I am aware that I watch the current wave of social change initiatives through wrinkled eyes. Now fast approaching seventy, I have witnessed many movements to "save" or "change" the world. And what I value most in those movements is the capacity of the young to unlearn what their elders have directly or indirectly taught them.
From a global perspective, it seems all cultures have one common feature: they pass on an incomplete, partial perspective of humanity and the world. Whether it was my mother teaching me that Chinese children would not go heaven because they did not believe in Jesus Christ, or Chinese children being taught that humanity originated in their own country (not in Africa), every culture puts its own "twist" on reality. Every culture wants to "teach" its children,  but few cultures seem willing to let their children teach them. A generation ago, the great psychanalyst Erik Erikson observed that it was no longer just for elders to teach the young the meaning of life. In our rapidly transforming world, it's also the young who, by their responses, tell the old what still has meaning. Yet most cultures still try to breed cultural conformity in the young, instead of fostering true creativity.
But we all know the landscape of the life cycle has been transformed. Accelerating cultural change, combined with longer lifespans, means that unlearning may be more important than retaining what we have already learned. For this reason, the content and strategy of today's youth-based movements for social change are of fundamental importance. It is the emerging generation who are far more likely to "unlearn" than any of the older generations, who already are split ideologically, politically, and socially.
Here are three overarching areas in which I see emerging movements driven by the young putting their unlearning into action:
Developing Cross-Boundary Identities
The iron-fist loyalty of national identity seems to be loosening its grip on the Millennials and their younger counterparts. Today's youth participate—virtually— in the largest "country" in the world…social media. Millennials have conceptually broadened their notion of "homeland". It is no doubt also the increasingly vivid coverage of international violence, often condoned and conducted by nations, has made them cynical about nationalism.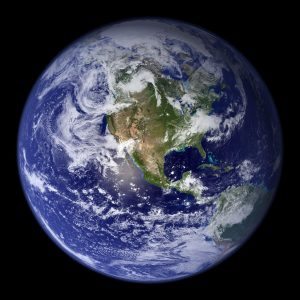 As young people unlearn nationalism, they are becoming cross-boundary learners. They are discovering what has validity and meaning beyond the boundaries of their own culture.
Cross boundary learning is about "deconstructing" manmade borders. Like astronauts, they see the essential unity of the whole. Never has this been more vital than the present moment. Nuclear weapons are now a permanent fixture in our planetary landscape; climate change is a scientifically-proven threat to the stability of all ecosystems; and terrorism, both by state-sanctioned forces and non-state actors, is prevalent. These three planetary challenges, exacerbated by widening economic disparity and other factors, make planetary collaboration essential.
Unfortunately, we are witnessing just the opposite kind of leadership as more and more aging leaders reinforce nationalistic "us first" agendas and strengthen anti-'outsider' fears and animosities. Despite clear historical evidence that these leadership strategies lead to hatred, violence, and often genocide, our grey-haired leaders revert to them again and again rather than widening our identities.
Transcending Left-Right Politics and Economics
In part because of this shift to a transnational perspective, Millennials are less willing to accept the partisan alternatives their own culture offers them. According to polls, more than 7 out of 10 Millennials in the United States do not identify with either of the two parties. They yearn for another way of participating beyond taking sides along the classical 'left' versus 'right' axis that has been handed down to them.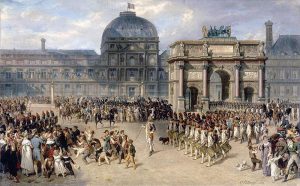 And no wonder. Today we are still using a political map that dates back as far as the French Revolution. When the Legislative Assembly met in Paris in 1789, those who supported the monarchy and its loyal aristocrats sat on the right. Those who opposed it sat on the left. That 200-year-old political map still dominates contemporary political discussion among older generations. It absolutely delights me that the strongest and clearest spokespersons for many of today's youth-driven movements are freeing themselves from this time-bound polarized mindset. By unlearning this kneejerk left-right dichotomy, emerging youth-driven movements are freeing themselves to ask deeper questions — and find breath-taking new answers.
 Not surprisingly, emerging youth movements also seem to be freeing themselves from the old capitalist-vs-socialist rhetoric of the previous generations. Born and raised long after the end of the Cold War, today's young activists in Europe and America have jettisoned blind belief in either system. They have seen the profound shortcomings in both economic philosophies, and are searching for better alternatives.
Whether in Shanghai or in San Francisco, New York or Moscow, young leaders have recognized that their parents' political philosophies do not adequately respect the water, air, and soil. So they are breaking out of the left-right economic models and seeking earth-based economic policies that still support economic progress—and justice.
 Nor do leaders of youth-driven movements settle for the binary system that split the economic world into "for-profit" enterprises and "not-for-profit" organizations. From the movement to promote "B-corporations" to a host of other efforts to create value-based (rather than solely profit-based) companies, Millennial movements want to break down this artificial wall and instead build bridges that combine the best of both.
Redefining Leadership & Power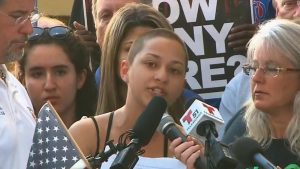 I have observed an absolute fascination among the emerging youth-based change organizations with new models of leadership including partnerships, networks, collectives, teams, and other forms of organization that maximize participation, fluidity and creativity. Because they are anti-hierarchy but pro-efficiency, they are compelled to innovate and unlearn the old top-down models based on the patriarchal world of vertical power, and experiment with other arrangements.
One of the corollaries of this quest for new forms of leadership is that the old top-down power relationships – man over woman, light-skinned over dark-skinned, straight over gay, rich over poor, etc. – are being jettisoned. Whether directly or indirectly, every hierarchical relationship is being scrutinized—and, slowly, being discarded as obsolete. Of all the abundant evidence, none is more dramatic than the transformation of marriage. In my lifetime, gay and interracial marriage in America has gone from being illegal to becoming commonplace.
These three profound arenas of transformation are already having a major impact on Millennial lives and on the world as a whole. My fervent hope is that the unlearning happening in the emerging generations is so deeply rooted now that it is unstoppable.  Even if buffeted by genuine or manipulated crises, I believe the current youth-based movements have a momentum that will continue long after I am gone.
That, at least, is my wish. And to other elders who share my sentiments, I say: let's not sit back and just wish the next generation well—let's do everything we can to mentor and support those movements so that young people have a positive future.