Tamara S. Hamilton | How Are You Transforming?
Advising Editor and Kosmos Live podcast host, Tamara Smiley Hamilton, answered our invitation to send us a picture of herself wearing the signature Kosmos-blue meditation bracelet, and to respond to the question: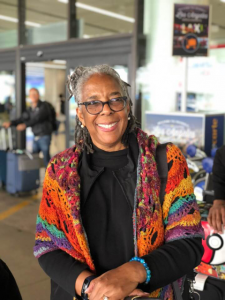 How Are You Transforming?
"Each day invisible scales shed from my skin. My gait has become lighter powered by an electric joy of being inside the moments of my transformation, not missing the journey—enjoying the ride. Finally, I have crossed the great divide of knowing and owning my power as a wisdom woman, a Black grandmother of southern and urban roots. a writer and speaker seeing the world through lens now clear of the distractions of insecurity and self-doubt. I now know what I know and continuously seek to serve from a platform of creativity and sensitivity to a world so fragile  and thirsty for new perspectives on race and differences." – Tamara Smiley Hamilton
Learn more about Tamara and her work at Audacious Coaching and look for her new Kosmos Live podcast series in the premiere edition of Kosmos Quarterly, June 15, 2018.
Send us a picture of yourself wearing the Kosmos meditation bracelet and tell us in a hundred words or less how transformation is manifesting for you. If it is an appropriate fit for Kosmos, we will share your story with thousands of Kosmos readers, along with a link to your organization, gallery or cause.
The Kosmos Signature Meditation Bracelet was specially created by designer Kari Auerbach for our Kosmos family. Each agate, a mineral of the Quartz family, is a blue world unto itself. Forming close to the Earth's surface, usually in volcanic rock, agates have been used as amulets and ornamentation since Babylonian times. Agate's slower vibration, compared to other stones was regarded as a stabilizing and strengthening influence.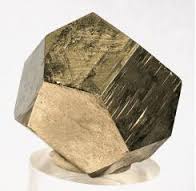 Our Kosmos-blue bracelet contains one 'gratitude' crystal of pyrite. To the Incas and Aztecs, Pyrite's magical properties included divination and defence against negative energies – 'seeing behind facades to what is real.'
Wear the Kosmos blue! Order one for yourself or a friend in support of Kosmos. Quantities limited. Mindfully sourced. One size. Domestic US only.