James Maskell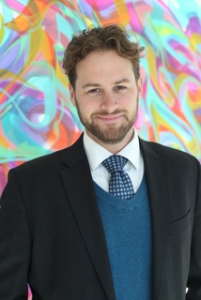 With the soul of an advocate and the mind of an entrepreneur, James Maskell has spent the past decade sparking debate, shifting paradigms, and working to accelerate the evolution of medicine—starting with the doctors themselves. By empowering conventionally trained doctors, James is encouraging a seismic shift away from an overdependence on western medicine and toward a wellness-centered, functional medicine model, creating not just happier patients—but happier doctors, too. To that end, he created the Evolution of Medicine, a community e-commerce service which provides highly curated and customized resources, tools, products, and services, making it easier and more affordable for conventional doctors to embark on a new way of managing healthcare.
James is also the creator of the Functional Forum, the world's largest integrative medicine conference with record-setting participation online, where innovators and industry leaders explore the latest news and the future of healthcare, in person and online—with more than 10,000 participants streaming monthly.
His background in health economics and business have uniquely positioned him to help facilitate and drive this movement toward a more sustainable medicine model. He brings to bear his experience with health providers, doctors chief among them, plus an ease and facility with digital marketing, entrepreneurship, business solutions, and a deep understanding of the needs of clinics, providers, patients, and finances. He knows how to run a successful practice—and can give doctors the tools they need to do the same, outside of the restrictive and severely limiting current model.
An in-demand speaker and lively impresario, with a broad and thriving network in the functional medicine space, James lectures internationally, and has been featured on TEDMED, Huffpost Live, TEDx and more, and is a contributor to the Huffington Post, KevinMD, thedoctorblog and MindBodyGreen. He serves on the faculty of George Washington University's Metabolic Medicine Institute, and speaks regularly on the integrative medicine conference circuit. He graduated with honors from University of Nottingham with a degree in health economics.
Article
"You never change things by fighting the existing reality. To change something, build a new model that makes the existing […]