Thomas Hübl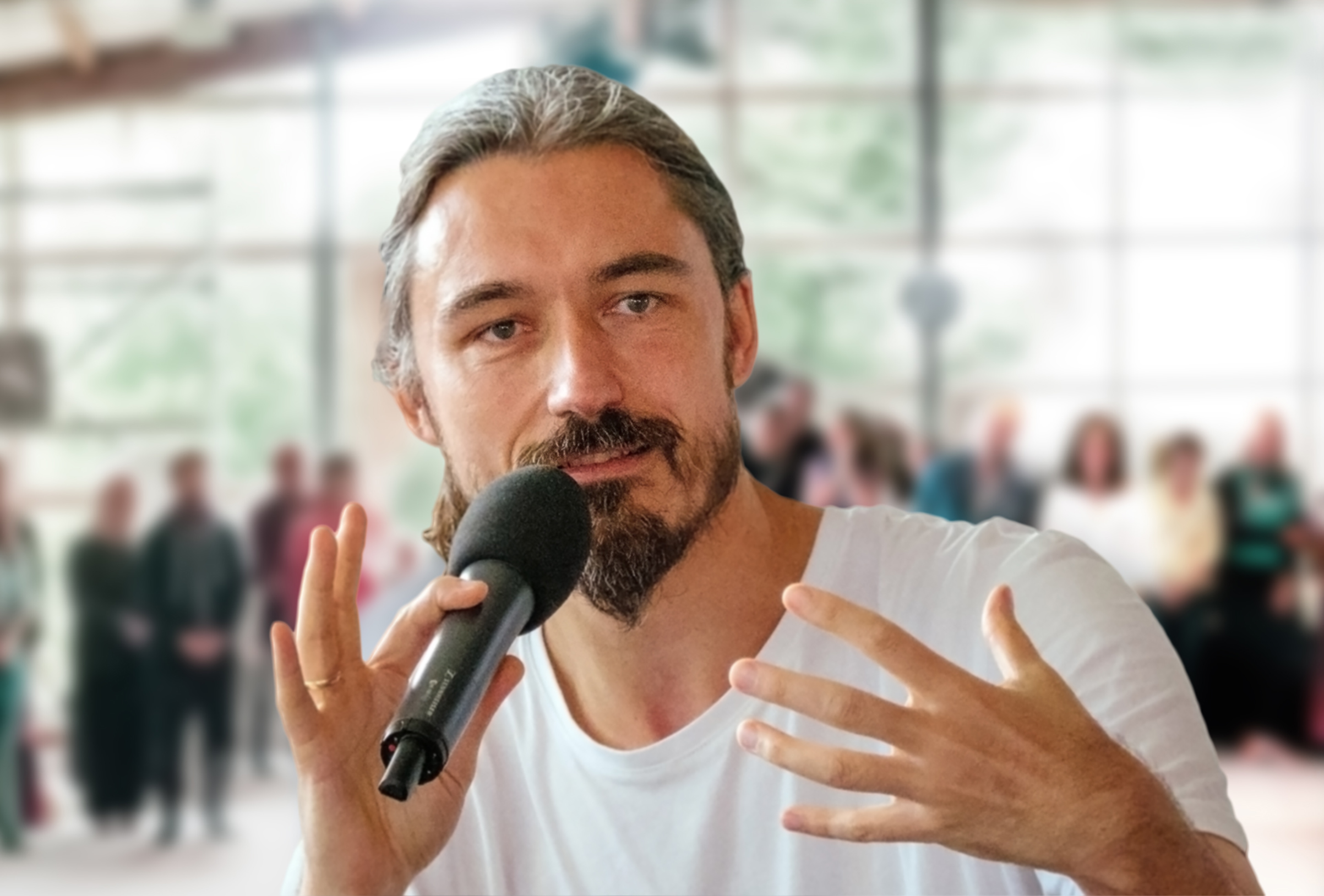 Thomas Hübl is a modern mystic, a spiritual teacher whose work integrates the essence of the great traditions of wisdom with scientific knowledge and his own personal experience.
He offers a unique approach for living as a "mystic in the marketplace," guiding people toward a deeper level of self-awareness and personal response-ability: from an ego-centered worldview to a life of authentic expression, service, and alignment. His teaching combines transformational processes that address trauma and shadow issues, somatic awareness practices, advanced meditative practices, and a sophisticated analysis of cultural architecture.
Since 2004, Thomas' work has spread worldwide, through workshops, multiyear training programs, online courses, and the Celebrate Life Festival, which raises funds for charity and brings together more than 1,500 people annually. In 2008, he founded the Academy of Inner Science (AIS) as a framework for research on the Mystical Principles that underlie our everyday realities. Over the years, Thomas has led several Healing Events that brought together thousands of Germans with Israelis to acknowledge, face, and heal the cultural shadow left by the Holocaust. In 2016, Thomas founded the Pocket Project, a non-for-profit, with the aim of spreading his work to help stop the vicious cycle of recurring collective trauma and ultimately integrate and reduce its effects in our global culture.
Thomas was born in Austria in 1971, and currently lives in Tel Aviv, Israel, with his wife, Yehudit Sasportas and their beautiful daughter, Eliya.
Conversation
When we talk about the current situation in the 21st century, one of the few things most people would agree on is that, yes, we do live in an age of disruption. That means the future is going to be different from the past.
Article
Thou shalt not bow down thyself to them, nor serve them: for I the LORD thy God am a jealous […]
Article
Thomas Hübl and William Ury
"This is the beginning of what we need, a vocabulary for how we talk about a process that we don't even have words yet to describe—what actually is happening at the biochemical, genetic, psychological, and spiritual levels as the process of peace is being made." -Ury