Walter Bortz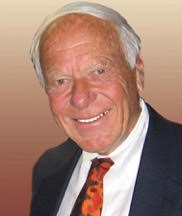 Walter M. Bortz II, M.D., is a Clinical Full Professor of Medicine at Stanford University School of Medicine and a graduate of Williams College and the University of Pennsylvania School of Medicine. He is widely recognized as one of America's most distinguished scientific experts on aging and longevity.
Dr. Bortz's research has focused on the importance of physical exercise in the promotion of robust aging. He has published over 150 peer-reviewed medical articles and authored numerous books, including We Live Too Short and Die Too Long, Dare to Be 100, Living Longer for Dummies, Diabetes Danger, and Next Medicine.
His history of service includes former seats as Co-Chairman of the American Medical Association's Task Force on Aging and former President of The American Geriatric Society. He is currently Chairman of the Medical Advisory Board for the Diabetes Research and Wellness Foundation, as well as a Senior Advisor to Healthy Silicon Valley, a community collaborative effort that addresses the soaring incidence of obesity and diabetes.
For over 50 years, Dr. Bortz has studied and applied the science of how physical exercise helps people age robustly and realize their full potential. He has appeared as an expert on how to age successfully on CNN, The Today Show, and Good Morning America. His work has been covered in The New York Times, Washington Post, and The San Francisco Chronicle, among others. He is a compulsively reliable blogger each week for The Huffington Post.
Dr. Bortz is 86 years old, still runs up to 18 miles per week, and encourages everyone at any age to stay engaged and keep moving!
Article
"As I age I become more me." – May Sarton … More like me, but more unlike anyone else. I […]