John Fullerton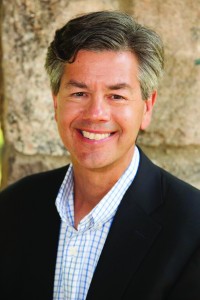 John Fullerton is the founder and president of Capital Institute and a recognized New Economy thought leader and public speaker. He is also an active impact investor through his Level 3 Capital Advisors.
Previously, he was a managing director of JPMorgan where he managed multiple capital markets and derivatives businesses around the globe and then ran the venture investment activity of LabMorgan as Chief Investment Officer through the merger with Chase Manhattan Bank in 2001. John served as JPMorgan's representative on the Long Term Capital Management Oversight Committee in 1997-98. He is a co-founder and director of holistic ranch management company Grasslands, LLC, a director of New Day Farms, Savory Institute, and the New Economy Coalition, a trustee of the V. Kahn Rasmussen Foundation, and an advisor to Armonia, LLC, the UNEP Finance Inquiry, and Richard Branson's Business Leader's initiative ("B Team"). In spring 2014, John was humbled to receive a nomination to the Club of Rome; he is now a full member.
John is the creator of the "Future of Finance" blog at CapitalInstitute.org, which is also syndicated with The Guardian, Huffington Post, CSRWire, the EcoWatch blog, and the New York Society of Security Analysts' Finance Professionals' Post. He has appeared on Frontline, and been interviewed by the New York Times, Bloomberg, Wall Street Journal, Barrons, WOR radio, Real News Network, INET, Think Progress, The Laura Flanders Show on GRITtv, Thom Hartmann, and The Free Forum Show with Terrence NcNally.
John has an MBA in Finance from the Stern School at New York University, and a BA in economics from the University of Michigan.
Journal Article
"Toxic masculinity paints us as skilled warriors who hunted Buffalo with our bare hands, gnashing meat off the bone, and made ridiculous powerful love every night. There's no time for Gardening when you're doing all those manly things, now is there?"
Journal Article
If we're going to transition the global economy and survive as a species, we need to find ourselves a new source of prosperity for not just humanity, but all living beings.