Helen Russ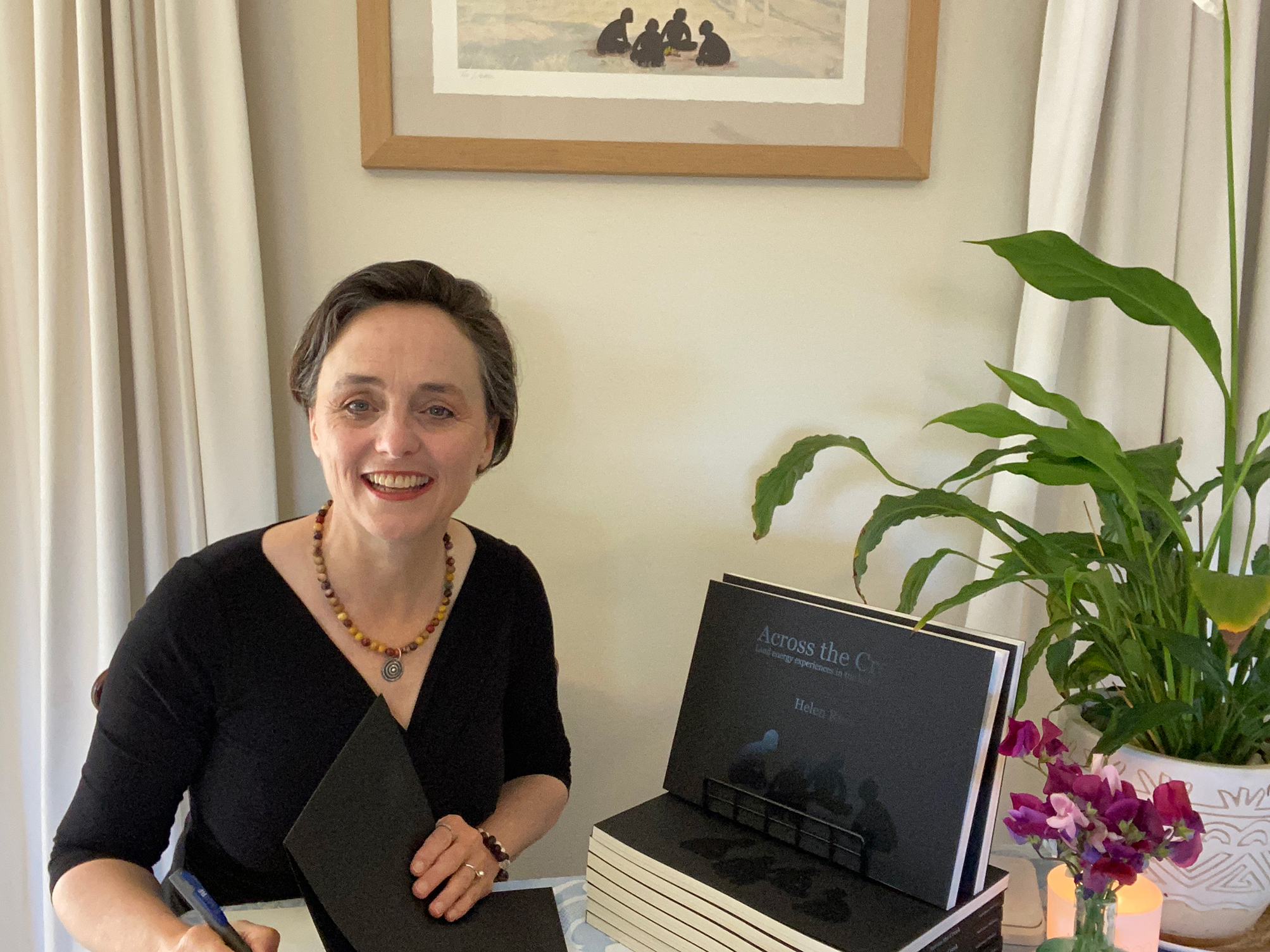 Helen Russ, Ph.D, grew up in Central Western NSW Australia between the Macquarie and Castlereagh Rivers on a dryland farming property. It is here that she developed a relationship with land and the subtle energies of place.
Helen has an undergraduate degree in Systems Agriculture, majoring in environmental management. Following ten years in the Landcare movement, Helen began to question the efficacy of the environmental action when the dysfunction appeared to be within people. So in 1999 she began to study and practice the techniques of a meditation school exploring the inner landscape of consciousness within the western esoteric tradition.
Helen has a a Ph.D in the spirit of organizations. She has two published books, 'Experiences of Grace' which shares experiences of meditation and transformation, and 'Across the Creek, land energy experiences in the home paddock'. It shares the journey exploring the spirit of place at her home property, Booroola.
Helen believes that 'To be a positive force on Earth we need to be consciously experientially aware that we share our place with other forms of life'. Helen's work is about developing a conscious active relationship with ourselves, with the groups we participate in and with the places we live. Helen works with individuals to help them be the most they can be, with organizations to awaken the collective spirit, and with the spirit of place, which are all inextricably intertwined. Helen uses principles of sourcing, reflection, presencing and experiential learning in her work.
Helen rests on the philosophy of Plato's and many others who suggest that the creation emerged from 'The One'. Helen says that 'every form has a higher mode and lower mode of expression and that we need to transcend the polarity of dualism with aspiration for a higher truth'. She also says 'that all beings have a right to exist and the highest calling is to hold each moment towards the most that can be'.
Journal Article
Physical things have subtle energy, a non-physical being-ness that can be experienced through an internalisation of consciousness.