Tiel Aisha Ansari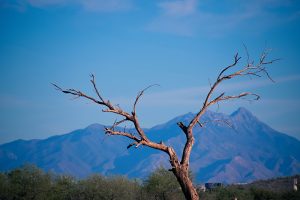 Even withered trees give prosperity to the mountain. 
– Japanese proverb
A withered tree. A standing snag
that's home to unfledged eagle chicks.
Three days of work for charcoal burners,
shelter for a seedling. Substrate
for six different mushrooms. Log
aswarm with beetle grubs, a feast
for hungry springtime bears. Deep soil
textured with crumbling chips of wood.
The painter's brush hovers, selects
black and grey tints from her palette.
The painting taking shape reflects
the wealth a mountain monk can get
within the scope of austere vows.
It frames the peak in leafless boughs.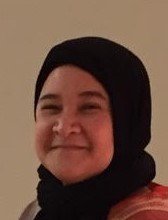 Tiel Aisha Ansari is a Sufi warrior poet. Her work has been featured by Fault Lines Poetry, Windfall, KBOO, and an Everyman's Library anthology. Her collections include Knocking from Inside, High-Voltage Lines, and Country Well-Known as an Old Nightmare's Stable. She works as a data analyst for the Portland Public School district and is president emerita of the Oregon Poetry Association. She hosts the Wider Window Poetry show on KBOO Community Radio. https://www.kboo.fm/program/wider-window-poetry.
John Grey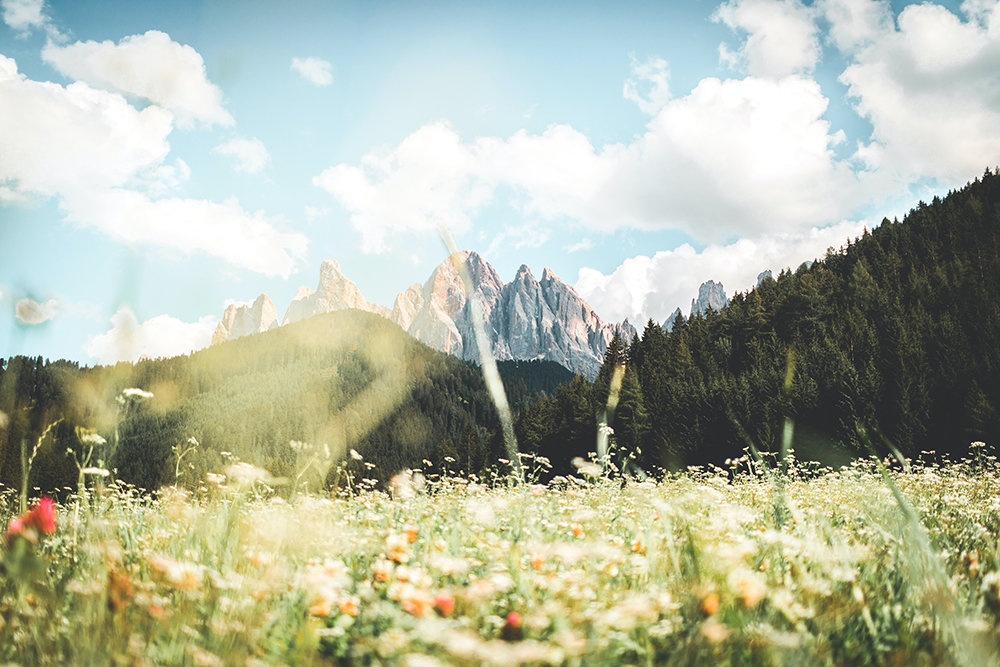 Three Dollars and Forty-Seven Cents
There I was, Alpine meadow,
ringed by peaks,
three dollars forty-seven cents in my pocket.
Rock rose into mist and out the other side.
But my poverty had nothing to grip.
Even the path, the blades of grass,
the white and yellow wildflowers
felt rich to me.
And there were my boots
crunching down on last year's leaves,
drowning out the rattle of silver.
And the continuous exhaled breath
of wind through the pine trees,
those invisible lungs that keep on giving.
Who's to say
that if I were a millionaire,
I wouldn't come here anyway,
far from the glittering shops,
so high up my blood thins
like a tycoon's would do
were he to convert his wealth to pennies
and scramble to the top.
Truth is,
I can afford what this scenery sells
even if I never own a part of it.
That crest of snow, that ripple of waterfall,
even the glimpse of white-tail deer,
they'll take my money,
give me back three dollars forty-seven cents
in change.
That's why my wealth amounts
to that exact sum.
It's just enough to pay my way,
for the scenery to afford me.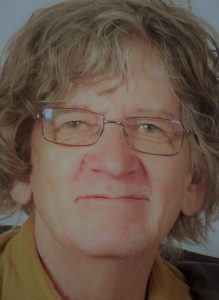 John Grey is an Australian poet and US resident. He was recently published in Transcend, Dalhousie Review, and Qwerty and has work upcoming in Blueline, Hawaii Pacific Review, and Clade Song
Cathy Cain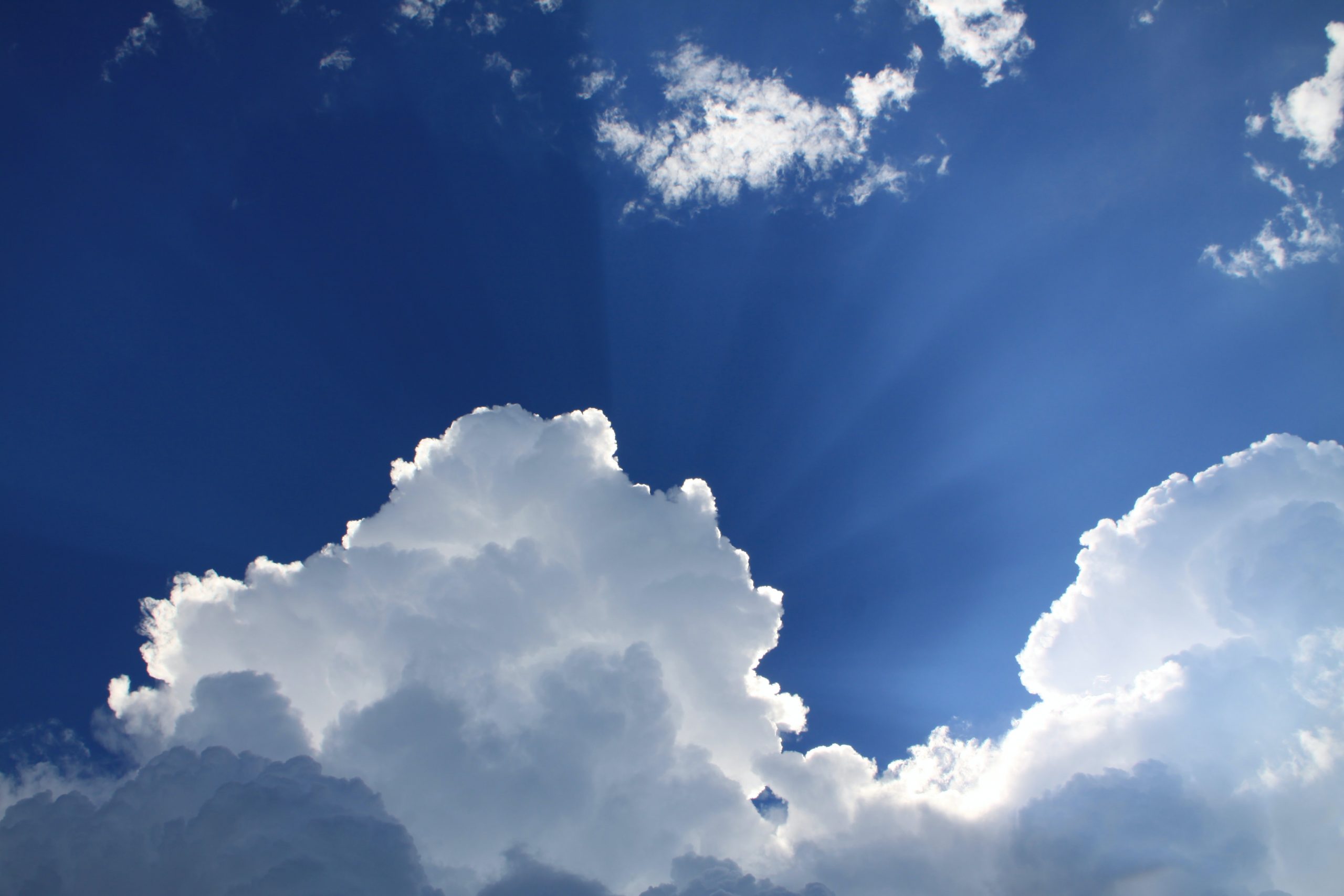 I Would Buy
Pallets of granite, basalt, limestone.
Silos of sand and flying poems.
Crates of candles and stars.
Stock in the sunrise.
Bushels of breeze, bird song,
clouds, blue sky.
Shares in clean air,
pure water, food,
health, comfort, and shelter.
Shipping yards weighted
with living forests, prairies, peace,
and coffee, extra hot.
A cargo plane heavy
with my mother's high heels,
her taffeta slips, her journals, her smile.
Sailing ships full of my father's voice—
all their voices and laughter—
seas of memory.
Trainloads of trust—
my husband's gaze,
steady across the table.
I would buy
vineyards of quiet.
Season tickets to swim through the light.
Previously published in Empty Space Places You (Finishing Line Press, 2018).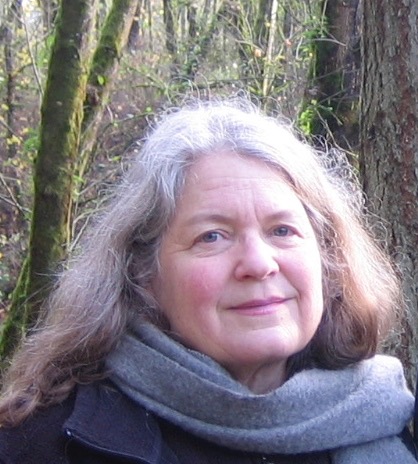 Poet and artist Cathy Cain is the author of Bee Dance (The Poetry Box, 2019) and Empty Space Places You (Finishing Line Press, 2018). Her honors include the Kay Snow Paulann Petersen Award for Poetry, the Edwin Markham Prize for Poetry, and recognition from the Oregon Poetry Association. Her poetry has appeared in Reed Magazine, The Poeming Pigeon, Verseweavers, and VoiceCatcher.  Cain taught in the Oregon public schools for over 30 years.
Andy Oram
Straggler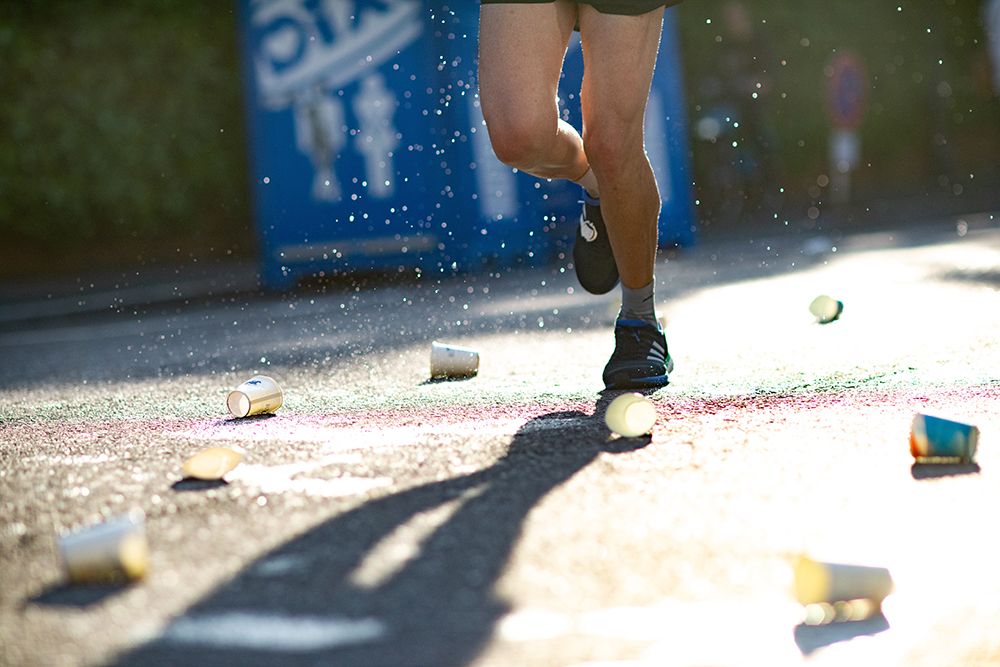 Sweat-blinded you stumble,
wrench your trauma-pulsing hips
over the finish line
stamped long ago by winners' easy feet.
The well-wishers have decorked their praises
upon the favorites and vanished from the deceleration zone.
Nothing but the dusky air, laden with the sky's own perspiration,
separates you from the pines,
that box in the turf-soaked field.
Even the beverage stands lie abandoned, gathering drops of fog.
What's left in plain view,
unshielded by moisture from the debris of competition,
is your verdict that no subsequent run will match your past efforts.
Their recollections serve you only as a mockery.
You have expended the last of your winnings.
This is my story too on this day.
When my strivings shattered down on me––
a breath I could no longer bring in,
buckled ligaments,
the incline that proved higher and longer than anyone expected––
I strained every one of my techniques
and played the hero without recourse.
At the final meter, throb-bellied, bowed,
I have just one insurmountable hurdle left:
my own peak afternoons stepping into sunlight
before crowds gathered by the arbor,
entouraged by backslapping at the path's border.
I cannot isolate that memory from the Now,
the gap between them to be my lasting legacy.
It is a long instant, that failing marathon––
the confounded, compounded pacing toward an arbitrary end;
the smudge on the long road, ratified by the passionate throngs,
demarcated by an indifferent judge.
The mists now lift. While you stare about in search of oxygen,
their filaments unfold into placid banks of grass.
Their unpopulated expanse is your salve.
You can rest your forehead in the dew.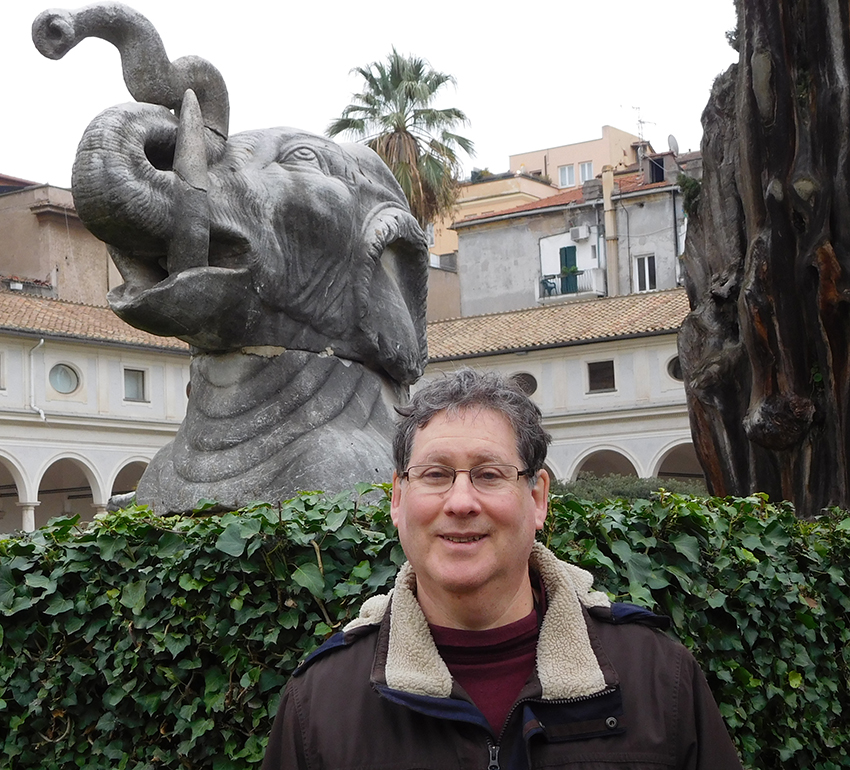 Andy Oram is a writer and editor at O'Reilly Media, a highly respected book publisher and technology information provider. His work has appeared in a variety of print publications including The Economist, the Journal of Information Technology & Politics, and Vanguardia Dossier. His poems have been published in Ají, Arlington Literary Journal, DASH, Genre: Urban Arts, Offcourse, and Panoply. Andy has lived in the Boston, Massachusetts area for more than 30 years.
……………………………………………………………………………………………………………………………………………………………………………………………………………………………………………………………………………………………………………………………………………………………………………………………………………………………………………….
…………………………………………………………………………………………………………………………………………………………………………………………………………………………………………………………………………………………………………………………………………………………………………………………………………………………………………………………………………………………………………………………………………………….