With the newest report of the Intergovernmental Panel for Climate Change (IPCC), presented in September 2018, the global sense of urgency has grown. 'Climate action' and 'ramping up ambition' were the buzz words at last year's UN COP24 in Poland. At the same time, thousands of ecovillages on all continents are celebrating and recreating low-impact lifestyles that expand a sense of care and response-ability in the face of a climate changing world. How can such solutions spread faster? How can all human settlements become hubs of regeneration rather than expressions of a destructive culture?
The Power of Community Online Summit: Climate Change and Consciousness, hosted by the Global Ecovillage Network (GEN) this past February was a good step. It inspired more than 10,000 participants and 140 local hubs to look climate change in the eye while initiating communities for change. Together, we explored how to move beyond action fueled by anxiety.
On a personal level, as Executive Director of GEN, my everyday life is often characterised by a tendency towards activism, rather than 'sacred activism.' I notice the negative effects as soon as my actions no longer spring from spaciousness and presence. The Online Summit allowed me to interview 25 wonderful speakers—a process of listening and learning, a delicious 'spa break' for my mind—while taking action in the world!
The Gap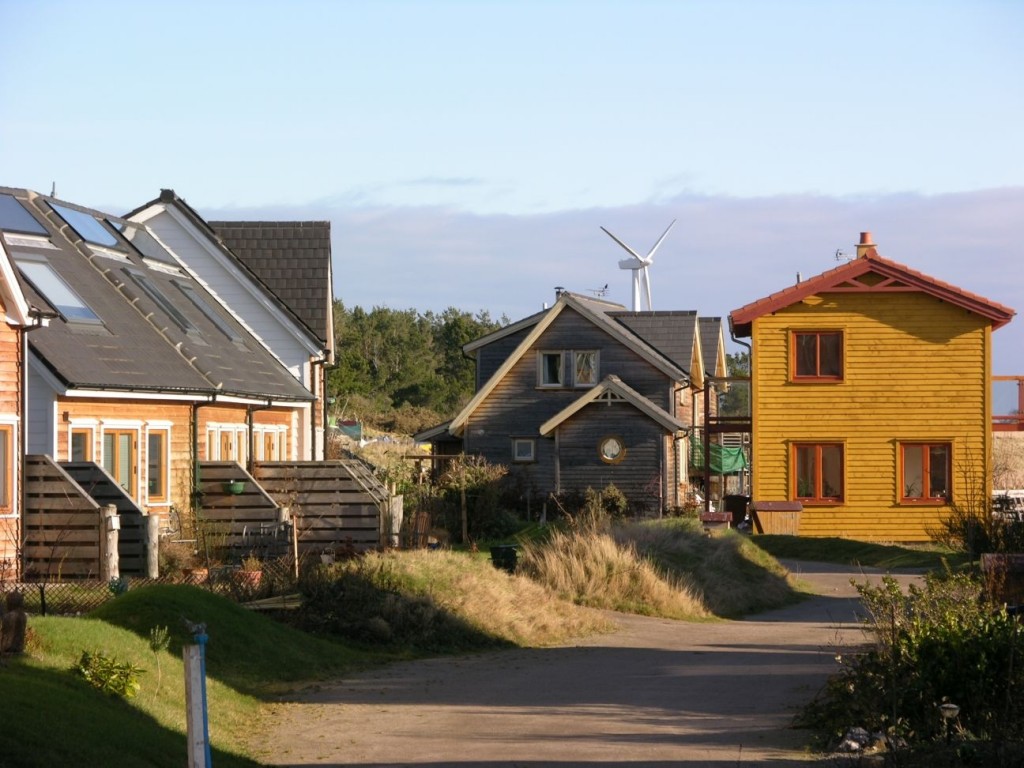 The gap between the targets of the Paris Climate Agreement and what is actually happening in countries is widening. When we travel, we can all catch glimpses of what is really going on. I often come home to the ecovillage of Findhorn, Scotland, where I currently live, with a need to grieve. Travelling across Africa, for instance, I see the ongoing devastation that mining, pollution, erosion, and deforestation leave in their wake. Visiting communities where the access to water and food is hanging by a thin thread on a daily basis forces me to face the fact that privilege continues to shape our world even, and especially, in the face of climate change.
It is painful. Sometimes I would prefer not to see so much and to feel so deeply. How can I not grieve? And instead of turning away or moving into activism, how can I truly connect and listen to what I encounter? That's why I, and we, need spaces like the Online Summit. None of us can do this alone. We need companionship and collaboration to become able to respond.
Too often, we read newspapers and watch news in isolation without an adequate shared space that would help us ground the information and find solutions together. The Summit brought voices of leading-edge thinkers and community leaders on the frontline of climate change to people's living rooms. When we start inviting our neighbours and friends, we can build community wherever we are. I need you; we need each other. Maybe the one good thing about climate change is that it forces us to come together.
Activism versus Sacred Activism
Whatever is moving through us is much bigger than we are. If we listen carefully enough, life moves us—we become an integral expression of the healing impulse in the world.
Listening has kept me sane. I grew up in South Africa and went to a conservative all-white Afrikaans school at the height of apartheid. As children, we know when something is deeply wrong. We can feel it in our bones. I heard the indoctrination and watched the justification of injustice, even as a child. However much the truth is veiled, reality shines through. We all have an acute sense of truth. Listening propelled me into the arena of anti-apartheid activism.
In my understanding, our move towards sacred activism starts from listening and acknowledging to each other the truth of what we find. Sacred activism goes beyond 'fighting against' to 'collaborating for.'
And then, there is the life long journey towards finding our personal rhythm of breathing in and out, of listening and stepping into action. Out of my woundedness and anxiety, I tend to move faster than what would be most natural and effective. I have found, like many of us, that having a daily practice becomes crucial the more I engage. The busier my life becomes, the more I need to insert silence.
There's a story I heard about Gandhi that continues to inspire me: A journalist asked him, "How do you manage to do so much in your life?" Gandhi responded, "Well, I meditate an hour a day." And the journalist said, "OK, but when you get really, really busy?" And Gandhi said, "At those times, I get up an hour earlier and meditate two hours a day."
The stillness stays with me in challenging moments. Often, of course, I fail and my habitual, quick reactions rule the day again. But sometimes I manage to take a breath, settle more comfortably into the uncomfortableness of the moment, listen again, and feel my way into a more adequate, fresh response.
Sacred activism grows from this listening, a trust in cooperation and acknowledgement that an intelligence beyond our small personality is waiting to manifest, even when critical voices would call us back. Then we stop 'doing' and, instead, allow life to move through us.
Why Ecovillages?
I believe that one of the most underutilized resources we have at the moment on this planet is the good intentions of citizens and our willingness to make a difference. I refuse to believe anything else but that in our heart of hearts, as human beings, we are guardians of Life. Our care and love are the hidden, connecting factor that links us wherever I go: mothers, politicians, businessmen, farmers. We long to be part of the solution. Sometimes, we find it hard to find our way there. Many of us live in structures and jobs we don't love, following habits we don't like, buying things we don't need.
'Ecovillages'—communities that consciously regenerate life within and around them—start appearing when we notice that the world really needs us to wake up and come fully present now. 'Business as usual' is no longer an option. Then we find that we have an endless capacity to find intelligent and different solutions. The impulse of ecovillages as healing biospheres emerged simultaneously around the planet in the 60s and 70s. The Global Ecovillage Network emerged in the 90s to weave a web between these initiatives, supporting knowledge exchange and pattern recognition. GEN aims to catalyse the power of communities for a regenerative world, carefully integrating ecovillage design in all four areas of regeneration: society, ecology, economy, and culture.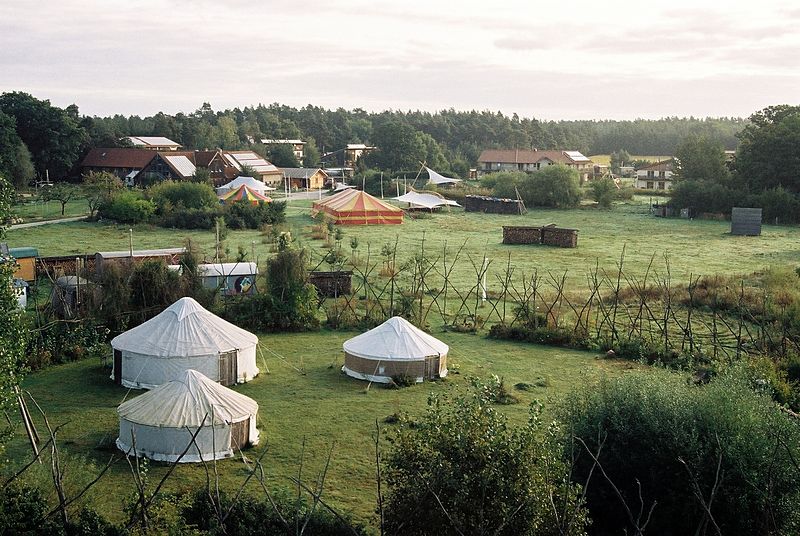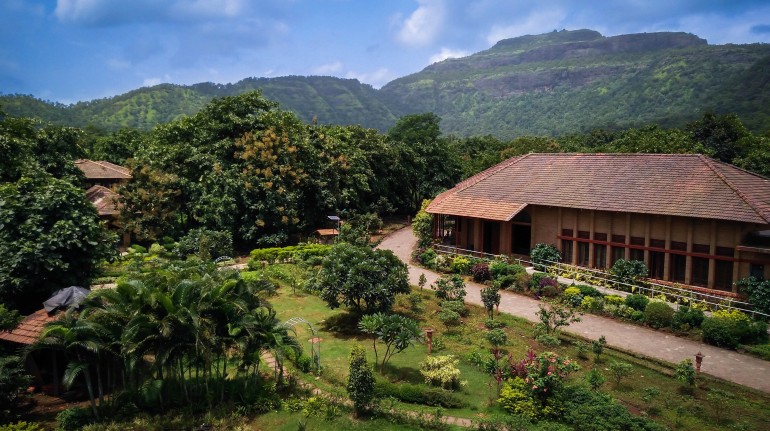 This is a time where it needs each and everyone of us to become involved in finding answers. 'Small is beautiful' becomes amazingly effective once it starts sprouting everywhere. It's a game changer! We need community around us to start making sense of the challenges we face together. Healing our relationships and integrating the cruelty of our human past is a necessary aspect of healing our climate.
Ecovillages in Cities?
The current mainstream tends to assume that rapid urbanization is a given aspect of 'progress.' Yet, in my eyes, this story of urbanization as a 'natural step' of human evolution is also a veil to help give corporate interests free access to rural land and resources. Communities, standing up to protect their environments, are a hindrance to mining, deforestation, and industrial agriculture. They don't give up their ancestral lands and what is sacred to them without a fight.
With the advent of information technology, the need for human urban concentrations is becoming obsolete and a hindrance to resilience and sustainability. Today, we can see that more decentralised human settlements are more effective in restoring degraded ecosystems. Already, research has shown that biodiversity is higher in and around ecovillages than in other rural areas. The phenomenon of 're-ruralisation' is spreading globally as young families long to move back into healthier environments.
We can also bring 'the village' and nature back to the city. We can develop love for place and community in urban environments. Maybe there is a particular bird or squirrel that frequents your balcony? A particular tree in your street that you feel drawn to? As driverless cars and clever designs of public transport increase, spaces in urban environments will open up—already, rooftop, balcony, and vertical gardens are spreading. Will our future cities become green?
Today, municipalities and ecovillage initiatives are working hand-in-hand to transform human settlements together. Community initiatives in cities develop relationships with satellite ecovillages around the city, forming rural-urban interconnections that greatly increase the resilience of a region.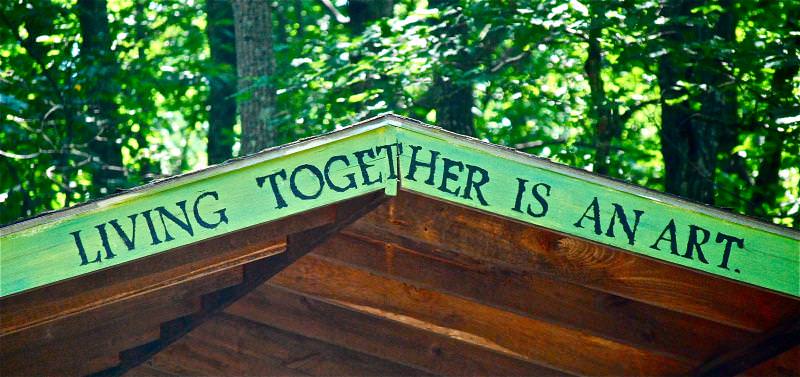 Growing Circles of Influence
'Small is beautiful' doesn't have to remain small! Once I understood that I could make a difference, I started experiencing a continuous growth of my circle of influence. Starting off as a young, extremely guilt-ridden intern in anti-apartheid organisations, I soon became a young nomad, finally settling into a small intentional community when I became pregnant. It was a matter of survival for me as a young mother not to be alone.
Soon, I realized that my family needed a more multi-faceted environment—we moved into a bigger ecovillage. I had the luxury of knowing where our food, energy, and water came from. While my children could build a healthy web of relationships to other children and adults, I was able to engage in the world, developing community courses, co-founding Gaia Education, engaging first in the German Ecovillage Network and then in the European Ecovillage Network.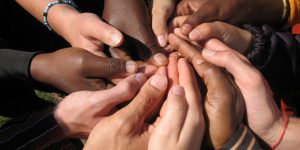 Next, I was invited into initiating the African Ecovillage Network and started on an ongoing journey of learning in humility about the continent I was born in. Finally, I have moved into the Global Ecovillage Network. My original impulse, growing out of apartheid, was to build bridges across all divides. Looking back, I can connect the dots of my life.
Today, GEN is spreading its wings. Having consultative status at the UN has given us the opportunity to engage and meet well-meaning politicians, especially at the COP Climate Conferences. We have been amazed to find doors opening and people listening. Many governments have become interested in implementing Ecovillage Transition Programmes on regional and national levels. After all, if we want to close that gap, every village needs to become a hub of regeneration, every city needs to transform. For governments, to be seen working hand-in-hand with their communities is a huge bonus.
Of course, the question of how to translate a grassroots approach into a large scale strategic plan is a challenging one. How do we help facilitate participatory processes and empower community interests every step of the way? GEN brings precious experience to the table and is currently engaging—not only in Africa and Asia, but also in European countries like Germany, Spain, and Scotland—in scaling transformation.
A Shift in Consciousness
As Einstein said, we cannot solve our problems with the same mindset that created them in the first place. We cannot solve the issue of climate change without a radical change of consciousness. I have always assumed that the misguided search for continuous profit springs from a wish to keep ourselves and those we love safe. Today, in the face of climate change, there is no safety, other than becoming honest in the face of the consequence of our actions. Our small identities of tribes, nations, or religions should only bring us closer together in the face of the challenge to us all. It takes enormous courage to sit with the vulnerability of giving up the bastions of power and privilege.
It seems like a paradox; to step into our power in the face of climate change, we need to open up to our vulnerability of being one together.
What if, instead of critisizing ourselves and each other for not responding adequately, we were able to express care and compassion for all those parts in the system that are too afraid and traumatised to respond appropriately? Can we embark on a global process of trauma integration, truth, and reconciliation?
Starting at Home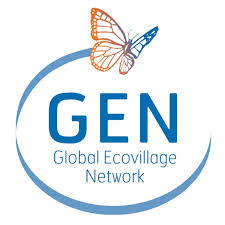 In GEN, we are constantly bridging cultures. Our Board and General Assembly are constituted of an equal amount of representatives from each of the continents. We touch, continuously, on the strain of post-colonial relationships.
How do we learn to own and integrate the scars of the past in order to prepare the ground for our future? My family, fleeing as French Huguenots, arrived in South Africa in 1672. How did my lineage contribute? As I woke up to the injustice of Apartheid, I also questioned my right to live in my beloved homeland.
Those countries and communities that have contributed least to climate change are currently the ones that suffer most. How do we respond to existential injustice? How do we host these issues in awareness? We are part of one another and part of something much bigger that flows through all of us. Will we respond to the challenges by contracting our hearts or by allowing our hearts to break wide open?
Climate change is shaking us, forcing us to wake up, not allowing us to continue reacting from our small and habitual self. It invites us to explore the edges of our nervous systems, of our social systems, of the world we thought we knew. Climate change action is a work of consciousness expansion. We are looking for the medicine of weaving trust back into human relationships and into our relationship with the natural world.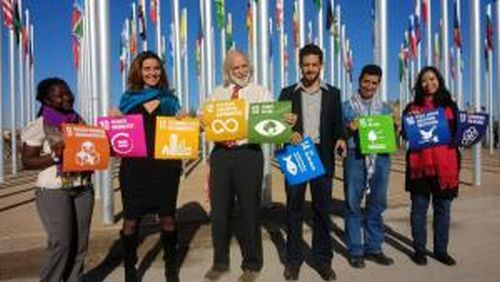 So, starting at home and starting small in your life: in the social area, is there a relationship where you have been turning away when you should have really been turning towards? Maybe with a neighbour, or a friend on the other side of the planet? In the cultural area, what is it you wish to contribute? Do you need to take time in silence to listen? In ecology, do you know where your food is coming from? Do you know which trees are waiting for you to speak to them? Do you know where your water, your electricity, your money are coming from? Are you in right relation, economically? And if not, can you connect to your courage to instigate change?
We are the ones we have been waiting for.
This essay is part of a collaboration with CCC19 – Climate Change and Consciousness: Our Legacy for the Earth, at the Findhorn Foundation, North Scotland, April 20-26, 2019. The event will feature some of the clearest and most passionate voices for the Earth ever gathered together in one place. Kosmos is an official hub for CCC19.