Steven Chesne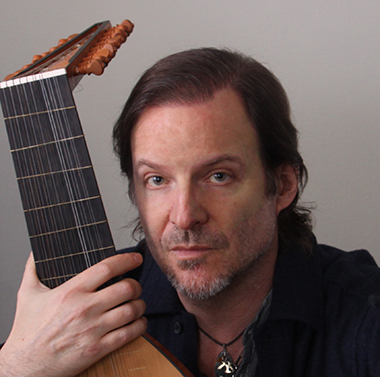 Steven Chesne's career has spanned symphonic, historical, and world music, as well as music for film and television.
Chesne has composed the scores for over 300 episodes of prime-time, network shows including "Batman: the Animated Series," "Family Man," "Family Matters," "Getting By," "Girls Across the Lake," "Hangin' with Mr. Cooper," "The Hogan Family," "Kirk," "Life Happens," "Perfect Strangers," "Step by Step," "Two of a Kind," and "Valerie." The orchestral score for "Batman: the Animated Series" was nominated for an award by the International Film Music Critics Association.
Chesne has also scored 17 theatrical art-house films including "Zen Noir," "Debating Robert Lee," "The Trip," and "No Turning Back," leading the American Society of Composers, Authors and Publishers (ASCAP) to hold a public reception at the Director's Guild of America, to honor Steven's creative contribution to art-house cinema.
Chesne's orchestral concert works include 4 symphonies, 2 concertos, 2 orchestral suites, and 2 tone-poems, as well as works for string quartet, woodwind ensemble, and music for theater and ballet. His works have been performed by The Ventura Symphony, The L.A. Modern String Orchestra, The Los Angeles Ars Symphonia Orchestra, The La Mirada Symphony, Mehli Mehta's American Youth Symphony, as well as by members of The Los Angeles Philharmonic, The L.A. Chamber Orchestra, The Hollywood Bowl Orchestra, and The Pacific Symphony.
In 1995, Chesne was the first person to record an extended symphonic concert work for 80 players, as a multi-track overdub, using nascent digital technology, as reported in Mix Magazine (August 1995), First Reflection Magazine (Fall 1994, vol.7-1), and was featured on NPR's All Things Considered (host Gene Parrish 91.5 KUSC FM).
Chesne studied film composition with David Raksin and Earl Hagen, and classical guitar/Renaissance lute with Pepe Romero and Jim Smith. He has received numerous awards for outstanding achievement for his compositions from several organizations including ASCAP, Billboard, the USC School of Music, ZMR, the USA Songwriting Competition, the International Songwriting Competition, the International Music and Entertainment Awards, and the Global Music Awards.
The recordings of Steven Chesne's Luminous World Orchestra, made the New Age Reporter's "Top Ten Recordings," and reached the Top 20 (and in many cases, made it to #1), in New Age and Ambient Radio programs across the US. His recordings were nominated for Best Neo-Classic recording and Best Meditation Album by the ZMR international radio broadcasters in the New Age Genre (NAR). These CDs have appeared in the Top Ten on the international New Age/Ambient Radio Charts.
Journal Article
Composer Steven Chesne spent a year unearthing ancient, precious peace invocations and prayers from all over the world: words of the oneness of mankind, spoken by Buddha, Lao Tzu, Jesus, Mohammed, the Sikhs, the Hindu, the Jews, the Cheyenne, the Kikuyu, and the Baha'i.