Said E. Dawlabani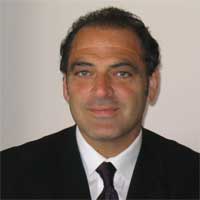 Said E. Dawlabani is the COO and one of the cofounders of the Center for Human Emergence Middle East. He is the author of the upcoming book Memenomics, decoding the capitalist experience. He is a senior partner at Integral Insights Consulting Group, an advisory whose primary goal is to bring the latest research in human potential to bear on organizations and cultures at the large scale. He is a veteran real estate professional with 3 decades of development and investments advisory. He has been involved in the planning, building, rebuilding, managing and marketing of millions of square feet of residential and commercial projects with a client base that includes many institutions, government agencies, banks, and the private sector.
His articles on real estate markets have provided direction for readers and clients since 1987. Dawlabani has authored several papers on economic policy and global value systems. He also writes a weekly blog entitled Sustainability's New Frontier; Where Economics Meet Memetics. In recent years, he has become one of the leading experts in the value-systems science as it relates to macroeconomics. Always the advocate for sustainability practices, Mr. Dawlabani believes that in order for economic policies to be fully sustainable, policy makers must add the dimension of "stratification" where economic policies are congruent with Life Conditions. He continues to serve on the Board of Directors of the CHE Mideast alongside pioneering thinkers like Dr. Don E. Beck, Dr. Jean Houston, Elza S. Maalouf and many notable business leaders. You can reach Said at sdawlabani@ecovestadvisors.com
http://ecovestadvisors.com/blog/
Mr. Dawlabani's work can be found in the Fall | Winter 2011 issue of Kosmos Journal
Article
MEMEnomics: The Next-Generation Economic System, represents a culmination of ten years of work. Five of these years were spent doing research and analysis on how to present a fresh approach to economic development. What emerged was a whole systems, integrated model that places economic activity into an evolutionary framework that advances the field of bio-psychosocial development originally pioneered by psychologist Clare W. Graves. MEMEnomics pioneers the applications of Graves' values- systems model and the work of his successor Don Beck into the long-established field of economics.
Article
The celebration of Ramadan in the Arab World in 2011 has been unlike any other Ramadan in recent memory. For the proceeding five years every night during this holy month of fasting the Arab street was glued to their TV's watching a drama series called Bab El Hara, which loosely translates to 'The Neighborhood Gate.' The show is about local heroes in Damascus defending their ancestral homes against the tyranny of French colonialists. This Ramadan, the highest rated TV viewership is the trial of a tyrant who's not a colonialist but is one of their own, Hosni Mubarak.