Rolf C. Carriere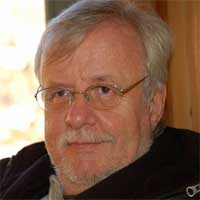 Rolf Carriere is currently Senior Adviser (pro bono) to Nonviolent Peaceforce, and serves of two boards (Millennium Institute in Arlington, VA, and Union of International Associations in Brussels). He worked from 1971 till 2005 with FAO, UNICEF and World Bank, mostly in Asia, where he focused on challenges of ending hunger and malnutrition, maternal mortality reduction, scaling up primary health care, elimination of child labor, trauma recovery and educational reform. His last postings were as UNICEF Country Representative in Bhutan, Burma, Bangladesh and Indonesia. Before retiring in 2005 he served as the first Executive Director of the Global Alliance for Improved Nutrition, a new public-private-peoples partnership aimed at food fortification. A Dutch national, he is a lifelong student of human development, philosophy and spirituality.
Mr. Carriere's work can be found in the Fal| | Winter 2011 issue of Kosmos Journal.
Article
Peacekeeping is a most essential link between peacemaking—that is, all the diplomatic negotiations and mediation work that results in signing peace treaties—and peacebuilding—that is, solving conflicts and addressing their deep causes that often have been missing in peace processes. Peacekeeping involves stopping the war and deterring violence during fragile ceasefires, and stabilizing the environment to make serious peace processes possible during these brief war-free periods. But in many situations, peacekeeping by armed people in military uniform may not be the most appropriate way to secure and sustain peace or protect civilians.
Article
Over the past 60 years, civil society, together with governments, has played an increasingly important role in human development (e.g., poverty alleviation) and human rights. Building on a foundation laid by Gandhi, Badshah Khan and their contemporaries, civil society has recently entered the field of human security (in its narrower meaning of safety/physical security and physical protection of threatened, vulnerable groups and individuals). Much of the creative leadership in setting new global norms in these domains has come from civil society, from visionary pragmatists, individuals with the courage of their conviction that 'another world is possible'.