Ronald C. Israel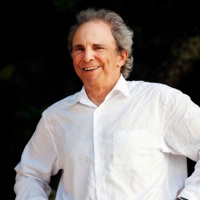 Ron Israel is co-founder and a Board member of The Global Citizens' Initiative (TGCI), a member based organization that seeks to strengthen the practice of global citizenship. (www.theglobalcitizensinitiative.org).
He is the author of a new book – Global Citizenship: A Path to Building Identity and Community in A Globalized World (available through the TGCI website or Amazon.com). He believes that building a sustainable values-based world community is the most important issue of the new millennium, and that a widespread practice of global citizenship is key to accomplishing this task.
Mr. Israel has more than 25 years experience managing large-scale international development projects in countries around the world. He has been an Advisor to Unesco, Unicef, USAID, the World Bank, and many other international agencies, and served as Vice President and Director of International Programs at Education Development Center, Inc. (EDC). Mr Israel has written books and articles on a range of development topics including social marketing, education and democracy, and youth and workforce development. He also is an accomplished musician with 5 CDs to his credit including Songs for a Developing World.
Article
U našoj organizaciji 'Pokret gradjana sveta' (The Global Citizens' Initiative – u daljem tekstu se koristi engleska skraćenica: GCI), mi obično kažemo da je 'gradjanin sveta «neko ko sebe doživljava pripadnikom jedne svetske zajednice u zečetku, čije delovanje doprinosi onim vrednostima i delovanju za koje se opredelila ova nastajuća svetska zajednica.»
Article
At The Global Citizens' Initiative we say that a "global citizen is someone who identifies with being part of an emerging world community and whose actions contribute to building this community's values and practices."