Paul Raskin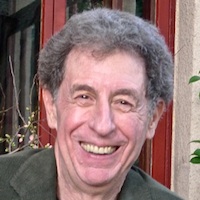 Dr. Raskin is President of the Tellus Institute. He founded Tellus in 1976, Stockholm Environment Institute – U.S. in 1989, the Global Scenario Group (GSG) in 1995, and the Great Transition Initiative (GTI) in 2003. The overarching theme of his work has been envisioning and analyzing alternative scenarios of development, and identifying the strategies, policies and values for a transition toward a future of environmental sustainability and human justice. Toward this larger aim, his work has ranged across themes (energy, water, climate change, ecosystems, development) and spatial scales (regional, national, river basin, global). He has pioneered integrated methods for long-range social and environmental assessment. This has led to a suite of computer-based tools that are now used in scores of countries, building the capacity of a new group of sustainability professionals. His path-breaking work with the GSG culminated in the influential essay "Great Transition: The Promise and Lure of the Times Ahead," which offers a rigorously grounded case for an alternative paradigm for global development in the 21st century. Dr. Raskin brought these insights to his work as a lead author of the National Academy of Science's Board on Sustainability, the IPCC, the Millennium Ecosystem Assessment, UNEP's Global Environment Outlook, and the Earth Charter, and to numerous other projects.
Dr. Raskin received a Ph.D. in Theoretical Physics from Columbia University in 1970. He taught at the university level until founding the Tellus Institute in 1976.
Dr. Raskin's work can be found in the Spring | Summer 2011 and Fall | Winter 2011 issues of Kosmos Journal.
www.tellus.org
Article
The following was delivered as a keynote address at the biennial conference of the International Society for Ecological Economics (ISEE) […]
Article
The jury is still out on whether the Great Transition Initiative's hoped-for Great Transition will be realized; its achievement rests on the emergence of a planetary movement of concerned citizens buoyed by the conviction that together they can change the world.
Article
How to change the world? Those concerned about the dangerous drift of global development are asking this question with increasing urgency. Dominant institutions have proved too timorous or too venal for meeting the environmental and social challenges of our time. Instead, an adequate response requires us to imagine the awakening of a new social actor: a coordinated global citizens movement (GCM) struggling on all fronts toward a just and sustainable planetary civilization.