Khadija Moalla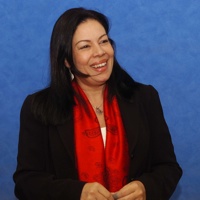 With 20 years of experience in development (1991-2011), including 7 years in Senior Leadership positions in the UN, Dr. Khadija Moalla's repertoire includes extensive expertise in international law and Human Rights, gender equality and women empowerment, strengthening civil society organizations and networking. She did exceptional work in advocating the human rights of the marginalised and vulnerable including People Living with HIV and Most at Most at Risk Populations.
She is also a recognised facilitator in the Transformational Leadership Development Methodology. She facilitated trainings in 20 Arab countries. A speaker in more than 60 countries, Dr. Moalla has deep involvement with governments, international organizations, CSO, media and the private sector in all Arab countries including all GCCs. Recently chosen as one of the most influential 500 personalities of the Arab region.

A UNDP Practice Leader in the Arab States, 2003-2011, Dr. Moalla coordinated HIV initiatives to sensitize and mobilize Religious Leaders, political leadership, artists/media leaders, NGOs, legislators and private sector leaders. She was also involved in building the capacity of People Living with HIV (PLWH). Previously, Dr. Moalla taught international law both at the University of Law of Tunis and the Diplomatic Institute of Tunis; she then became practising Lawyer and a consultant of the UNDP on Human Rights and gender issues as they relate to HIV, in Sub-Saharan Africa for more than ten years.

Dr. Moalla has provided advice and shared in constructing the AIDS policy of the League of Arab States and the Arab Parliament, she is also one of the Founding members of the New Middle East Gender Parity at the World Economic Forum, was a member of the Arab Human Development Report core team, AHDR, human security, 2008, and a Member of the Legal Network Global Steering Committee and of the Global Country Rating Advisory Group.
Article
On November 26, 2010, HE Mr. Joseph Diess, the President of the 65th session of the UN General Assembly, delivered to me the world renowned 3rd Annual Global South-South Development Award for the CHAHAMA initiative (Network of Multi-Faith Based Organizations in response to HIV). Receiving this award affirmed to me that large scale change in the Arab region depended on the active engagement of religious leaders, the guardians of values and cultural norms.