Judy Rodgers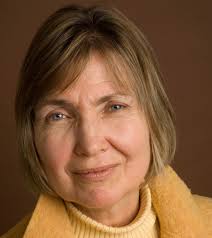 Judy Rodgers is the founder of Images and Voices of Hope. For over 20 years she worked in media companies, translating the ideas of authors and thought leaders to film. Since 1997 she has worked as an independent consultant, emphasizing the power of dialogue to support social innovation and individual, community-wide and system-wide change. In 2003, she became the founding director of the Center for Business as an Agent of World Benefit at Case Western Reserve University.
Since 2006 she has lived in a retreat center in the Catskill Mountains of New York where she thinks and writes about the inner dimension of life and the way our awareness affects our vision and our actions in the world.
Journal Article
Judy Rodgers | …I think decisions about things like governance or institutions source from our awareness. We can't build something if it's outside the scope of our awareness. We can't design a true commons if we're in a very limited consciousness.