Judith Arcana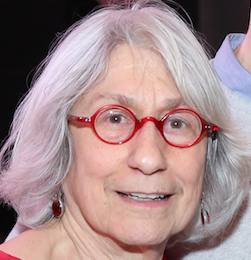 Judith Arcana writes poems, stories, essays, and books. In 2018, two of her books came out in new editions from Eberhardt Press: 4th Period English, poems about immigration, and Grace Paley's Life Stories, a biography of the globally-celebrated activist and writer. Poems in Judith's Announcements from the Planetarium (Flowstone Press, 2017) examine memory, wisdom, and aging into new consciousness. She hosts a live poetry show on KBOO Community Radio in Oregon available online. For more, visit juditharcana.com.
Poem
While you are reading this, trees
are falling in the forest without
you there to hear them fall
which means, maybe, they're not
falling.