Jeremy Lent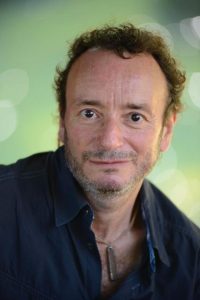 Jeremy Lent is author of The Patterning Instinct: A Cultural History of Humanity's Search for Meaning, which investigates how different cultures have made sense of the universe and how their underlying values have changed the course of history. His upcoming book, The Web of Meaning: Integrating Science and Traditional Wisdom to Find Our Place in the Universe, will be published in Spring 2021 (New Society Press: North America | Profile Books: UK & Commonwealth). For more information visit jeremylent.com.
Article
Coronavirus is a political crucible, melting down and reshaping current norms. Will the new era be a "Fortress Earth" or a harbinger of a transformed society based on a new set of values?
Essay
Our crucial task is to incorporate these principles of traditional wisdom into an integrated system of values that can redirect humanity away from catastrophe, and toward a flourishing future. One where our shared identity expands beyond parochial boundaries to include, not just all humanity, but all sentient beings, and the vibrancy of the entire living Earth. Ultimately, it is our values that guide our actions—and will shape our future.
Conversation
These received ideas that we have about meaning, how do they actually arise? Whose word are these ideas from?