Helen Zughaib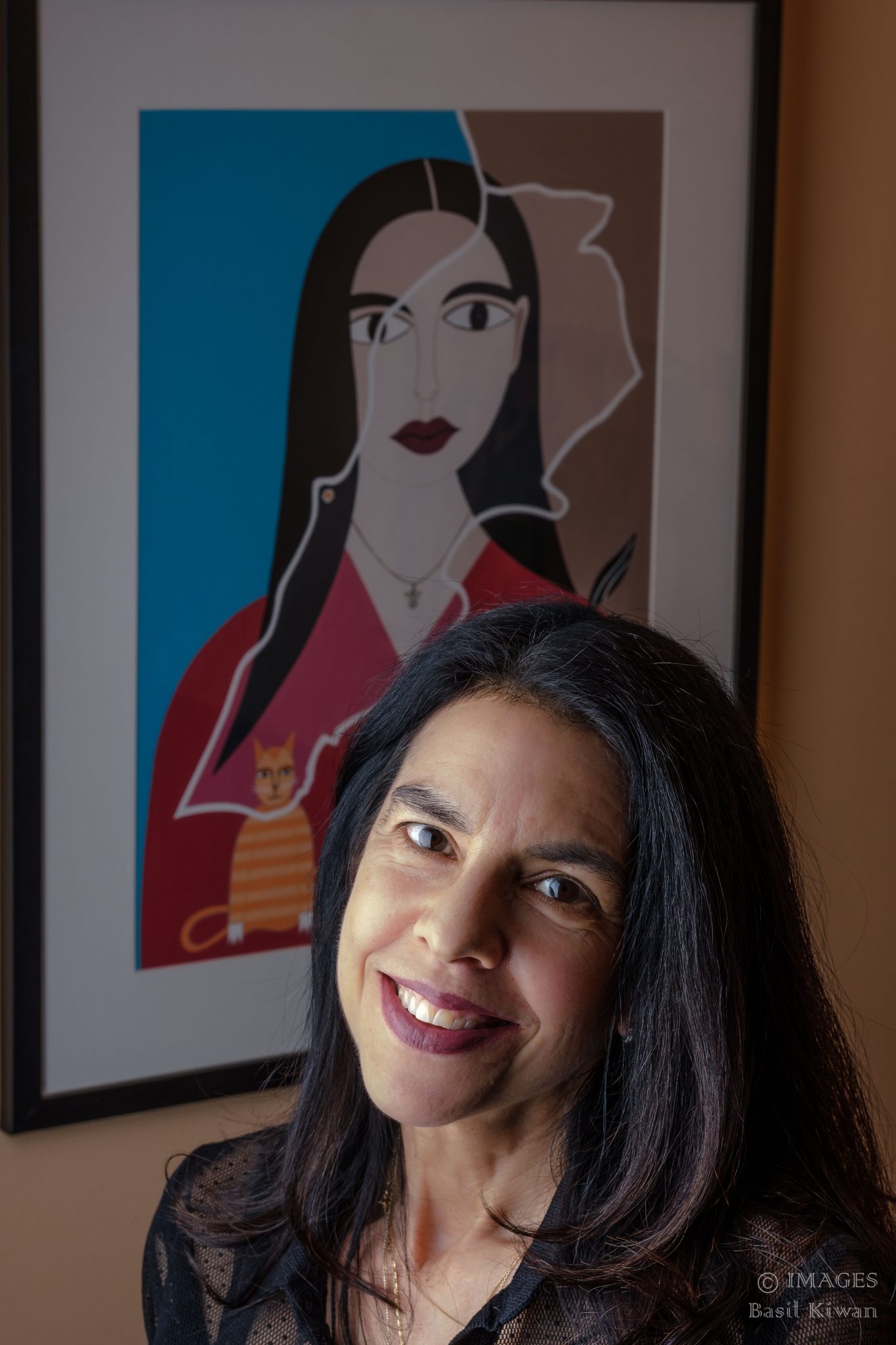 Helen Zughaib was born in Beirut, Lebanon, living mostly in the Middle East and Europe before coming to the United States to study art at Syracuse University, earning her BFA from the College of Visual and Performing Arts.
Helen currently lives and works in Washington, DC, as an artist. She paints primarily in gouache and ink on board and canvas. More recently, she has worked with wood, shoes, and cloth in mixed media installations.
Her work has been widely exhibited in galleries and museums in the United States, Europe and Lebanon. Her paintings are included in many private and public collections, including the White House, World Bank, Library of Congress, US Consulate General, Vancouver, Canada, American Embassy in Baghdad, Iraq, the Arab American National Museum in Detroit, Michigan, and the Minneapolis Institute of Art.  Her paintings are also included in the DC Art Bank Collection and she has received the DC Commission on the Arts and Humanities Fellowship award each year since 2015. Her work has been included in Art in Embassy State Department exhibitions abroad, including Brunei, Nicaragua, Mauritius, Iraq, Belgium, Lebanon and Saudi Arabia and Sweden. Helen has served as Cultural Envoy to Palestine, Switzerland and Saudi Arabia. The John F. Kennedy Center/REACH, in Washington, DC, has selected Helen for the 2021-2023 Inaugural Social Practice Residency.  Her paintings have been gifted to heads of state by President Obama and former Secretary of State, Hillary Clinton.
"As an Arab American, I hope through my work, to encourage dialogue and bring understanding and acceptance between the people of the Arab world and the West, especially since 9/11, the wars in Iraq, Afghanistan, and the more recent revolutions and crises in the Arab world, resulting from the "Arab Spring" that began in late 2010, leading to the current war in Syria and the massive displacement of people seeking refuge in Europe, the Middle East and America."
My work is ultimately about creating empathy. Creating a shared space for introspection and dialogue. I ask the viewer to see through someone else's eyes, to walk in another's shoes. To accept the "other." To reject divisiveness. To promote acceptance and understanding and to reject violence and subjugation of anyone anywhere. To give voice to the voiceless, to heal, to reflect in our shared humanity.
Journal Article
At least 82.4 million people around the world have been forced to flee their homes due to conflict, climate, or persecution. Among them are nearly 26.4 million refugees, around half of whom are under the age of 18.