Daniel Perell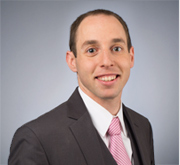 Daniel Perell joined the Baha'i International Community's United Nations Office as a Representative in 2011. His areas of work include social and sustainable development, global citizenship, human rights, the role of religion in society, and defense of the Baha'i Community. He is currently a Global Organizing Partner of the NGO Major Group and the Chair of the NGO Committee for Social Development. In 2010, Mr. Perell received a JD from the University of Virginia School of Law and an MA in Law and Diplomacy from the Fletcher School at Tufts University and was admitted to the New York State Bar Association. Mr. Perell has worked with the International Service for Human Rights in Geneva, the UN in Aceh, Indonesia and other organizations in the Marshall Islands and Chile.
Journal Article
Throughout the ages, humanity has been advancing on a winding path towards higher degrees of maturity. The well-being of humankind is not static; it requires ever greater degrees of commitment to fulfilling ever increasing ambitions. At each stage, even significant advances may prove inadequate. And it is in these moments of great crisis when humanity is called on, by virtue of the prevailing circumstances, to reconsider its trajectory.
Journal Article
Our Keynote authors represent the Coalition for Global Citizenship (CGC2030). The Coalition, based at the United Nations Headquarters in New York, advocates that governments, public and private sectors, and civil society, all work from a basis of values of just and fair treatment, inclusion and cooperation.