Cornelius Boots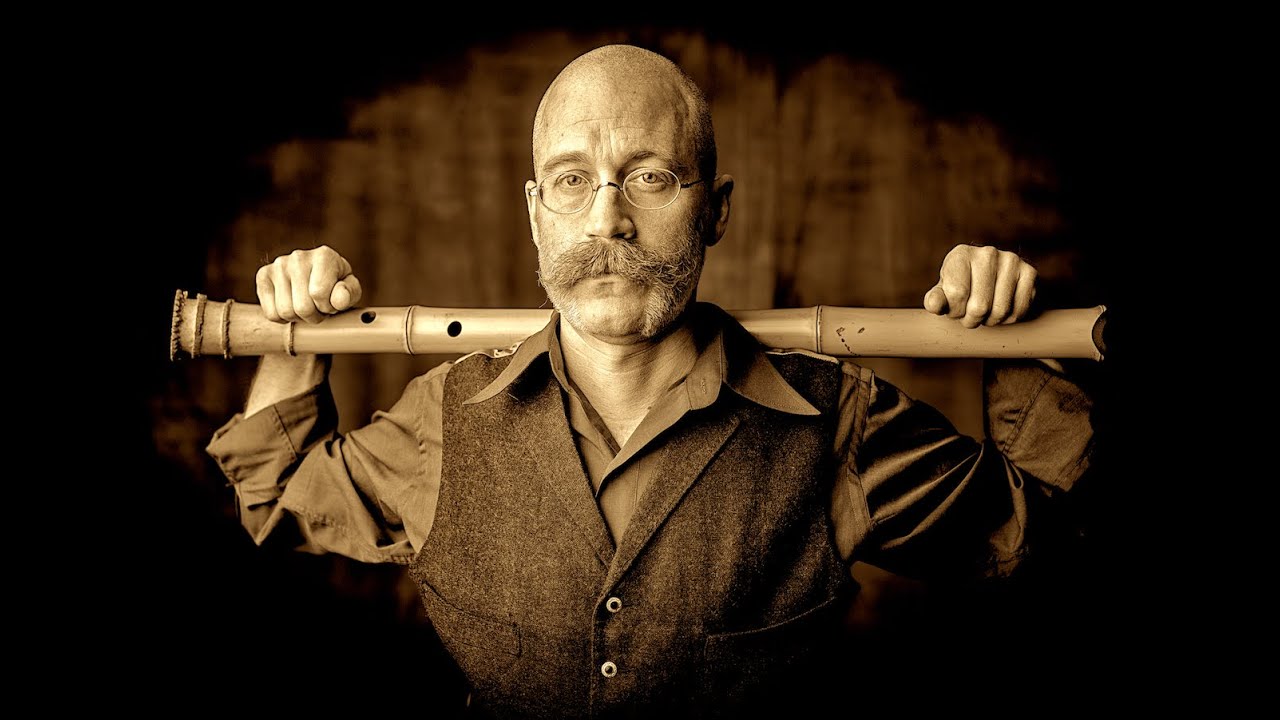 In 2018, Cornelius Boots was a finalist in the World Shakuhachi Competition, a featured performer for Sony PlayStation's E3 press conference (LA) and a featured performer/lecturer at both the World Bamboo Congress (Xalapa, Mexico) and the World Shakuhachi Festival (London).
A three-time graduate of the renowned Jacobs School of Music (BM Classical Clarinet '97, BS Audio Recording '97, MM Jazz Studies '99), Boots' training and work experience is deep and diverse: jazz saxophonist, early jazz clarinetist, symphony bass clarinetist, funk and progressive rock bandleader and founder/composer of the world's only composing bass clarinet quartet, Edmund Welles. With his latest three albums, the Shakuhachi Unleashed series—Holy Flute (2017), Bamboo Rising (2018), and Sacred Root (2019)—Cornelius continues to develop "bamboo gospel," a robust, cross-cultural solo style utilizing rare breath-defying techniques and maximum polystylistic prowess.
A Performer's Certificate Awardee from David N. Baker's seminal Jazz Studies program at Indiana University, Cornelius is the first student of Grandmaster Michael Chikuzen Gould to have earned a Shihan (master teaching license) in 2013 and was given the shakuhachi name 深禅 "Shinzen" (depth Zen or deep Zen). In addition to teaching, Cornelius has recorded and written, in shakuhachi calligraphic notation, a series of 27 etudes (mukyoku) for Taimu shakuhachi. First-prize winner of the 2013 International Clarinet Composition Competition, Boots has also received commissions and awards from Chamber Music America, Yerba Buena Center for the Arts, Areon Flutes, International Songwriting Competition and Meet the Composer.
Journal Article
"It is invisible, etheric as is the air itself. We dissolve dichotomies with this instrument, yet the sacred masculine has certainly fueled the making and playing of this flute." RECORDINGS | VIDEO