Oasis of White Silence in the Heart of Manhattan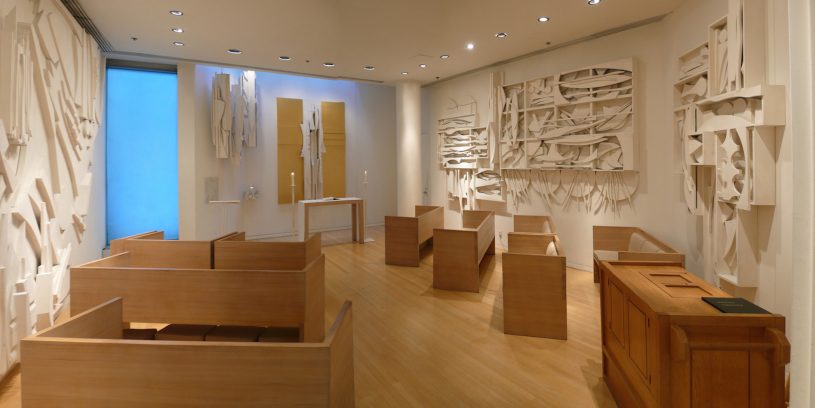 "Art is God's way of clearing the path to our hearts." These are the words of Dominique de Menil, who worked with Mark Rothko as the patron for the world-famed Rothko Chapel in Houston. These words inspired me as I worked with Louise Nevelson as the patron for the internationally acclaimed Nevelson Chapel in the heart of Manhattan. A recent biography of Nevelson states that she was offering "a window into her soul and perhaps our own as well." The Chapel is at the heart and soul of Saint Peter's Church, which serves daily as a transforming presence, embracing hundreds of individuals as well as the urban culture of New York City.
The Chapel is being restored and will be rededicated in 2018. Saint Peter's Church has just been declared a landmark by the NYC Landmark Commission. The Chapel has been listed by The Guardian of London as one of the major places in the world to inspire contemplation. Artsy magazine has listed the Nevelson Chapel, along with the Rothko Chapel and the Matisse Chapel in Provence, as 'Places of Transcendence.'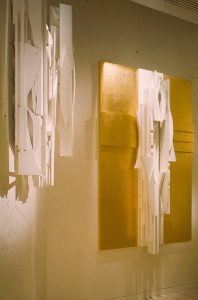 Rowan Williams, formerly Archbishop of Canterbury and now Master of Magdalen College in Cambridge, has said that the Church needs to be reformed and transformed to enable a renewed humanity that is capable of seeing the world with fresh eyes and heart. Contemplation is the only answer to "this unreal and insane world." A contemplative humanism is a deeply revolutionary matter and central to his vision. The Kingdom of Heaven is not what happens when you die—it's when you come alive. I have often said that the crucial issue is not life after death but life after birth! My vision for ministry, developed in the latter part of the 20th century, is even more relevant in the 21st century.
I was called as Pastor of Saint Peter's Church in 1966. At that time, it served midtown Manhattan in a small neogothic structure. This was a time when the President had told the city to "drop dead." I was convinced it was a time to come alive and affirmed the arts and the recovery of soul in the heart of the city. A Jazz Ministry was started and has become internationally known. Duke Ellington offered his soul music. Billy Strayhorn gave his piano to the church. John Coltrane's memorial service was celebrated. It continues today with a swinging soul. A theater was organized. Its opening show was the North American premiere of "Elephant Man," which went on to Broadway and won Tony Awards. Meditation became central to weekly life. Authors like John Updike appeared for readings and reflection. The architect was Hugh Stubbins of Boston; he gave a unique square-shaped rock with an open band of window. It embraced the skyscrapers and the sidewalk. Massimo and Lella Vignelli, internationally honored designers, created the total interior environment and all the graphics; they were committed to urban soul.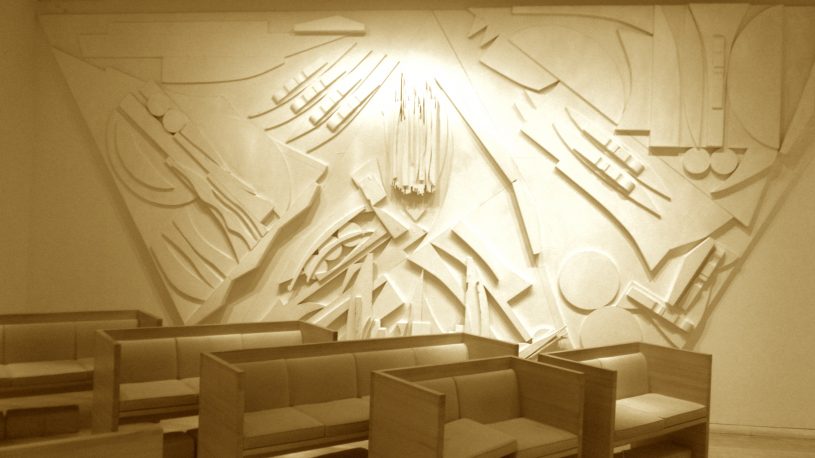 The Nevelson Chapel was created out of broken pieces of lumber found on the city streets. Brokenness was transformed into a radiant 'oasis of white silence' where contemplation was invited at the intersection of midtown. The largest sculptural element is 'Sky Vestment,' a piece with a profound sense of cosmic consciousness.
The Rev. Amandus J. Derr, the current Senior Pastor, reports that, "The congregation continues to grow and be a 'public church', offering all that it is and has to the city. Our art collection is expanding and our worship is visible for all to see. Each newly marginalized or ostracized group—jazz musicians, homeless neighbors, persons with HIV/AIDS, seniors, now Dreamers and undocumented, find Sanctuary and a home." A Spanish congregation has formed and Spanish music and language are a regular part of the soul vibrations. Joint celebrations are held each year with Central Synagogue. Elizabeth Warren attracted a thousand people for a vigorous discussion on transforming our election process. As a neighbor to other noted buildings such as St. Patrick's Cathedral, Grand Central Station, the Waldorf Hotel, and Trump Tower, it stands as a stunning witness to urban soul. The Chapel of the Good Shepherd serves daily as a place of solace, beauty, light, and peace for people of all faiths or no faith.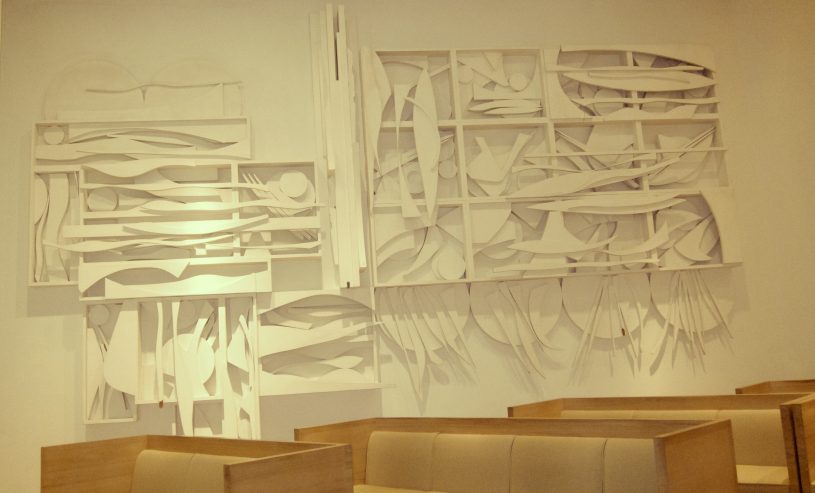 "The time has come to transform our toxic, extractive culture of greed and consumption into a global effort based on shared human values derived from Nature and to restore our fundamental relationships with the Earth and other beings." These words of Rhonda Fabian excite and challenge me. Our crisis is a spiritual crisis. Our spiritual energy is essential in the struggle to heal the Earth. St. Francis was called to repair 'my Church.' G.K. Chesterton observed that Christianity was not a failure because it had not even been tried yet. Teilhard de Chardin called us to reinvent ourselves religiously for the evolution of life.
Richard Rohr has observed that there is a foundational alienation from religion in Europe and North America. Mainline Christianity does not seem to give people access to God or to the soul or the joy and freedom promised in the Scriptures. In the heart of Manhattan in 1979, a church and chapel were dedicated with the conviction that if our souls can find a space for 'livingness,' then there will be renewed energy for breaking out of our egocentric madness and giving ethical power to ecumenical and community movements for transforming our world.
An oasis of white silence, not by the sea or in the mountains or in the forests… but in the heart of a city. A world-famed artist has created a 'place for the soul' and continues to clear the path to our heart, enabling hundreds of people each week to come 'alive behind the eyeballs!'