COVID-19 | Continuing the Conversation

April 19, 2020 Kosmos Community News
Dear Reader,
Following, are some additional thoughts about COVID-19 from the Kosmos community. We continue to explore this uncharted territory, through the lens of transformation.
Searching for the Anti-Virus | COVID-19 as Quantum Phenomenon
In this essay, I will not suggest or discuss "what is going on." I rather want to invite you into a realm transcending the dichotomy of "objective reality" vs "subjective thoughts/feelings," which underlies most theories, predictions and calls to action in this crisis. Coming from a spiritually-informed holistic worldview, I entertain the possibility that we as humanity – or some deeper part of ourselves, whether conscious or not – have dreamed this moment into existence as a catalyst for our collective evolution. If that were true, how might we engage and respond? Covid-19 could actually present an unlikely possibility for collective awakening and far-reaching system change.
In this time of crisis, and for the foreseeable future, Kosmos has eliminated pay walls. All our content is free. We accept no advertising. Please support our continuation with a donation of any amount, here.
"What is about to be unleashed on American society will be the greatest campaign ever created to get you to feel normal again. It will come from brands, it will come from government, it will even come from each other, and it will come from the left and from the right. We will do anything, spend anything, believe anything, just so we can take away how horribly uncomfortable all of this feels. And on top of that, just to turn the screw that much more, will be the one effort that's even greater: the all-out blitz to make you believe you never saw what you saw. The air wasn't really cleaner; those images were fake. The hospitals weren't really a war zone; those stories were hyperbole. The numbers were not that high; the press is lying. You didn't see people in masks standing in the rain risking their lives to vote. Not in America. You didn't see the leader of the free world push an unproven miracle drug like a late-night infomercial salesman. That was a crisis update. You didn't see homeless people dead on the street. You didn't see inequality. You didn't see indifference. You didn't see utter failure of leadership and systems."
Reader Response |

Gary Gach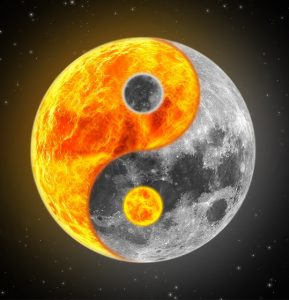 "We will not go back to normal. Normal never was. Our pre-corona existence was not normal other than we normalized greed, inequity, exhaustion, depletion, extraction, disconnection, confusion, rage, hoarding, hate, and lack. We should not long to return, my friends. We are being given the opportunity to stitch a new garment. One that fits all of humanity and nature." – Sonya Renee Taylor
Recognizing, understanding, and embracing the non-personal, ever-provisional, permeable nature of reality is part of my continual study, observation, and practice. These days, I find impermanence ceaselessly training my resilience, so needful today. Having already included impermanence on my watch list, when it comes on in a big way, as now, I embrace my vulnerability and how it feels – to, as they say, keep it all real.
This takes a dash of equanimity too. Recognizing things are how they are helps me both remain calm in emergency and be poised for action in the midst of calm. The impersonal nature of all things gives me spaciousness, a bigger container than what Alan Watts called "the skin-encapsulated ego" in order to embrace the crisis.
And the now-global merry-go-round of contagion is a strange way to awaken to the reality of interconnection. Looking deeper, I embrace interbeing as the ground of my existence. These days, that enables me to radically not know. Instead, I remember I don't possess any fixed, lasting truth.
About | Gary Gach has been hosting Zen Mindfulness Fellowship weekly in San Francisco for ten years now. He's also author of The Complete Idiot's Guide to Buddhism and editor of What Book!? – Buddha Poems from Beat to Hiphop. His work has appeared in Atlantic, Harvard Divinity Bulletin, In These Times, and many other places.
Reader Response | Peter Barnhart
Due to the unusual and very physical way in which the crisis of our times has impacted my life, I have been compelled to look within, to bring this conscious mind into this subconscious body in search of the evolutionary roots of our harmful ways of thinking and behaving. That search and what it has unearthed has led me to believe this global crisis is not a mistake, not a wound that has to be healed, not a misfortune for planet Earth. Rather, it is the necessary impetus for an evolutionary leap, a transformation not only of our function on Earth, but of our form as well. The function and the form, the human body and the human mind are interdependent. One cannot transform, evolve without the other. Together they are the manifestation of Spirit, the Life Force, God or whatever you wish to call it.
I have expressed this premise, elaborated upon it in the form of free verse, This Light of Ours. Here is an excerpt:
this mind, the mind of you and me is not separate from this body
yours, mine and the collective body of mankind
within this ever-creative and potentially unlimited organism of ours
buried deep within its cellular memory, lies the root of separation
it is the darkness that this light of ours is dancing with
it is the lost and lonely mental-emotional I, struggling to complete,
to make whole
to bring together its separated self
About | Peter is a freelance writer living in retirement on a picturesque old homestead in rural Hunterdon County NJ where pursues his interest in the transformation of the uniquely human separated self. 
---