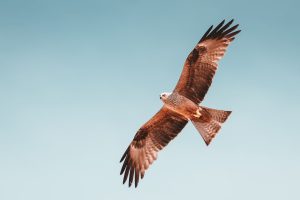 Bryce Canyon Haibun
Scents of pine and sage. My footprints mark light snowfall the wind erases. I wander serpentine trails through hoodoos, crumbling walls, unroofed cathedrals, ancient city. Around my wrist, turquoise and onyx beads strung on fragile silver, made by my son before his death. My fingers worry them, count them like a rosary. If I could create our own mythology, mother and son, a life precariously balanced, saved. A pause on the canyon's rim, cloud-streams move across sky. Light heightens shadows, palette of saffron, ocher, sepia on stone. Did he call for his mother?
Breath becomes prayer.
A hawk rides thermals. I track
its flight, wish for wings.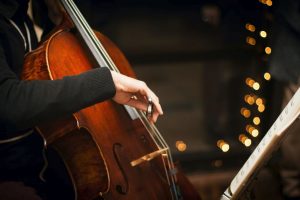 Days of Awe
Ten days between Rosh Hashanah & Yom Kippur.
Who am I?
What good have I done?
Who have I hurt?
I am unbalanced, these days, twirling
in mad circles
round & round & round,
while the world in its fury, overheats.
My mother couldn't remember which fruit she liked. Her panicked eyes
darting among Honeycrisp apples, red pears, concord grapes.
The human heart runs on electrical impulses,
4/4 rhythm, steady.
My mother's pacemaker soothed her heart's frenetic beat.
Until it didn't.
Yom Kippur begins at sundown; the Kol Nidre service, named
for an Aramaic prayer from the middle ages,
when forced conversions shattered lives.
We ask God to release us from vows made under duress, vows made rashly.
I swore to my mother I would always care for her,
keep her in her home or mine.
How do I beg forgiveness from a ghost?
During the service, a cello plays, notes
rise, round & midnight blue.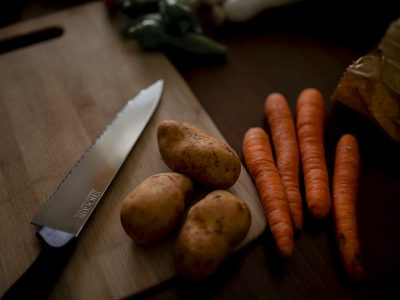 Ghost Recipe
I find my mother's recipe for vegetable soup
in The Silver Palate Good Times Cookbook tucked
between lamb stew and parsnip-pear puree.
At the farmer's market I buy small potatoes—
red, purple, gold.
They smell like fresh earth.
Light blue ink, firm slashes across the page.
My mother alive and healthy, when words lived
in her brain, hand recognized pen.
Her writing hard to decipher after strokes—
names and numbers half-formed, falling off the page.
My heart hurts as if pumping blood too difficult.
Peel carrots, chop celery and mushrooms.
I strip an onion's translucent skin, slice
moon-like slivers. Its sharp scent stings eyes and nose.
Nibble a carrot, like eating amber.
Sear thick beef chunks until chestnut-colored, add water,
vegetables, barley, herbs and spices.
I eat my memories, store them in my blood.
The taste sweet and savory. Like honey from the hive.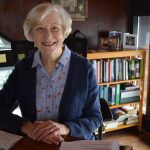 About Valerie Bacharach
Valerie Bacharach received her MFA from Carlow University. Her writing has appeared or will appear in: Pittsburgh Poetry Review, Talking/Writing, Rogue Agent, Vox Viola, Vox Populi, Whale Road Review, The Blue Mountain Review, and EcoTheo Review. Her chapbook, Fireweed, was published in August 2018 by Main Street Rag and Ghost-Mother was published by Finishing Line Press in July 2021. Her poem Bach Trio Sonata #6 in G Major was nominated for a Pushcart Prize.