Wanda Krause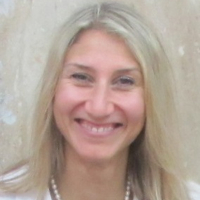 Wanda Krause is currently assistant professor and coordinator of the Gulf Studies Program at Qatar University.
Before coming to Qatar, I taught Middle East politics at the School of Oriental and African Studies (SOAS), University of London, UK. I hold a PhD (2007) in Politics of the Middle East from the Department of Politics at University of Exeter, UK. I wrote my dissertation on Arab Gulf civil society, gender and Islamism. I did my MA (2002) in International Relations at the University of Guelph, Canada, and wrote a thesis on feminist and Islamist organizations in Egypt.
I have studied, worked and researched in Germany, Canada, the U.K., Egypt, the Arabian Gulf, particularly the U.A.E. and Qatar.
My thematic areas of research are:
civil society, gender and women's participation, Islamism, spirituality and activism, and state-society relations.
My area interests are always global; however: the wider Middle East and particularly the recent changes, the Arabian Gulf in relation to the above thematic areas.