Marianne Maeckelbergh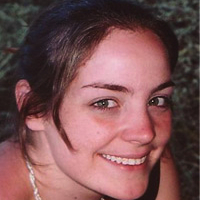 Marianne Maeckelbergh is lecturer in Cultural Anthropology and Development Sociology at Leiden University, Netherlands. She has 15 years experience as an activist, organising and facilitating participatory democracy.
She is the author of The Will of the Many: How the Alterglobalisation Movement is Changing the Face of Democracy.

Article
Horizontal democracy attempts to ensure equality by embracing diversity and conflict. Within these political structures, diversity is not a problem that needs to be resolved: there is no narrative of uniformity, no shared identity (national or otherwise) and no predetermined ideology.
Article
The year 2011 has breathed new life into horizontal models of democratic decision-making. With the rise of the 15 May movement and the Occupy movement horizontal decision-making became one of the key political structures for organising responses to the current global economic crisis. While this decision-making process has arguably never been as widely practiced as it is today, it has also never seemed as difficult and complicated as it does today. At its height there were 5,000 people at the general assemblies in Placa Catalunya in Barcelona and even more in Madrid. It is no longer just activists trying to use and teach each other these decision-making processes but it is hundreds of thousands of people who have a far greater disparity in terms of backgrounds, starting assumptions, aims and discursive styles. This is incredibly good news, but it is not easy.