Anita Kelleher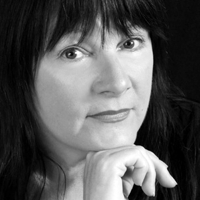 Anita Kelleher is passionate about development – individual, organisational, community and international.  With 20 years experience in strategic analysis and long-range planning, coupled with transformational leadership and development expertise, Anita typically works with government and community benefit organisations building their capacity to successfully navigate the emerging challenges of the 21st century. Her practice is notable for its customised project design, strategic thinking, and for crossing boundaries – disciplinary, cultural, political, sectoral – drawing from a diverse range of intelligence sources to catalyse ideation, creativity and innovation. In addition to positioning clients for future development and change, Anita's projects have resulted in long-range plans 20-50 years out, product and service innovations, tri-sector partnerships, community activation and shifts in organisational values.
Anita holds an Master of Business Leadership; Master of Future Studies; and a PhD in Social Science (Future Global Governance). Anita is Chair of the Australasian Node of the Millennium Project, and a member of the Association of Professional Futurists and World Futures Studies Federation. Learn more about Anita at her site or via her LinkedIn profile.
Anita Sykes Kelleher is an experienced futurist and strategist with a passion for helping organisations and communities realise their potential. Building on her extensive advisory experience with international, corporate and government divisions of Jardine Lloyd Thompson, Anita launched her consultancy network, Designer Futures, in 2002 and for the past thirteen years has earned a reputation as a trusted adviser to public, private and non-government organisations in Australia and internationally. 
Anita's expertise in strategic foresight and community engagement has shaped leading organisations and award-winning projects that have achieved lasting results. Using a blend of proven methods and experimental, leading edge approaches, she brings a transformative, participatory approach to creating options for the future, developing strategy and policy, and building resilience in organisations and communities.