Victoria Wilding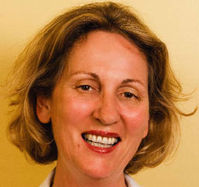 Australian, Victoria Wilding is co-founder and CEO of the SHIFT
Foundation, which seeks to accelerate tipping points in leadership
development worldwide. The SHIFT Foundation designs and facilitates
transformative learning environments throughout the world, enabling
young global leaders to develop more authentic ways of leading. For more
information, please visit www.shiftfoundation.org.
Prior to
establishing the SHIFT Foundation, Victoria held roles as CEO in diverse
organizations, leading in 1990 to her establishing a highly successful
management consulting firm offering training and advisory services to
CEOs, Boards of Directors, senior executives of global firms, and the
State and Federal Government. Her book Global Stewardship: A Paradigm Shift in our Understanding of Global Leadership is due to be released in 2008